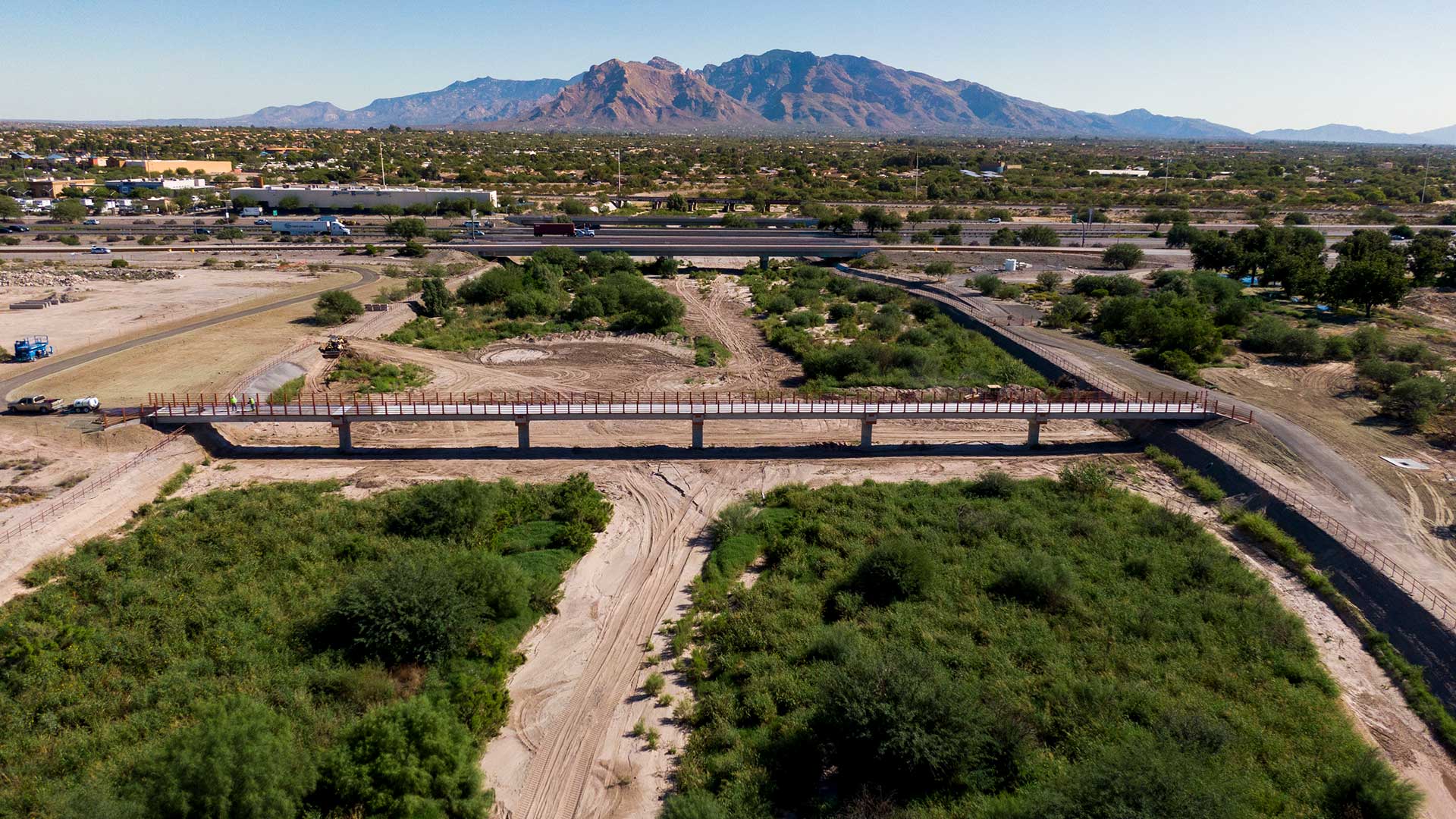 Pima County's El Corazon project links the Santa Cruz and Rillito River parks.
Courtesy of Pima County
A new link on Pima County's Chuck Huckelberry Loop opens Saturday at the confluence of the Santa Cruz and Rillito rivers.
The project includes two new pedestrian bridges over the Rillito River and the Cañada del Oro Wash, linking the Santa Cruz and Rillito river parks. But the enhancements to the Loop are only a small part of a much larger project.
The project has been named El Corazon for its location at the heart of the county's rivers, but it is also adjacent to the old CalPortland sand and gravel pit and Interstate 10. The reason for starting the work was to shore up the wall of the pit and the Santa Cruz riverbank to prevent flood erosion that could potentially undercut I-10. But John Spiker, a Pima County civil engineering manager, said that work opened the door to provide some added value.
"We realized some cost savings by adding the bridges to this project," he says. "The primary driver was the protection of the Orange Grove pit, by putting that soil-cement bank protection up. But while we had the contractor out we saw an economy of scale by placing the pedestrian bridges under that contract."
The El Corazon project is the start of the county's plan to develop the entire sand pit area. The county purchased the property in 2012 and plans to reclaim the site for future development or as open space.