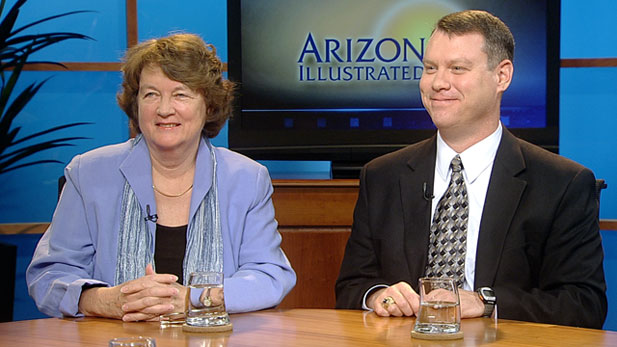 PHOTO: AZPM
Incumbent democrat Shirley Scott (left) hopes to keep her seat on the Tucson City Council in Ward 4, while republican challenger Tyler Vogt hopes (right) to oust her.
Two candidates are competing for the Tucson City Council seat in Ward Four on the city's east side.
Councilwoman Shirley Scott, a Democrat, is seeking her fifth term on the council, while political newcomer Tyler Vogt hopes to oust her and add another Republican face to the council.
While the ward is physically far from downtown, Rio Nuevo still plays a role in this race.
Scott said the Rio Nuevo board should continue to focus on infrastructure because that's what's attracted private investment downtown.
Vogt said the Rio Nuevo board needs to focus on how to implement the next few years of downtown redevelopment.
The candidates also discussed transportation funding, the city's budget, and economic development in Tucson.