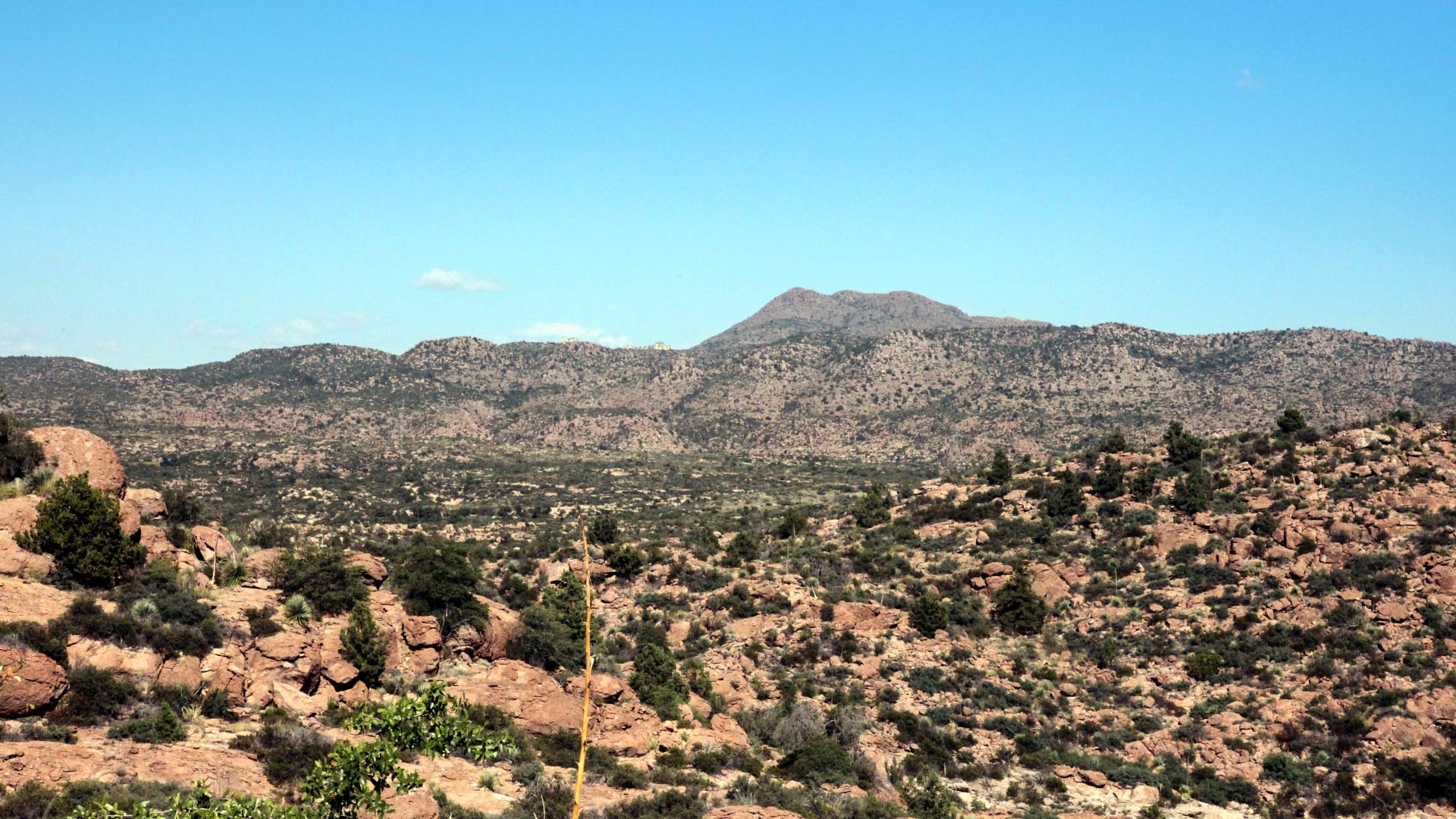 Oak Flat, east of Superior, Arizona. A company proposes to build one of the world's largest underground copper mines at this location.
AZPM
The former chairman of the San Carlos Apache Tribe will walk to his tribe's traditional lands near Superior, where Resolution Copper plans to build a large underground mine.
Wendsler Nosie Sr., who was the chairman from 2006-2010, wrote in a letter to the U.S. Forest Service he's starting his 44-mile walk from the San Carlos Apache Tribe's reservation Thursday to Oak Flat. Oak Flat is a sacred site that sits inside the Tonto National Forest east of Phoenix. He said he wants to raise awareness about the environmental and religious impacts of the mine.
"I have to vacate where you put my family as prisoners of war where you've instructed us, even programmed us, that this is where we originated from," Nosie said in reference to his conversation with the Forest Service. "Little did we know that you were still undermining us, you were still undercutting us and giving these precious holy places away. I am no longer asleep. I am no longer going to play this game of colonization."
Nosie said he hopes his residency will show Americans how a mine would negatively impact the water and ecosystem around Oak Flat, which provide components for coming-of-age ceremonies.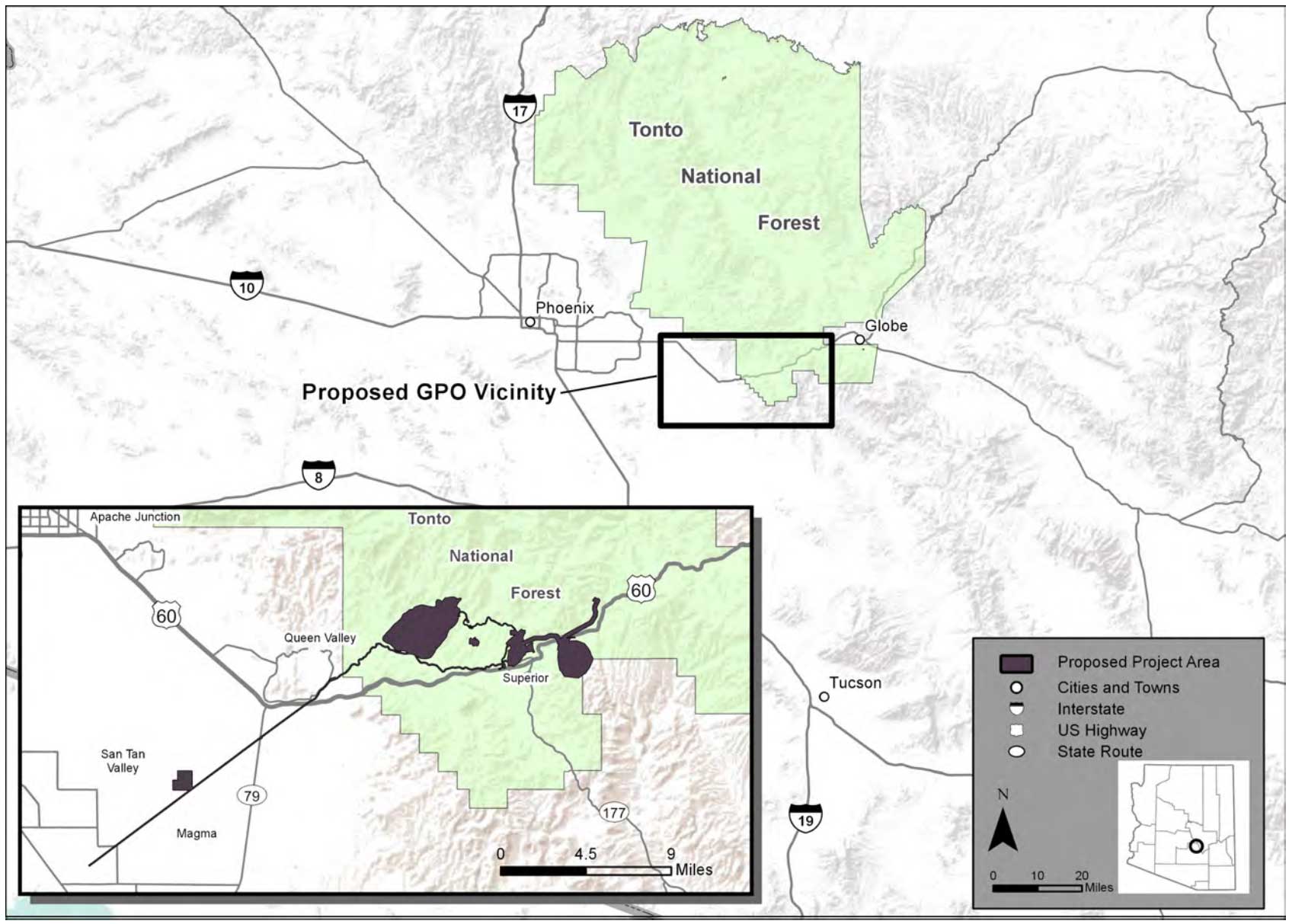 VIEW LARGER A map of the proposed project area for the Resolution Copper Mine from an August 2019 U.S. Forest Service draft environmental impact statement.
The draft environmental impact statement for the mine issued in August expands on the public safety concerns, environmental impacts, and potential damage to prehistoric and historic archaeological sites.
Nosie said Oak Flat is a place of great religious significance for the San Carlos Apache culture, but Americans don't recognize the threat posed by the planned Resolution Copper Mine.
Plans for the mine indicate it would eventually create a nearly 2-mile-wide crater, which is larger than the estimated result from the Rosemont Copper Mine near Tucson.
"I'm going back," Nosie said. "I gotta go home, because someone has to protect these spaces that are being lost."