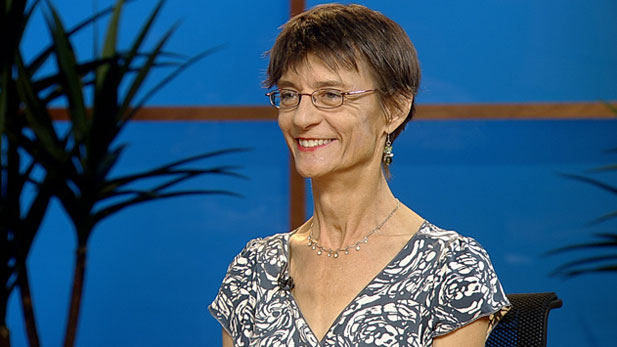 PHOTO: AZPM
Green Party mayoral candidate Mary DeCamp talks about tackling local issues.
Green Party member Mary DeCamp would be the first third-party candidate, and the first woman, to serve as Tucson's mayor if she's elected to the seat next month.
DeCamp is running against a Republican and a Democrat, and says she would work well with the city council members from both parties. In what she says is an example of her willingness to put party politics aside, she hired her opponent Dave Croteau as her campaign manager after she beat him in their primary race.
In the interview below, DeCamp discusses the impending foreclosure of her home, plus her campaign's finances and her plans for the city.