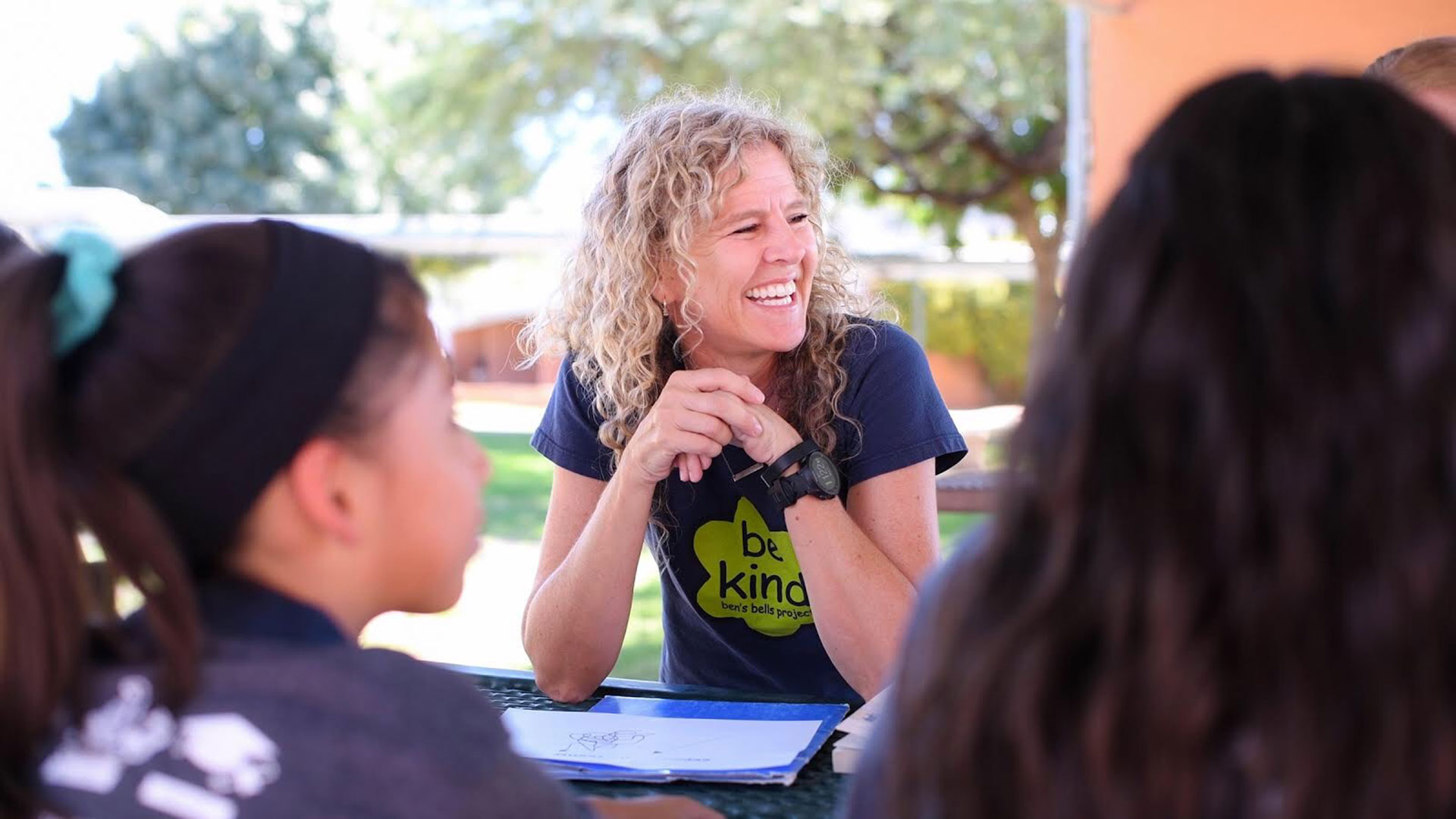 Jeannette Maré, the founder of Ben's Bells.
Courtesy of Ben's Bells
Kindness can be learned. That's the message given by the founder of Ben's Bells, a nonprofit that supports kindness, as she enters the second semester of her doctorate in communications at the University of Arizona.

Jeannette Maré said she's researching the intentions behind kindness and will do her dissertation on how people can learn to be kinder. She explained that sometimes when people intend to be kind and supportive it backfires, hurting the person they were trying to lift up. When her son died in 2002, not all of the people around her knew how to appropriately comfort her.
"I was the recipient of a lot of support after my son died, and some of it was wonderful and some of it was not so wonderful," Maré said. "All of it came from good intention, but some of the stuff landed in a way that didn't feel so great."
Maré founded Ben's Bells after the death of her son, Ben. She said she started making ceramic bells in her garage to help cope with the grief. Through that process she learned how important kindness is during traumatic circumstances.
Like any other skill, she said kindness is learned, and she wants to understand the best ways to teach people to be kind. She said she believes her generation was taught not to talk about topics like politics, religion or grief, which led to people not learning how to be kind.
"We don't learn how to engage in those conversations," Maré said. "We have a lot of work to do in those areas as far as being able to support each other, but we can't do that, if we don't know how to do that."