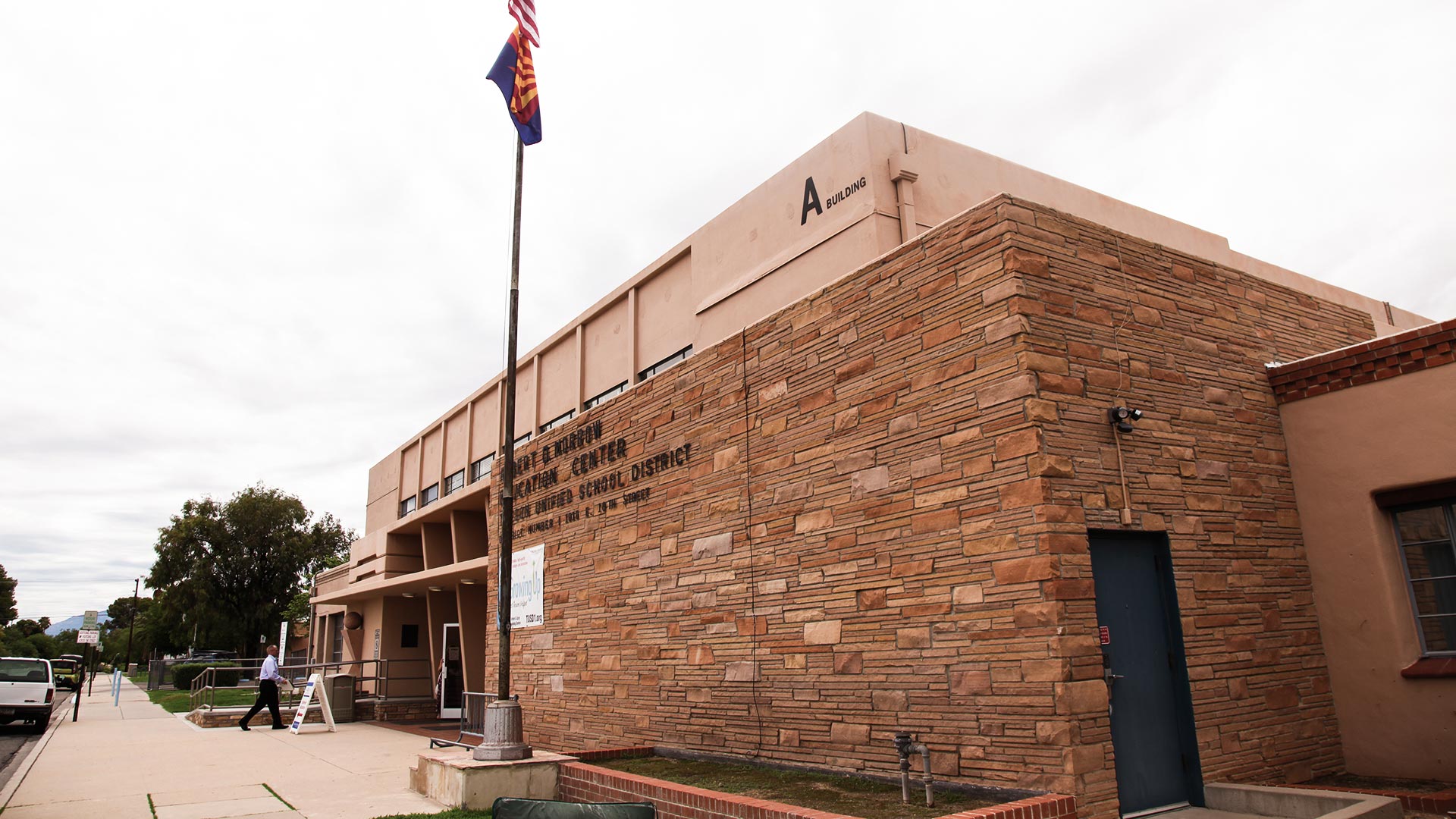 The Tucson Unified School District office, 1010 E. 10th St., Tucson, Arizona.
Nick O'Gara/AZPM
Tucson's largest school district wants to free itself of court supervision in a 4-decade-old desegregation case, one that results in a spending boost of over $60 million a year.
Tucson Unified School District officials say it hasn't segregated for decades and that court approval of the request would save money now being spent on legal fees and administration but still keep dollars flowing for related programs for students. A representative for the plaintiffs in the court case said TUSD is not there yet because it hasn't complied with all of the desegregation court order.
The Arizona Daily Star reports that TUSD officials expect a ruling by a U.S. District Court judge by August on the request for so-called unitary status.