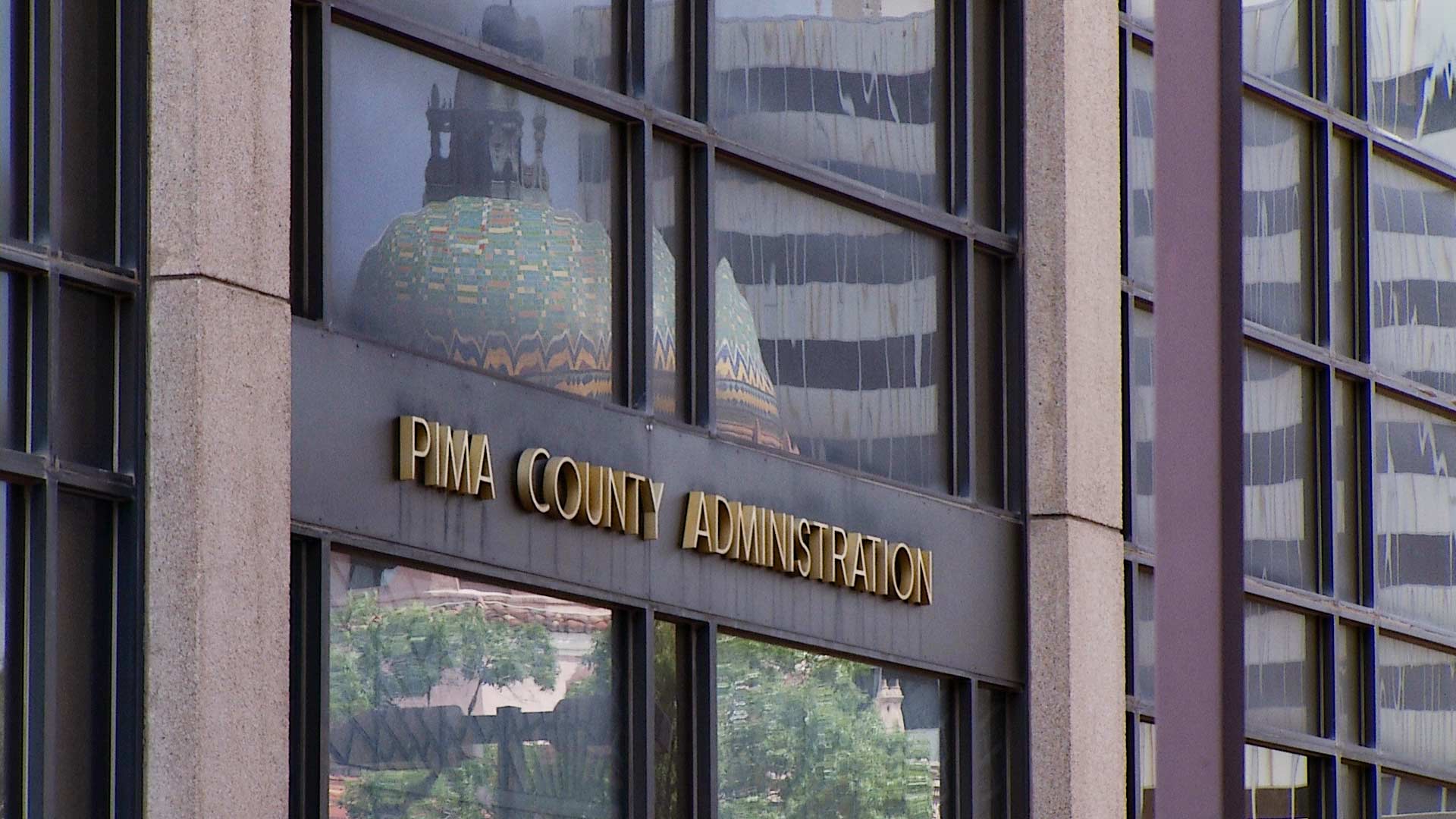 The Pima County Board of Supervisors meets at the County Administration Building in downtown Tucson.
AZPM
Despite a plea from Sheriff Mark Napier, Pima County supervisors yesterday rejected nearly $2 million in federal grants to pay for immigration-related law enforcement.

The grant program, called Operation Stonegarden, reimburses the county for overtime and other expenses incurred while assisting federal law enforcement along the border. Napier says that helps keep drugs off the streets.
"We are still interdicting record amounts of fentanyl, opiates, heroin and methamphetamine, and we know that a large portion is coming up through the border," Napier said.
Despite criticism of the federal government's agenda, Napier said, accepting federal money did not make his sheriff's deputies into racists. Board chair Richard Elias said that wasn't the point.

"This is not an attack on our officers, and saying that they're racist. That's absurd. You know that the truth is that our policy as a nation is one that is extremely problematic and has not been fixed," Elias said.
Last year the supervisors voted to accept the $1.8 million grant, provided part of it could be used for humanitarian aid, namely, helping to pay for the Casa Alitas shelter, which houses immigrants seeking asylum. Federal officials said "no" to that condition, and the board voted 3-2 to reject the money.
Tucson Police also stopped accepting Operation Stonegarden money after the federal government blocked any of it from going to humanitarian aid.