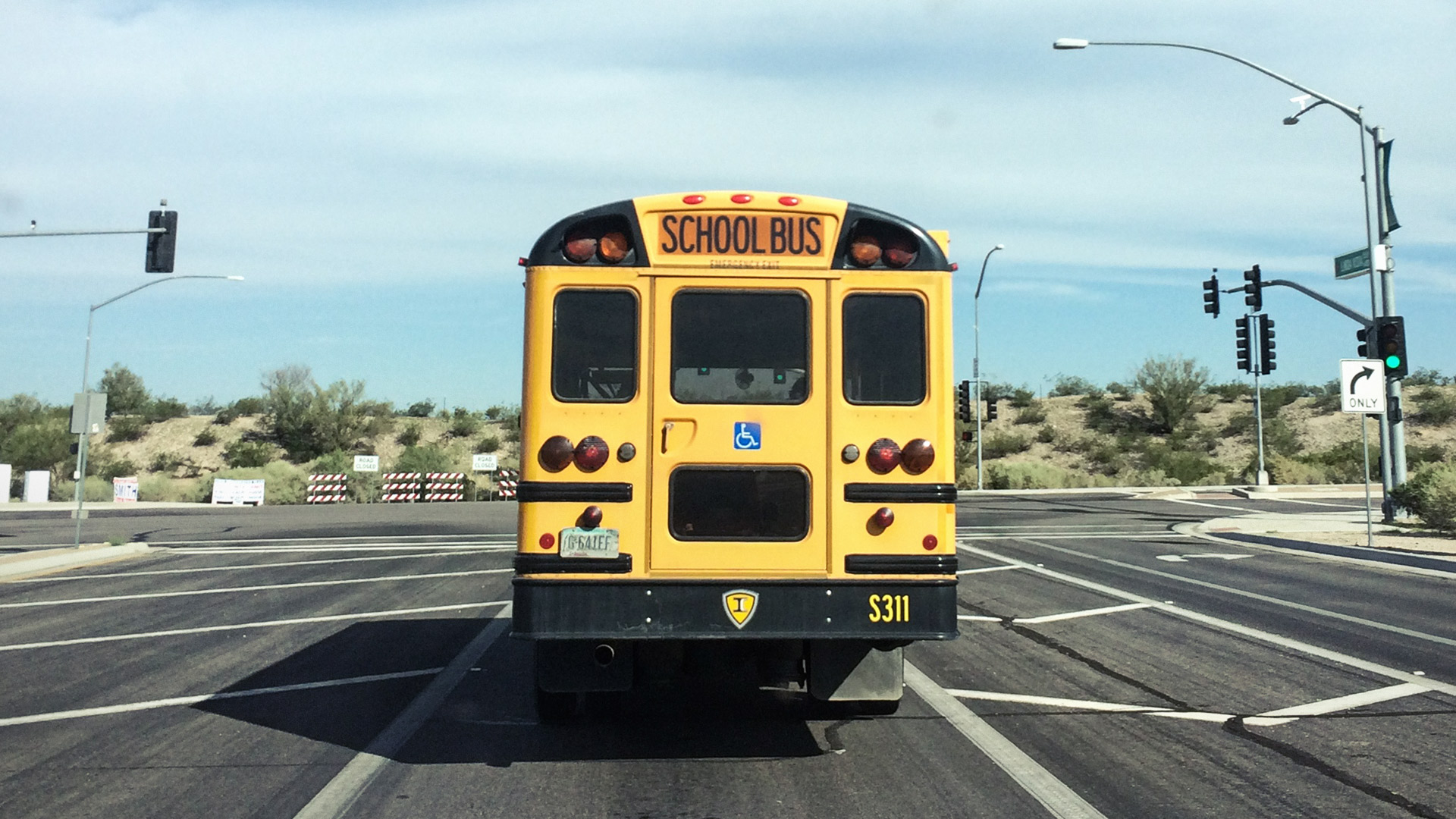 A school bus stops at an intersection on Tucson's northwest side.
Colleen Greer/AZPM
Members of the Arizona Board of Education have adopted an emergency rule that prevents schools from withholding credit or a diploma because students missed instructional time due to school closure.
The decision comes a day after Gov. Doug Ducey announced schools would remain closed for the rest of the academic year.
Schools still retain discretion in granting academic credit or diplomas, but the loss of time in the classroom can't be the sole reason for withholding either.
The board said unanimously that schools can award diplomas if a student "was on track to meet the minimum course of study and competency requirements prior to the school closure."
Whether or not seniors will get to wear a cap and gown at a graduation ceremony is a little less certain.
"Give my peers and I a sense of hope," wrote one senior whose name was withheld from the board. "So many kids in this class are the first to graduate in their family. Have overcome things that not many kids struggle with daily, have worked harder than they thought they could just to prove everyone wrong. Graduation isn't a small moment that should be held on a computer screen."
It'll be up to local school districts to decide whether to hold graduation ceremonies.