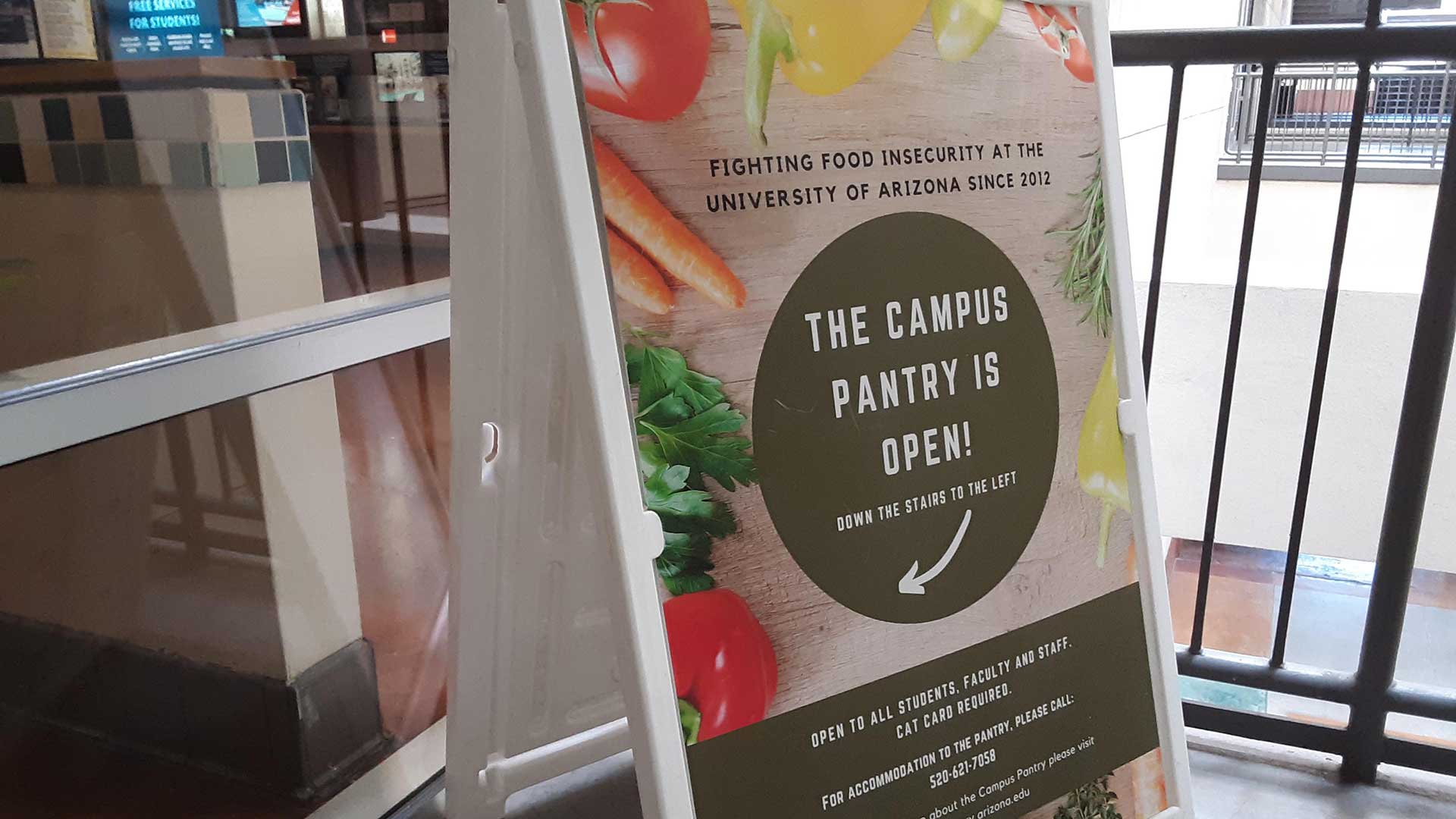 A sign points to the new UA Campus Pantry location at the Student Union Memorial Center
Tony Perkins/AZPM
The pandemic has closed most of the University of Arizona, but the Campus Pantry is still open.
The UA Campus Pantry started in 2012 with a goal of helping students and staff who experience food insecurity gain access to nutritional resources.
The pantry was moved to the Sonora Room on the first floor of the Student Union when UA classes moved online. Pantry organizers note the larger space allows for adequate social distancing.
Bridgette Nobbe says more university staffers are visiting the pantry than before the shutdown.
"And I think this is nice because there is a heightened awareness across campus that staff can use the pantry, so I am hoping that as people hear about it now as a resource for staff, maybe staff who were in need most of the year can come and utilize us," she said.
The pantry accepts donations ranging from cereal and pasta to eggs, milk and vegetables. It is open for two hours on Tuesdays starting at 2 p.m., and on Wednesdays and Fridays between 11 a.m. and 1 p.m.