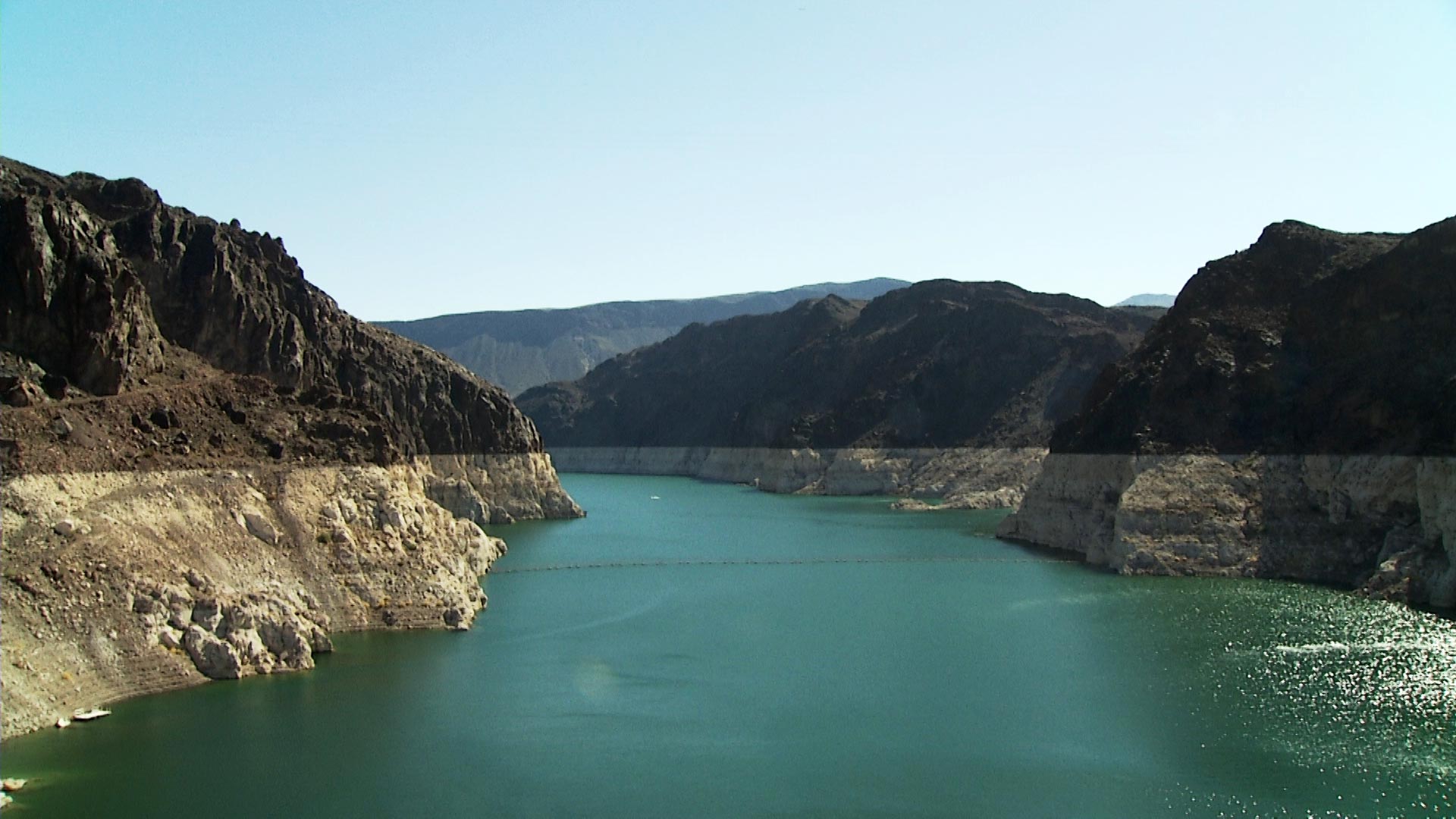 Lake Mead outside of Las Vegas.
AZPM Staff
Arizona's water supply from the Colorado River will remain consistent into next year. That's good news in the eyes of state water managers.
Under the drought contingency plan hammered out by Colorado River Basin states last year, Arizona agreed to voluntarily reduce its water use by 192,000 acre-feet, or about 7%, leaving that water in Lake Mead to help reduce the likelihood of greater cutbacks down the road. Tom Buschatzke, director of the Arizona Department of Water Resources, says data from a new Bureau of Reclamation report show that plan is working.
"What the 24-month study shows to me, among other things, is that the drought contingency plan is a success. We are doing what we hoped to do," Buschatzke said.
According to the report, levels in Lake Mead will mean that in 2021 Arizona will take the same 7% cut to its water use as it did in 2020, under a Tier Zero condition. The study also projects a Tier Zero condition for Lake Mead in 2022.
Those cuts to Central Arizona Project (CAP) supplies mostly fall on state water banking and replenishment efforts, and on agricultural users to a lesser degree. The current reductions will not impact tribal or municipal CAP water users.
Buschatzke said CAP has already been conserving roughly that amount for several years.
But in a press release on the report, Buschatzke noted there is still more work ahead. "We continue to face significant near-term and long-term risks to Arizona's Colorado River supplies," he wrote.
ADWR and the Central Arizona Water Conservation District plan to hold meetings with water stakeholders in advance of the next round of Colorado River Basin negotiations later this year.