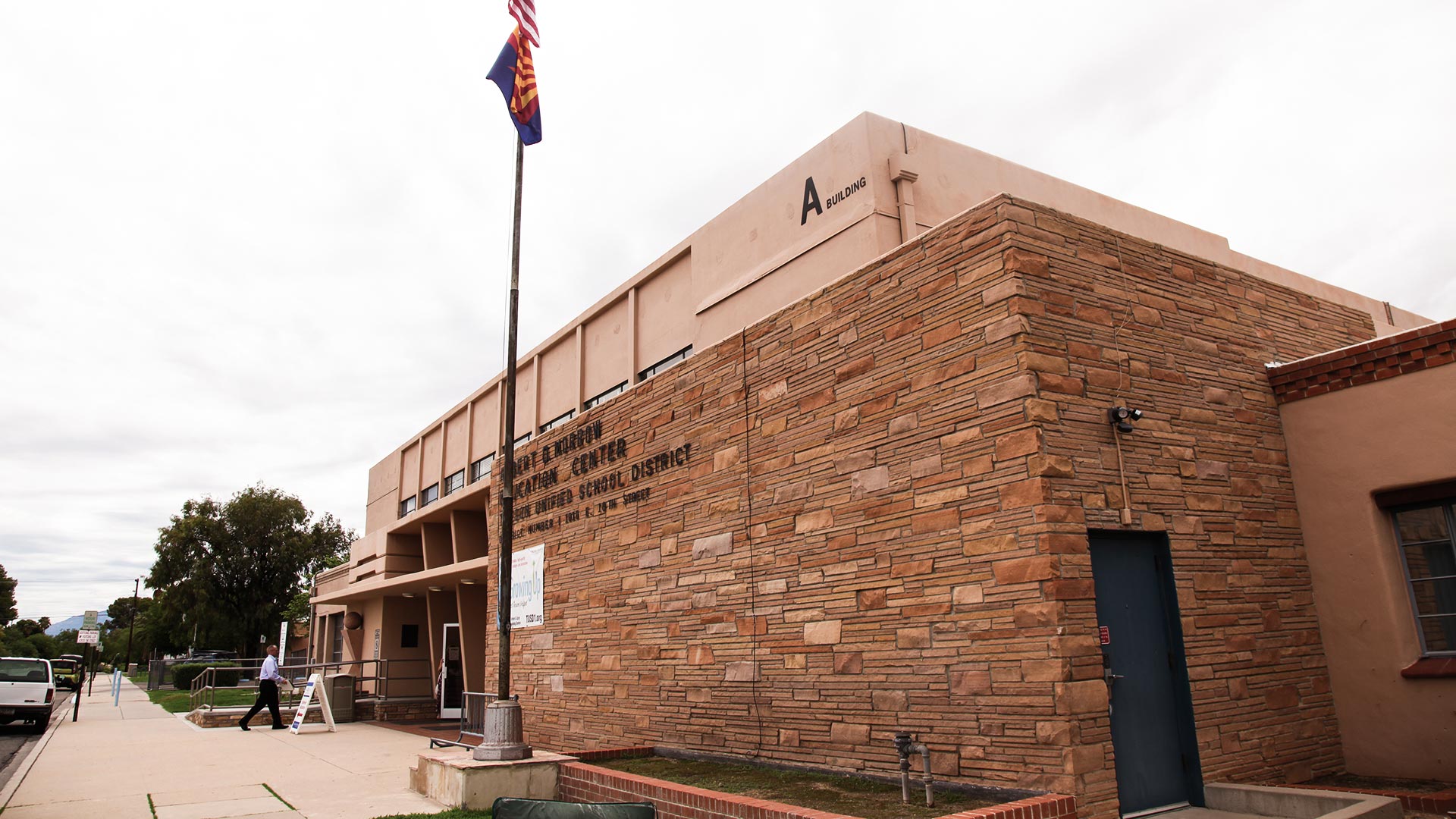 The Tucson Unified School District office, 1010 E. 10th St., Tucson, Arizona.
Nick O'Gara/AZPM
Tucson Unified School District has postponed its in-person high school graduation ceremonies until June 17 and 18 due to the COVID-19 pandemic.
Superintendent Gabriel Trujillo announced in a Facebook video that he hopes moving the 2020 graduation date from May 21 will allow seniors to have an in-person graduation this summer. The new date will also allow students scheduled to graduate after completing summer classes to participate in the festivities.
"When we met with them and our high school principals checked in with all of our students and our student leaders, they unanimously voiced support for still having an in-person, actual graduation ceremony," said Trujillo.
Each TUSD high school will also televise graduation speeches from students and staff May 23 and 24 on Channel 13 KOLD to celebrate the original graduation date for almost 6,000 high school seniors.
Trujillo said that if the state and city of Tucson are still under stay-at-home orders in June, he will announce the rescheduled graduation date during the first week of June.