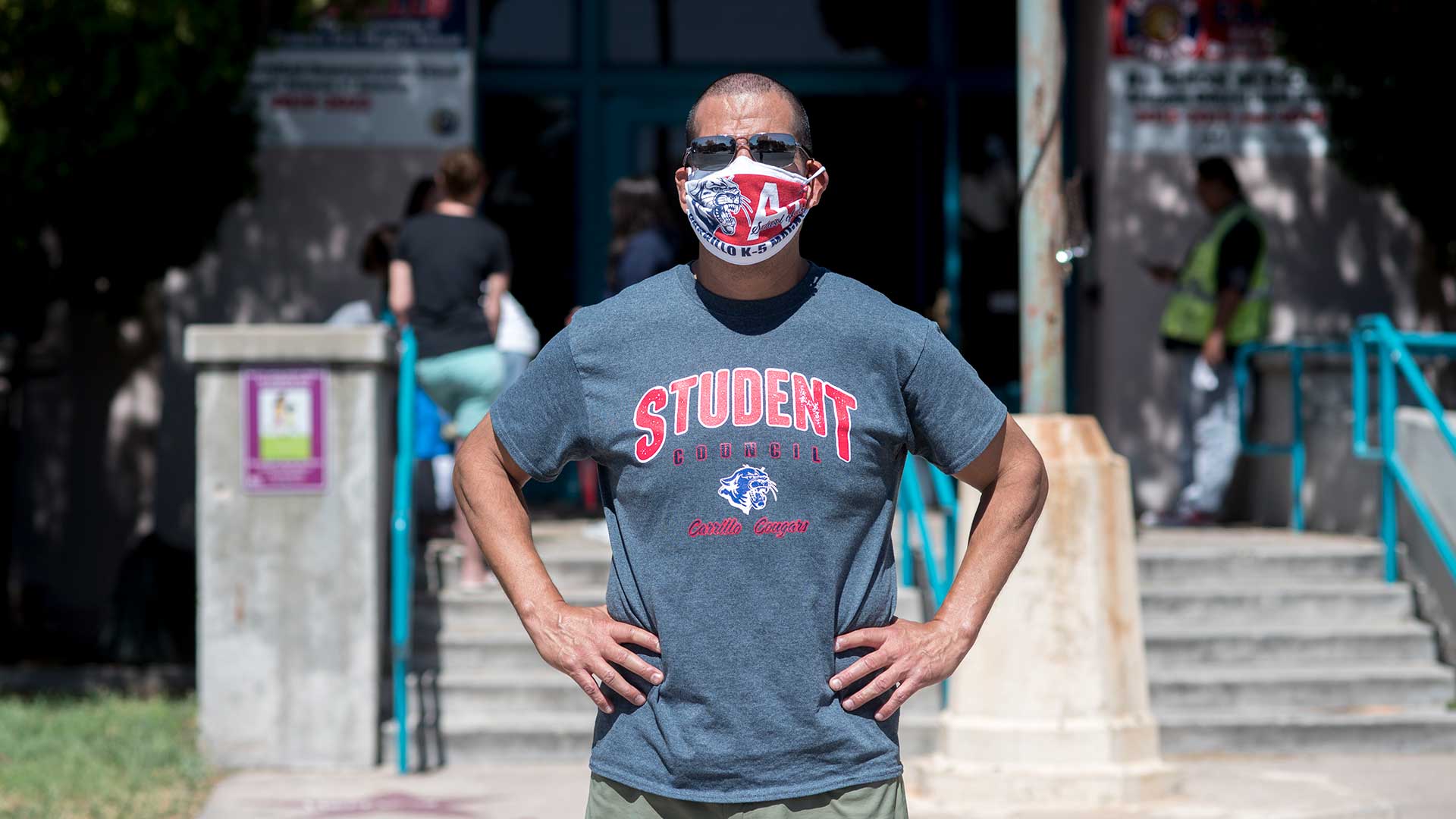 Magnet Coordinator Robert Villanueva outside Carrillo Elementary School in central Tucson.
Alisa Reznick/AZPM
The coronavirus pandemic is changing how families are able to celebrate their graduates. But some Tucson schools are finding new ways to say goodbye.
Teachers and administrators at Carrillo Elementary School gathered Wednesday to say goodbye to fifth grade students heading off to middle school.
The central Tucson school has about 300 students in kindergarten through fifth grade. Carrillo Magnet Coordinator Robert Villanueva said most of those students start at the school and stay through all six years.
That's why in normal times, fifth graders who are leaving the school are celebrated with a ceremony at a local theater. But because of the coronavirus, this year teachers and staff held up colorful banners and wore masks as families drove by the school in cars.
"This was for the kids to see the teachers one final time, live, not in front of a computer screen," said Villanueva. "So they got to see their teachers all the way from kindergarten to fifth grade."
Villanueva said the official ceremony was held yesterday afternoon over Zoom, with administrators giving speeches and handing out digital awards to graduating students.