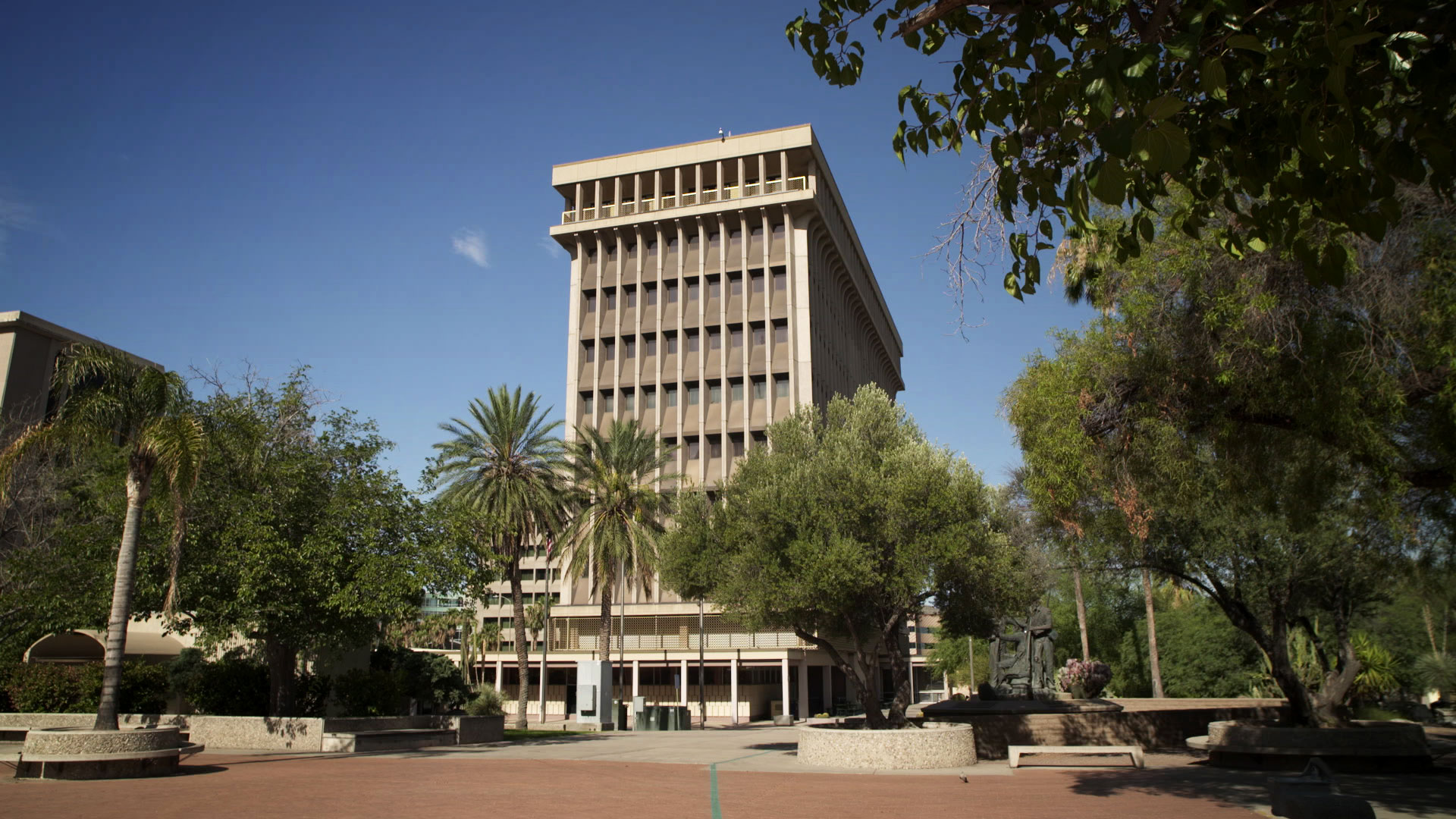 Tucson City Hall seen from El Presidio Plaza.
Steve Riggs/AZPM Staff
Philosophical differences split the Tucson City Council this week, as the panel debated the best way to divvy up $95 million in emergency federal aid.

The $2 trillion CARES Act passed by Congress gives $95 million for COVID-19 relief to the City of Tucson. While the city manager drafted a plan to use the money mainly on the city's fiscal needs, council member Lane Santa Cruz presented a modified version directing more of it toward social needs.
"We need to continue to put people first. We need to center racial equity. We need to invest in community infrastructure. We need to build an equitable economy and we need to protect and expand community voice and power," Santa Cruz said.
Council member Steve Kozachik noted that federal grants come with strings attached, and if the city can't show how every dollar is related to the COVID-19 pandemic, the money could be taken back.
"We all agree that we want to take care of the most vulnerable the most needy in our community. But I'm not sure that, in fact I am pretty sure that, the CARES dollars are not the way to do that," Kozachik said.
The council voted 4-3 for Santa Cruz's plan to distribute the funds through an "equity framework" with some of the money going toward arts and culture, domestic violence prevention, and other social needs. The grant runs through the end of December.