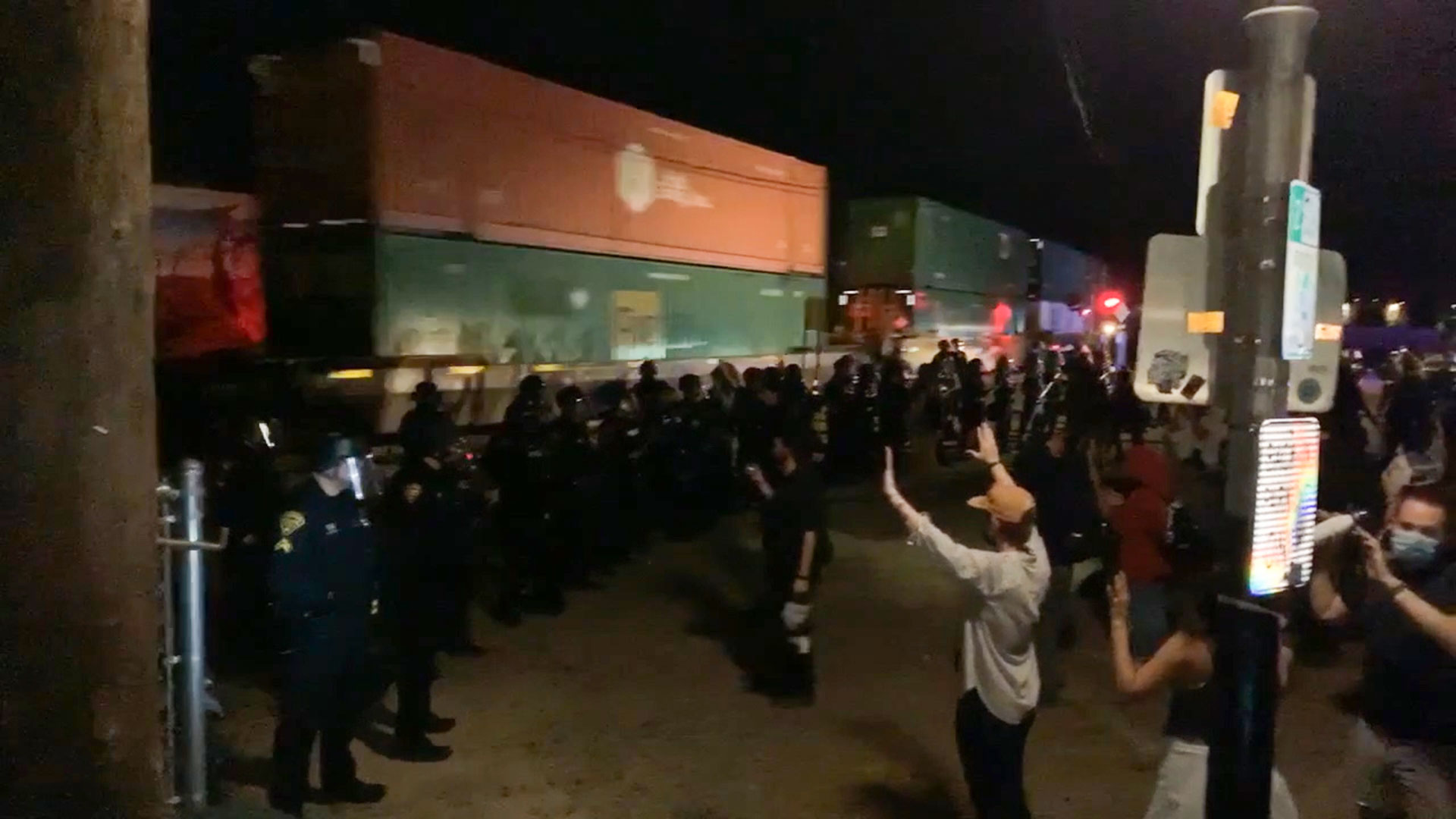 As a train passes, marching demonstrators raise their hands after being stopped by police near downtown Tucson Saturday night in this still image from a video, as protests over the death of George Floyd spread across the country.
Ahmaad Lomax/AZPM
President Donald Trump praised Arizona Gov. Doug Ducey Monday for calling out the National Guard to quell unrest around the state.

In the Monday morning conference call (Ducey speaks at 33:40) with governors around the country obtained by the Washington Post, the president berated governors who didn't deploy troops after some demonstrations turned into riots and looting.
"You're making a mistake because you're making yourself ... look like fools," Trump said.
In contrast to the testy exchanges the president had with some governors, Trump said, "Good job, Doug," when the governor explained how he called out the guard and established a curfew on Sunday.
"We wanted peaceful protesters to be able to exercise their First Amendment rights. We had a tough time after the sun went down, figuring out who was the peaceful protester and who was the person that was going to cause trouble, destroy property or violent actions," Ducey said.
The governor declared the curfew after looters struck high-end businesses around Phoenix. Officials in some of the state's smaller communities, such as Holbrook and Winslow, said they've had no disturbances and will not enforce it.