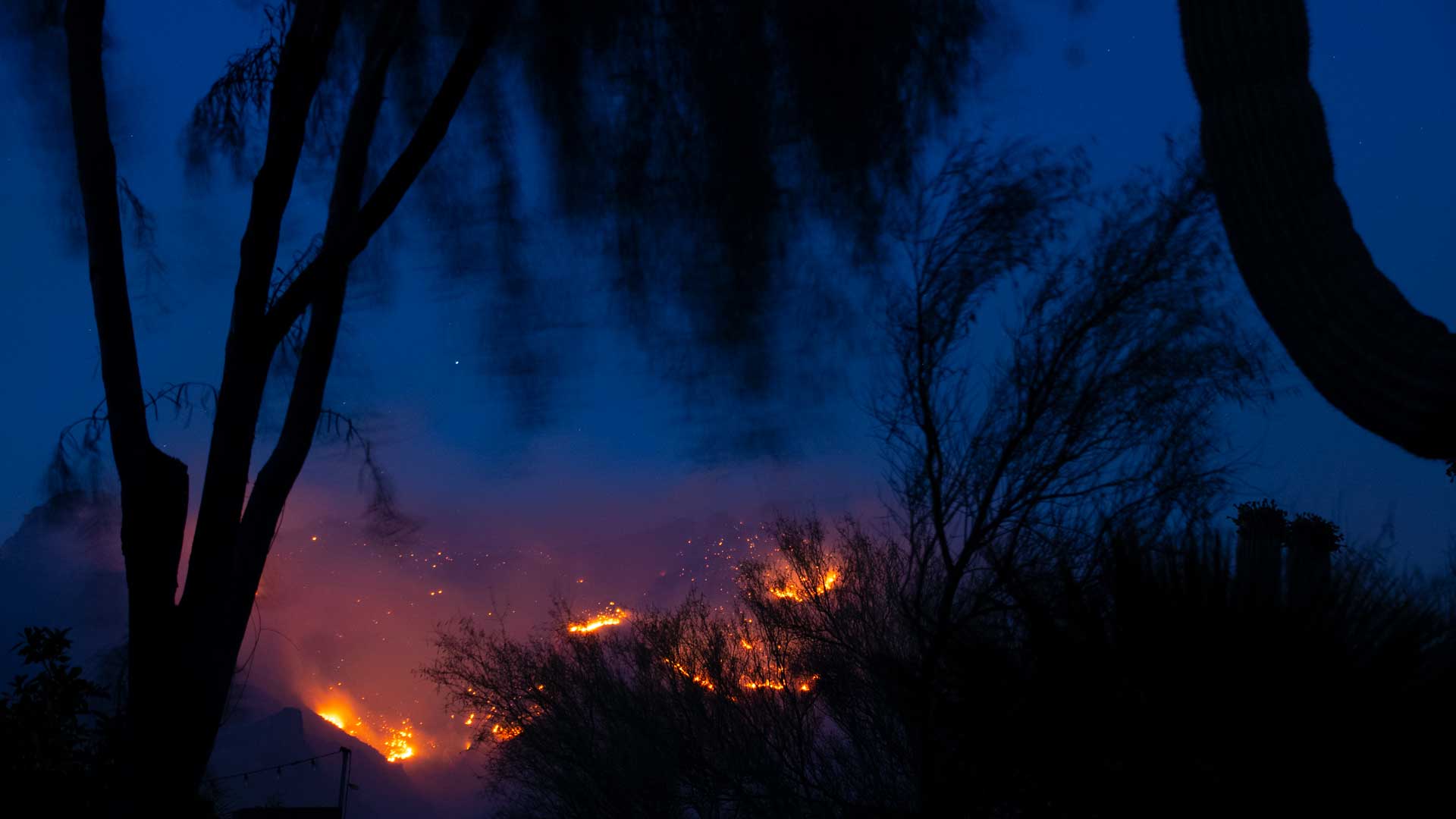 The Bighorn Fire burns in Pima Canyon on the night of June 10, 2020. Residents in the area were warned to be ready for an evacuation.
Christopher Conover/AZPM
The Pima County Sheriff's Department told residents of the Catalina Foothills late Wednesday night to be ready to evacuate due to the Bighorn Fire.
The fire entered Pima Canyon on Wednesday and began moving down through the day.
Residents who live north of Ina Road between First Avenue and Alvernon Way were told to be aware of the fire's progress be ready to evacuate.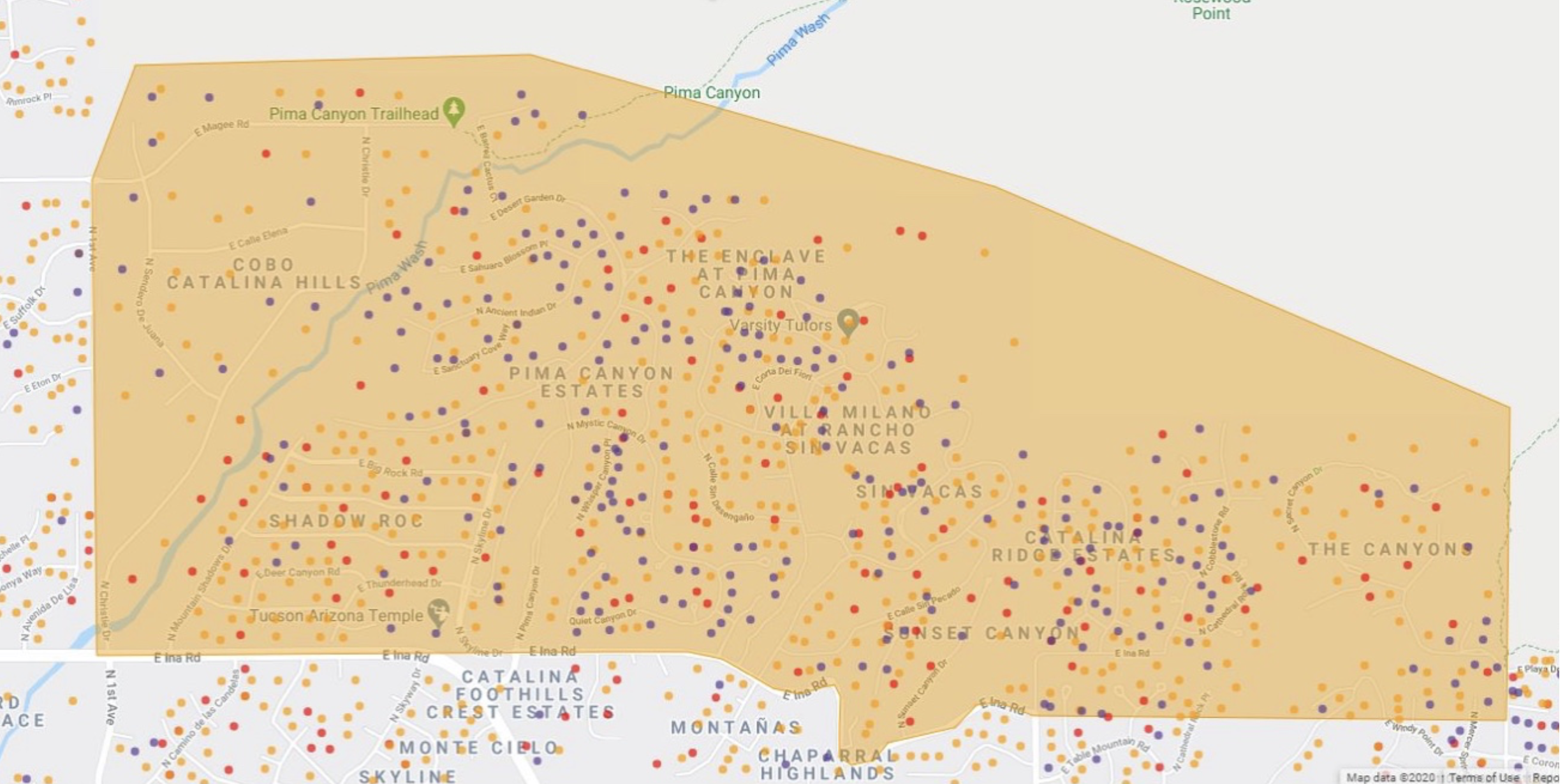 VIEW LARGER The Pima County Sheriff's Office posted a map of the evacuation zone due to the Bighorn Fire. The boundaries are Ina Road to the south, Alvernon Way to the east, and First Avenue to the west. The colored dots represent structures.

Pima County Sheriff's Office
Fire crews used a drone through the night to keep an eye on the growing fire. More than 200 firefighters are now working to contain the Bighorn Fire, which has burned more than 3,200 acres.
The fire was caused by lightning on Friday night. Over the weekend, it threatened homes on the other side of the Catalinas, including in the Linda Vista neighborhood and La Reserve in Oro Valley. No structures were burned at that time.