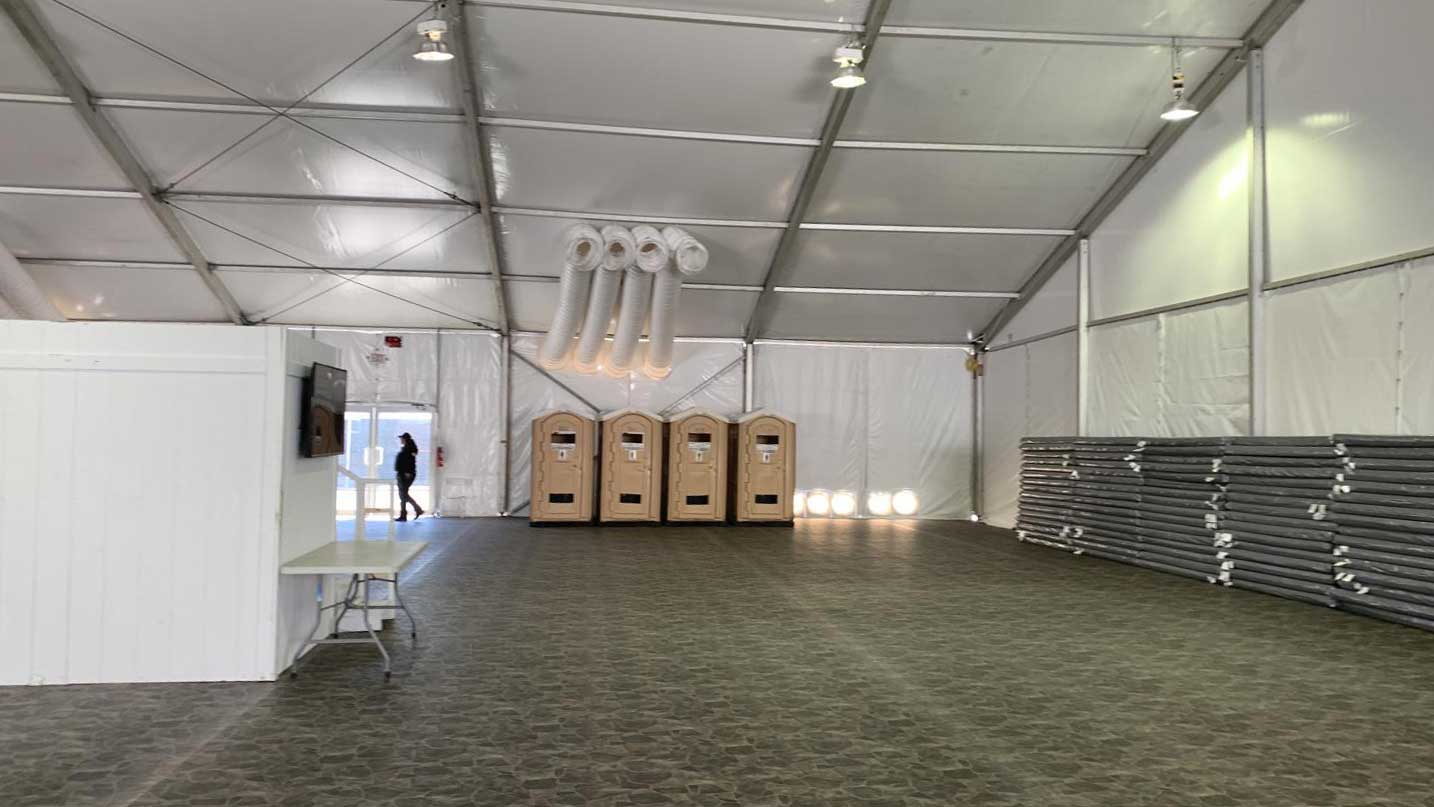 VIEW LARGER The Border Patrol erected this facility for asylum seekers last summer. Congress allocated $708 million for facilities like these and $112 million for "consumables" that was supposed to be spent caring for migrants.

Michel Marizco/KJZZ
Customs and Border Protection used money intended for food and medicine for immigrants in custody on ATVs, dirt bikes and speaker systems, a new audit has found.
CBP received $112 million in emergency funds that was meant to be used on migrants during last year's surge of asylum seekers at the border.
It was money provided by Congress to ensure migrants in custody were being given adequate care, especially after several people died in custody. The money was supposed to go, for example, toward medicine, food and hygiene supplies.
The Government Accountability Office found portions of the money was instead spent on speakers, surveillance systems, motorcycles, dirt bikes and boats.
In a rare rebuke, the GAO reported the agency broke the law with how it managed its budget.

Fronteras Desk
is a
KJZZ
project covering important stories in an expanse stretching from Northern Arizona deep into northwestern Mexico.