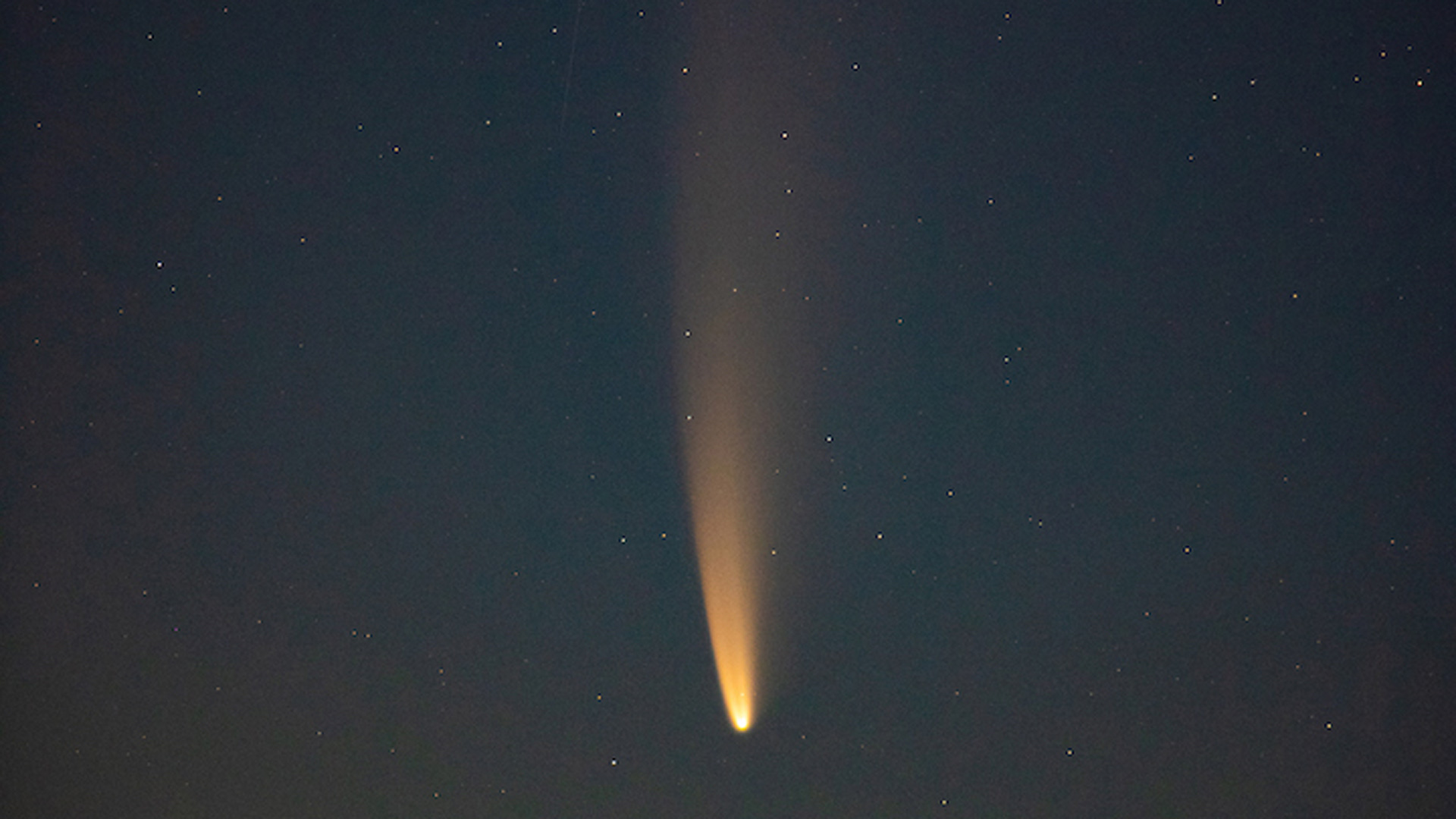 Image of Comet Neowise.
Vishnu Reddy
Tucson skywatchers are getting an unexpected treat this month with the surprise appearance of a comet passing by Earth.
The comet is called Neowise - named after the spacecraft that discovered it. University of Arizona astronomer Vishnu Reddy notes the comet should be visible to the naked eye for the next several days.
"If you go out in the evening, look northwest about an hour after sunset, if you have a clear view of the horizon and if there is no monsoon you should see a fuzzy object with a little tail." said Reddy.
Fellow UA astronomer Amy Manzier says the comet surprised observers by surviving its closest approach to the sun intact.
This comet is about 5 kilometers across - about the size of downtown Tucson and because of that it's been able to survive the sun," she said. "Even though it's gotten really cold, it's putting on a beautiful show."
Astronomers expected Neowise to lose mass as it came closer to the sun, but instead it became one of the brightest comets to pass Earth in decades. The comet is on a path toward the outer reaches of the solar system, and it won't return to Earth's neighborhood for another 6,800 years.