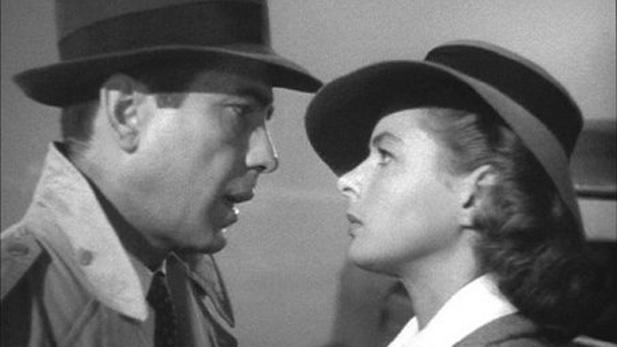 Humphrey Bogart and Ingrid Bergman in the unforgettable climax to "Casablanca"
The Huffington Post recently gathered together several comments from some of Hollywood's most well-known faces - including George Clooney, Daniel Craig, and Megan Fox - about how they are tired of the film industry's obsession with multi-million dollar special effects epics that are so often short on character and plot.
Those comments will find resonance with many film fans, and yet the major studios still seem content to produce flash over substance. Film reviewer Chris Dashiell joins Arizona Spotlight to talk about what he sees as the difference between "movies" and "cinema"...
Listen:
Who is Chris Dashiell?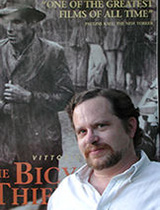 Film reviewer Chris Dashiell
Chris Dashiell has been writing about movies for seventeen years, serving as the editor of the online film lovers' guide Cinescene for ten of them. He currently reviews films for Flicks, a weekly program on Tucson's community radio station KXCI. Chris confesses to shamelessly idolizing Carl Dreyer, Jean Renoir, and Luchino Visconti.