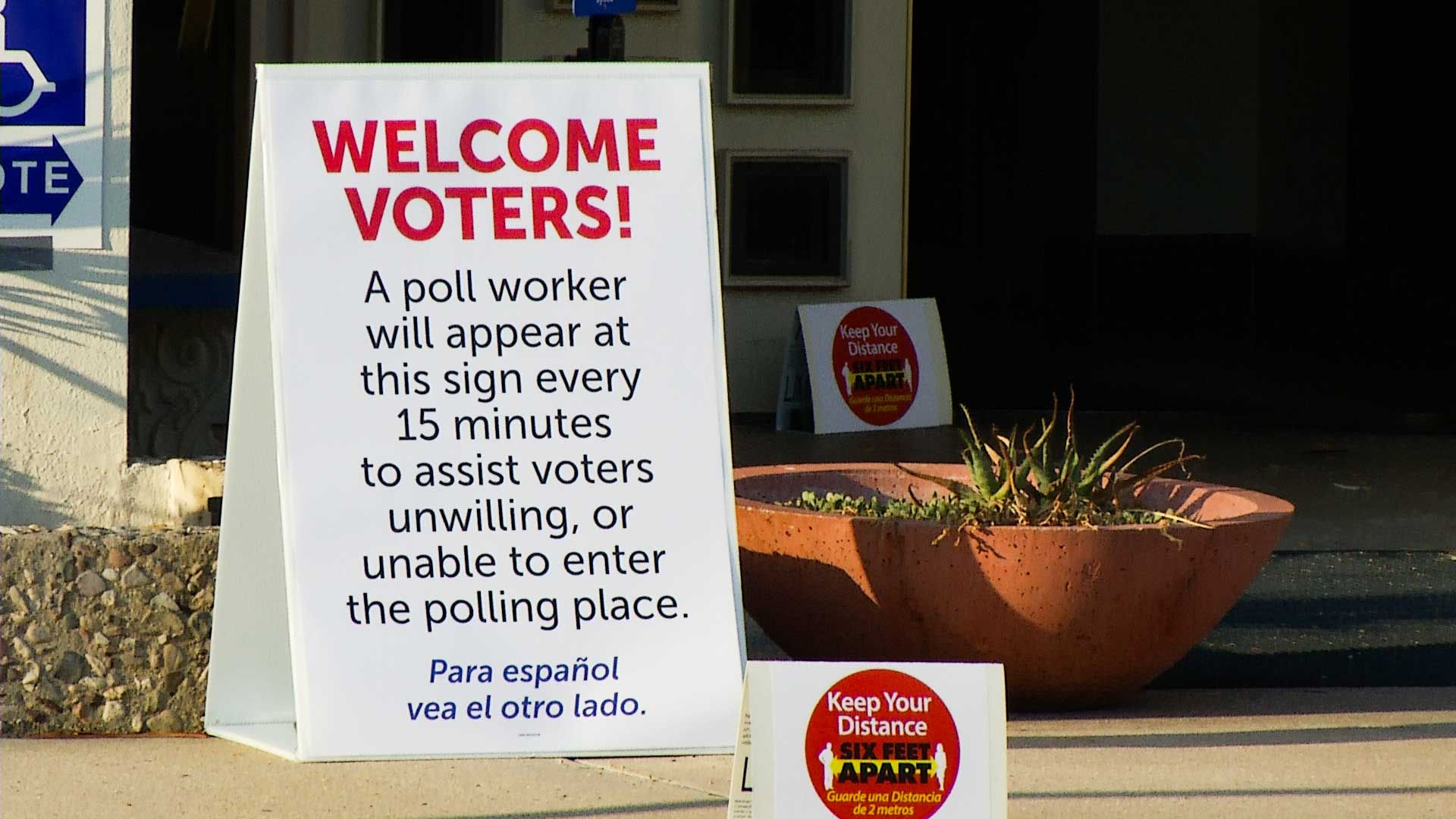 VIEW LARGER A sign instructs Pima County voters casting their ballots on primary election day, Aug. 4, 2020.

AZPM
For Arizonans without standard addresses, registering to vote or update their voter registration online is now an option.
According to a press release from the Secretary of State's Office, people whose homes can't be identified using "traditional validation methods" can now register to vote online by pinpointing their homes using latitude or longitude, describing where they live, or by using a Google plus code — a short alphanumeric code that corresponds with the home's location.
"This new option allows voters who may not have a traditional address the opportunity to register to vote and participate in the election process," Arizona Secretary of State Katie Hobbs said. "Many voters in rural and tribal communities do not have a standard address, and this allows them to register online."
Sophia Solis, the public information officer, for the secretary of state said via email that voters cannot request a ballot-by-mail using a plus code.
Hobbs' office also released a voter guide targeting new Indigenous voters, in which it outlines a step-by-step guide on how to register to vote and explains early and day-of voting options.
"Native American communities have historically participated in voting in-person on Election Day as a civic and community event," Hobbs said. "Due to current public health concerns, it's now more important than ever to plan ahead and have back-up options for voting."
This year the deadline to register to vote is Oct. 5 for the upcoming November election, and the deadline to request a ballot-by-mail is Oct. 23.