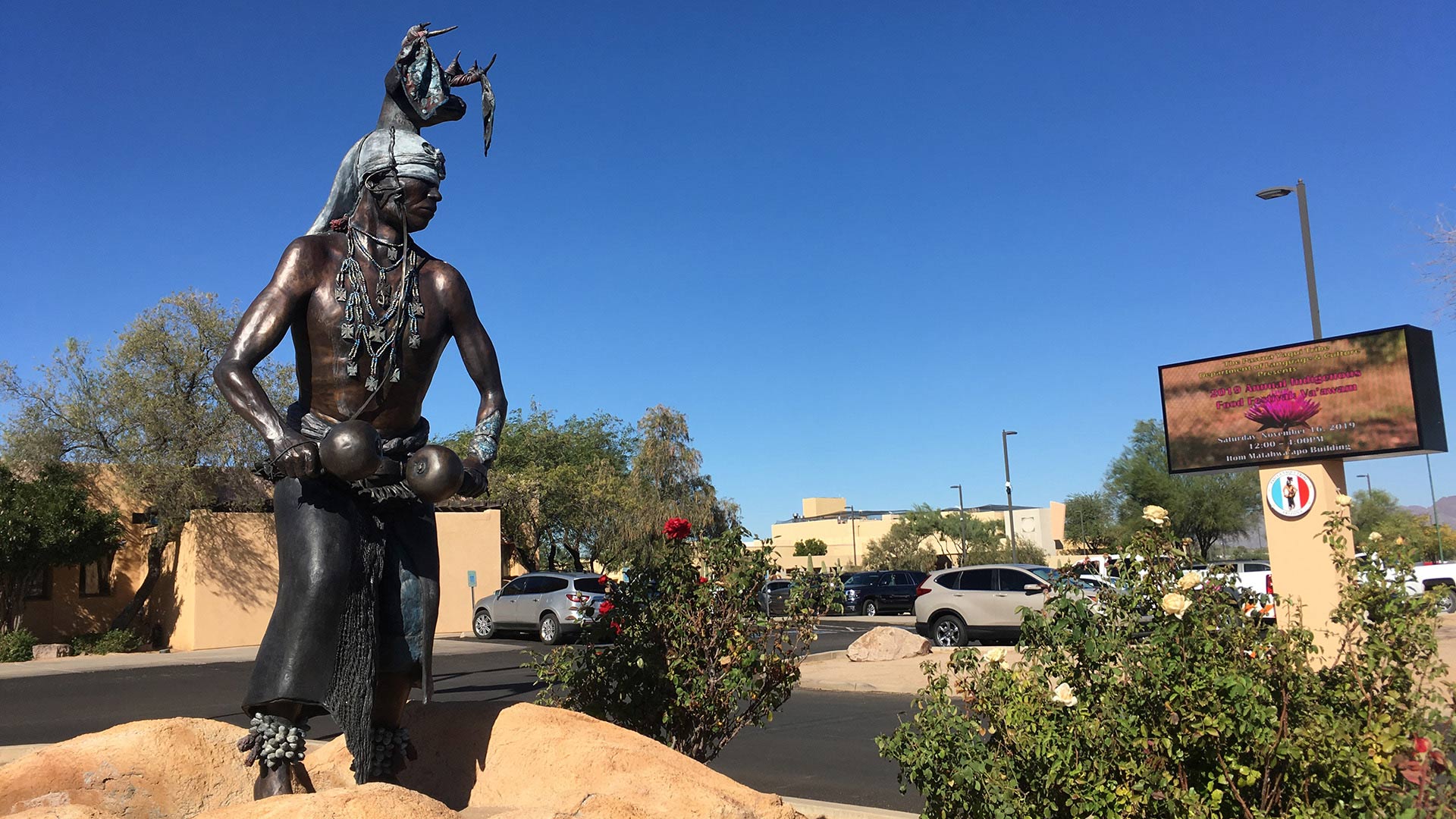 Deer dancer statue outside of the Pascua Yaqui Tribe's administration building.
Emma Gibson/AZPM
The Pascua Yaqui Tribe announced Friday it enlisted Campaign Legal Center to represent it as it fights Pima County to reinstate an early voting site that was closed in 2018.
The tribe's counsel sent an email to Pima County Recorder F. Ann Rodriguez describing how, in the view of the tribe, she's broken the law by denying the tribe an early voting site.
"Rodriguez's actions are tantamount to voter suppression and unconstitutional," said Pascua Yaqui Chairman Peter S. Yucupicio. "The consequences of denying Yaqui voters equal access to early voting places our Tribal members at risk and violates the fundamental principles set forth in the Voting Rights Act to ensure equal access to all aspects of voting."
Rodriguez notified the tribe of the early voting site's closure in the reservation shortly before the primary election on August 2018. Since that time, she has defended the decision by citing low voter turnout and a lack of security at the site's former location, the tribal radio station.
The tribe has continuously reached out to the recorder's office in attempts to understand this decision and has tried to address Rodriguez's concerns with the former site.

Tucson Mayor Regina Romero and the Pima County Board of Supervisors have recently weighed in on the dispute in support of the tribe.
CLC letter recorder

View at Google Docs
|

Download File