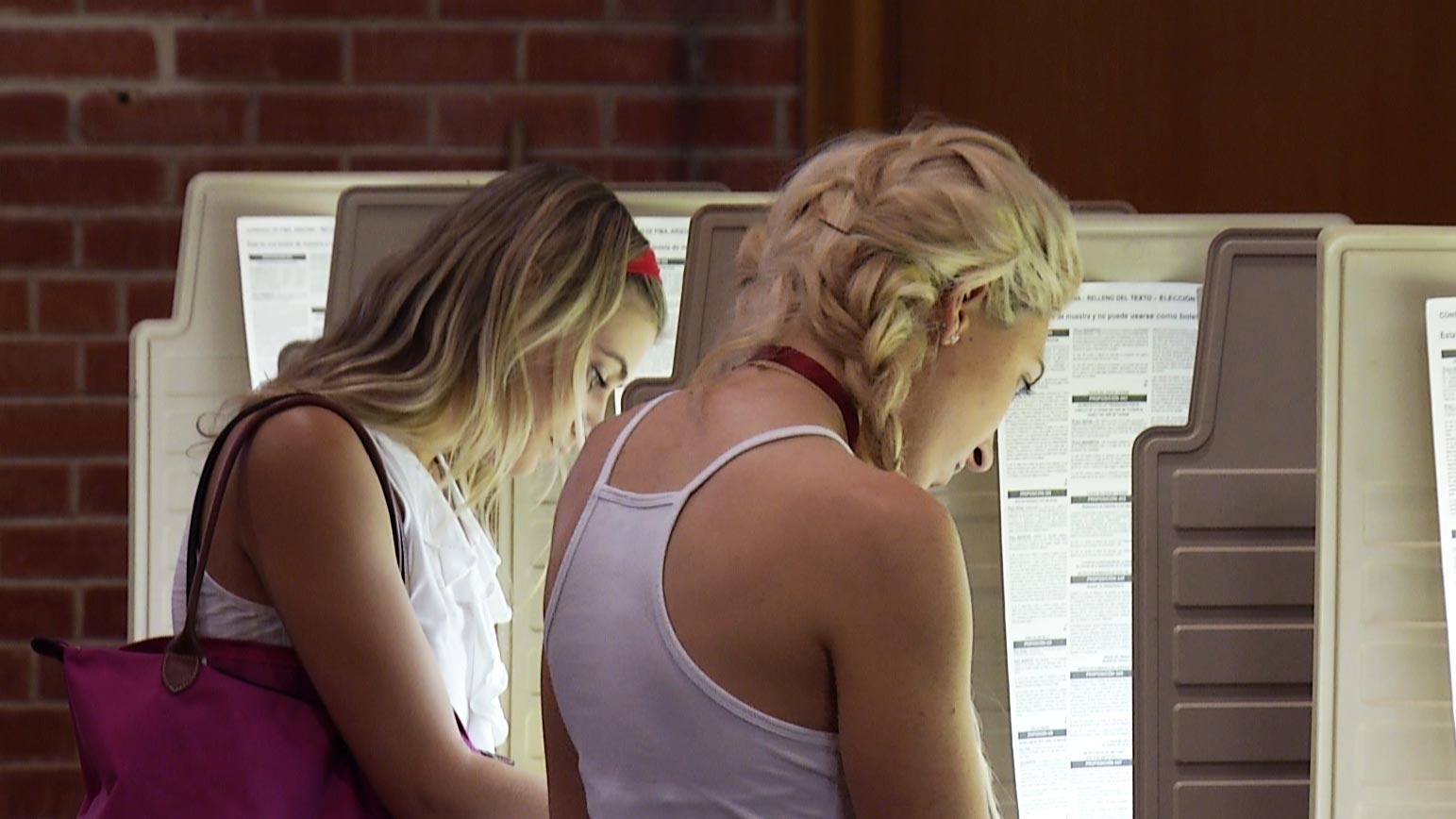 Two women fill out their ballots at a polling place in Pima County.
AZPM Staff
The FBI office in Phoenix has an officer specially trained to work with state and local election officials to investigate and stop election fraud.
Accusations of election fraud including van loads of illegal voters and tampering with the mail are becoming more common in Arizona and across the country.
FBI officials want Arizona voters to know that they are ready to investigate every fraud accusation.
"We work with the postal inspector's office. That's part of our partnership, and we're working with the state and the county as well," said Steven Patterson, FBI assistant agent in charge of the Tucson office.
Patterson said during a Wednesday news conference that election integrity is crucial.
"Americans have the right to expect fair, open and honest elections. It's the cornerstone of our democracy. A confident public is more likely to vote, trust the outcome of the elections and know that their vote made a difference," Patterson said.
He said voters need to be aware of where they get their information. Patterson said, especially when it comes to election operations like when polls open and close, voters should not rely on social media.
Patterson asked voters to get their information from trusted sources like the secretary of state or the county recorder.