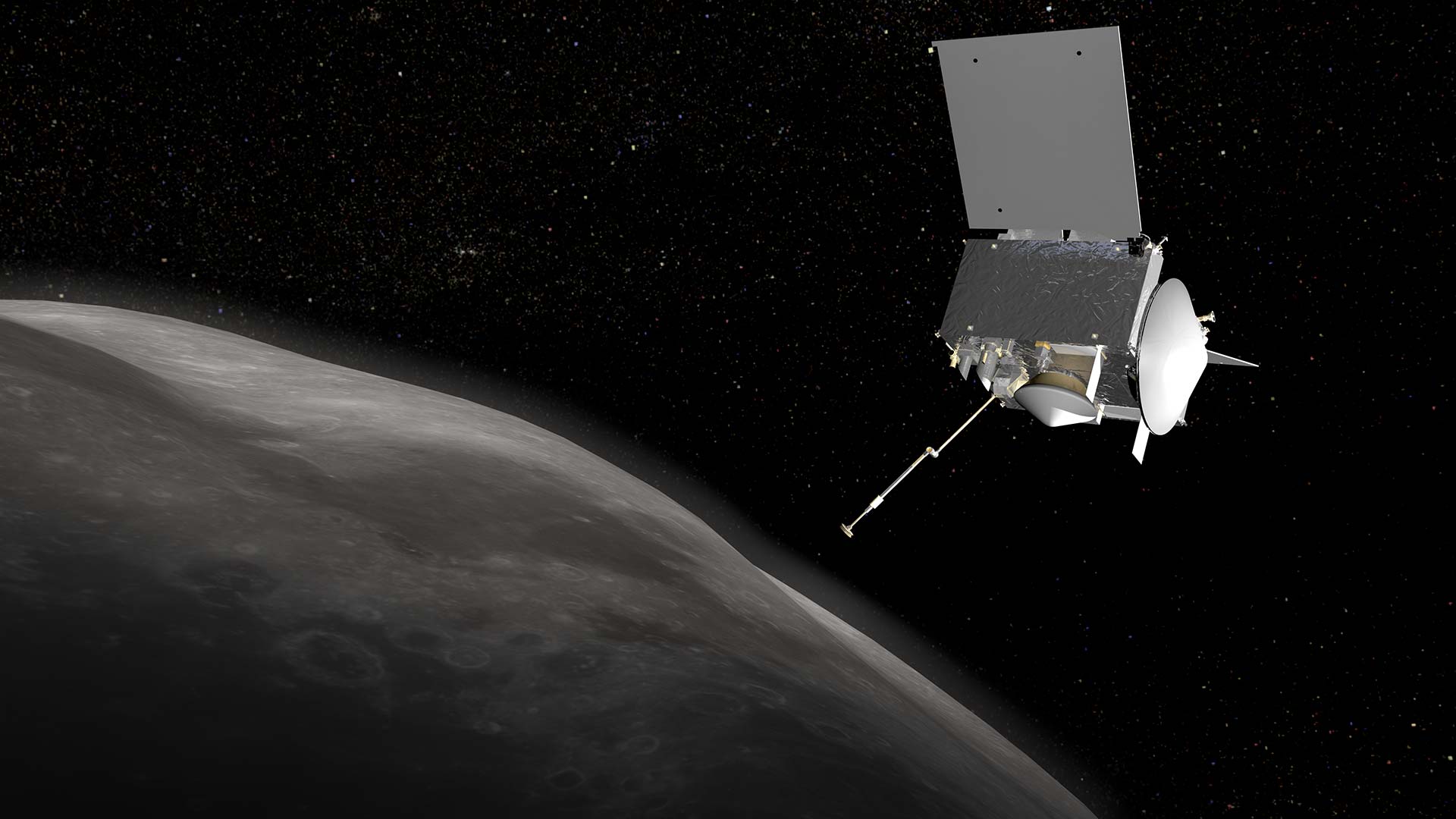 OSIRIS-REx depicted in orbit around Bennu.
NASA
The University of Arizona-backed OSIRIS-REx mission is on track for its first try at sampling soil from the asteroid Bennu.
Principal investigator Dante Lauretta says if everything goes as planned, OSIRIS-REx will briefly touch the asteroid with a sampling collector Tuesday. He notes the amount of material the spacecraft collects will depend on the firmness of Bennu's surface.
"The minimum requirement from the science side is 60 grams, or about two ounces, of material," said Lauretta. "And that's a lot for sample scientists, we tend to work at the atomic level often so that's a lot of material to analyze."
The "touch-and-go" maneuver calls for the sampling collector to make contact with the surface for no more than 16 seconds. That should be enough time for low pressure gas to push rocks and dust into the collector and the spacecraft to safely move away. The samples would be brought back to Earth in September of 2023.