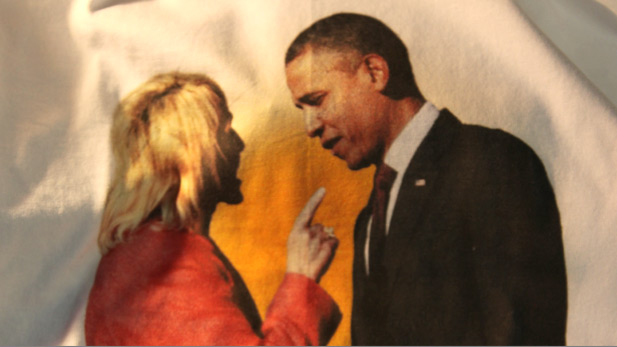 Listen to the story:
A fleeting gesture from last month was a sort-of guest star at last night's Republican Presidential primary debate in Mesa.
Amidst the political signs and vendors outside the debate, Wil Howarth was selling a T-shirt with a photo of Arizona Governor Jan Brewer pointing, or wagging, her finger at President Barack Obama.
Inside the debate hall, Mesa Mayor Scott Smith offered his version of the story behind the photo, though that differs from what the governor and the president have each previously said about the exchange depicted in the photograph.