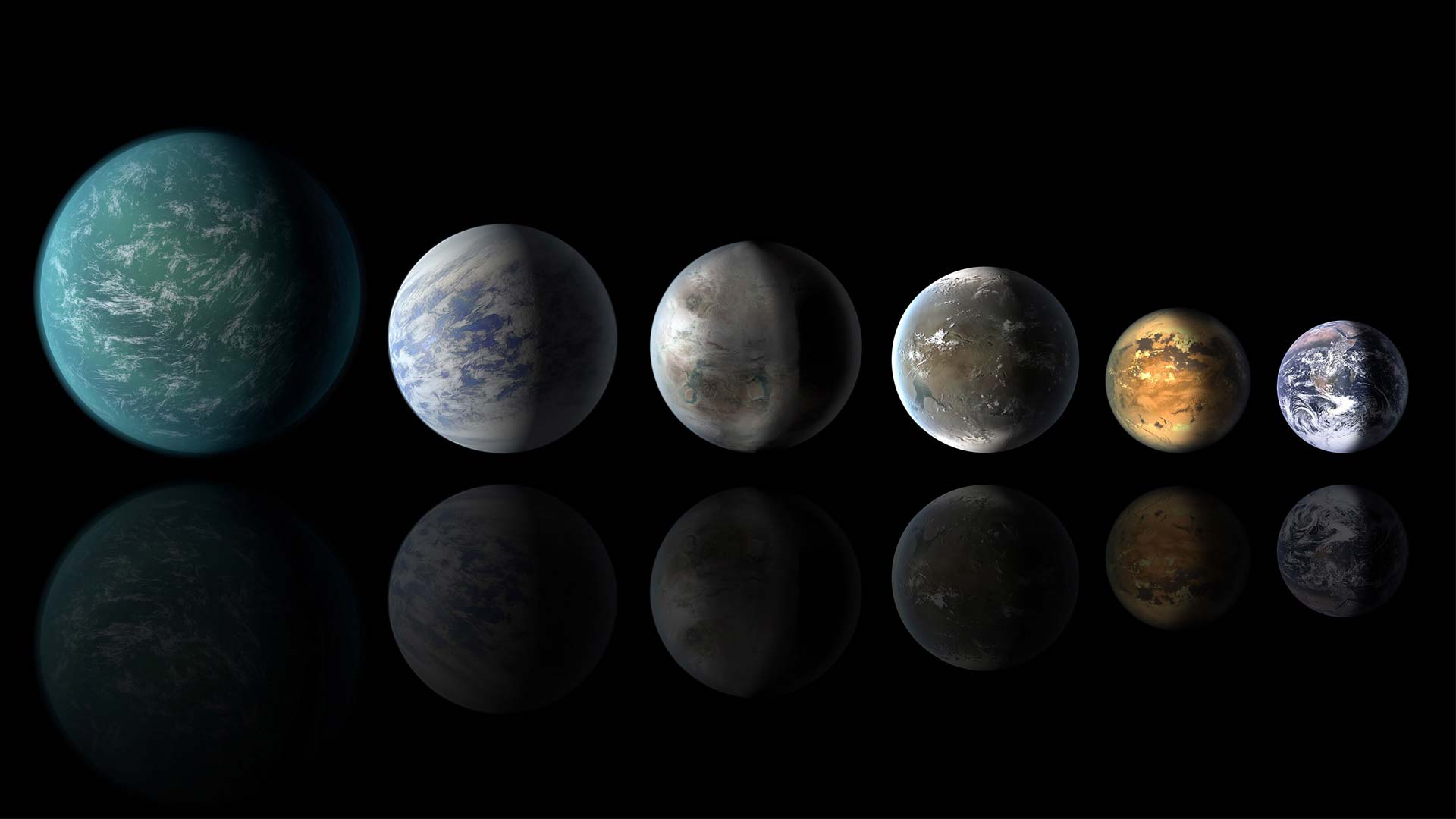 An artist's conception shows habitable-zone exoplanets with similarities to Earth: from left, Kepler-22b, Kepler-69c, Kepler-452b, Kepler-62f and Kepler-186f. Last in line is Earth itself.
NASA, JPL-Caltech
Sierra Vista is hosting a major science exhibition this month.
Discover Exoplanets: The Search for Alien Worlds is a national traveling exhibit making a stop at the city's Henry F. Hauser Museum. The program includes touch screens, hands-on activities and more. Curator Elizabeth Wrozek says arranging the exhibit's interactive aspect was a challenge during the COVID-19 crisis, but notes every item is immediately sanitized after every contact with a visitor. Masks are required and social distancing is enforced.
"We give an introduction, talk a little bit about the exhibit, and it's constantly monitored so each thing that's touched is sanitized right away," Wrozek said.
The exhibition details the ongoing search for habitable worlds outside our solar system. It also highlights the history of astronomy in Sierra Vista, with meteorites, telescopes and original blueprints for the area's Patterson Observatory available for visitors to see.
Discover Exoplanets is open through Dec. 23, Tuesdays and Thursdays from 11 a.m. to 1 p.m, and 3 p.m. to 5 p.m. It is also open on Wednesdays from 3 p.m. to 5 p.m., and Friday and Saturday from 11 a.m. to 1 p.m.
The exhibit is open for private viewings outside of regular operating hours for those concerned about exposure to COVID-19. Contact the Henry F. Hauser Museum at 520-439-2306.