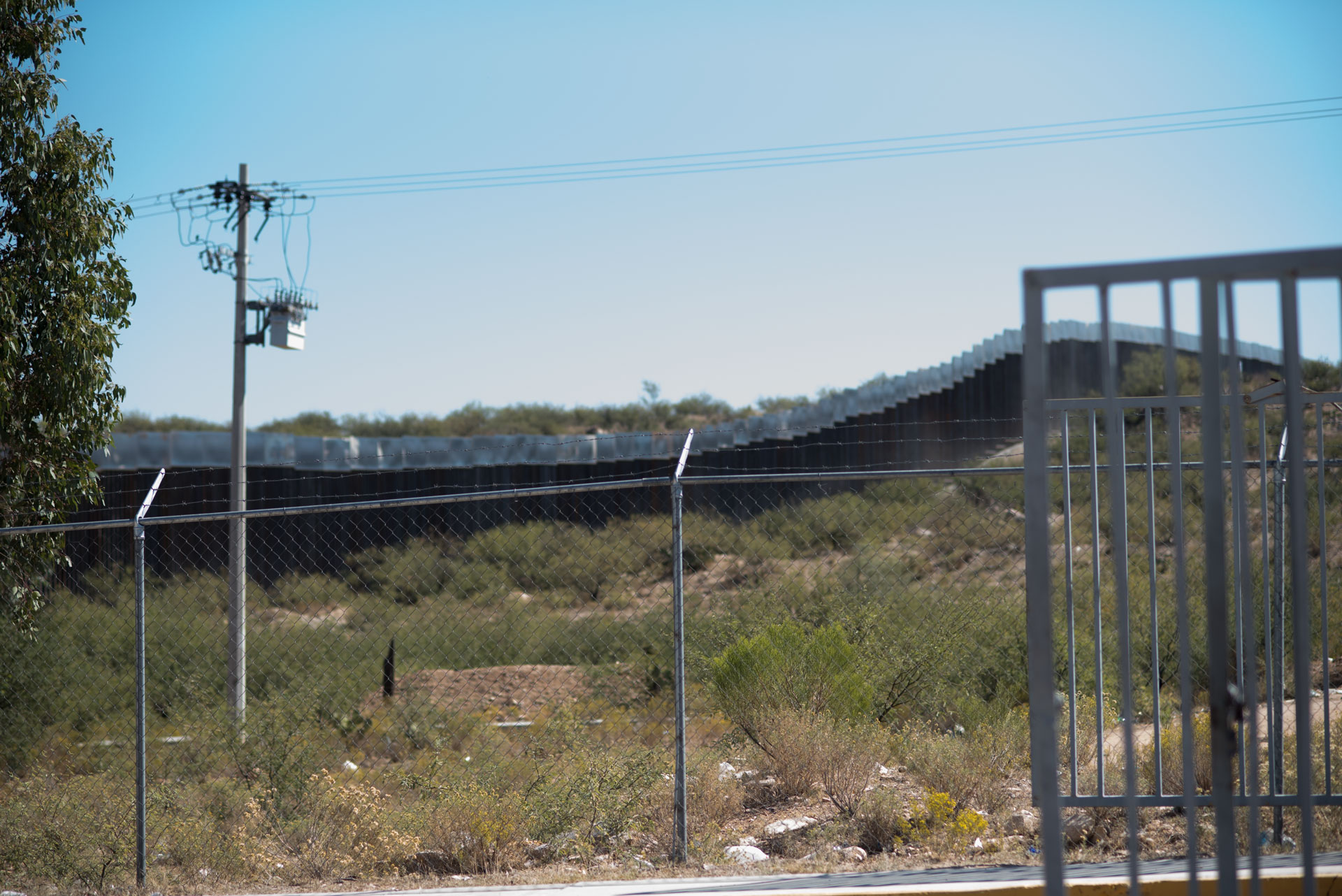 The port of entry between Sasabe, Arizona and Sasabe, Sonora is one of the quietest and most remote in Arizona. Earlier this year, it started seeing new traffic, thanks both to construction of the Trump administration's border wall and an influx of migrants being expelled under Title 42.
Alisa Reznick/AZPM
When President Trump leaves office in January, many wonder what will happen to the immigration policies his administration ushered in.
That includes Title 42, a public health protocol that allows U.S. Border Patrol agents to circumvent normal processing and send migrants back to Mexico within hours of apprehending them in the desert. The future of the practice remains unclear, but it's already transformed the day-to-day at one of most remote border crossings in Arizona.
Nestled at the edge of the Buenos Aires National Wildlife Refuge in southern Pima County, the port of entry between Sasabe, Arizona and Sasabe, Sonora is quiet and remote.
The American side hosts a smattering of ranch houses. On the Sonoran side is a community of some 2,500 people that has long been regarded as a hotbed for organized crime and smuggling.
This is not a place migrants usually end up. But that changed in March, when rapid expulsions under Title 42 shifted how, and where, people are removed.
The Centers for Disease Control protocol allows Border Patrol agents to send 90% of those they apprehend back to Mexico through the nearest port, often within hours.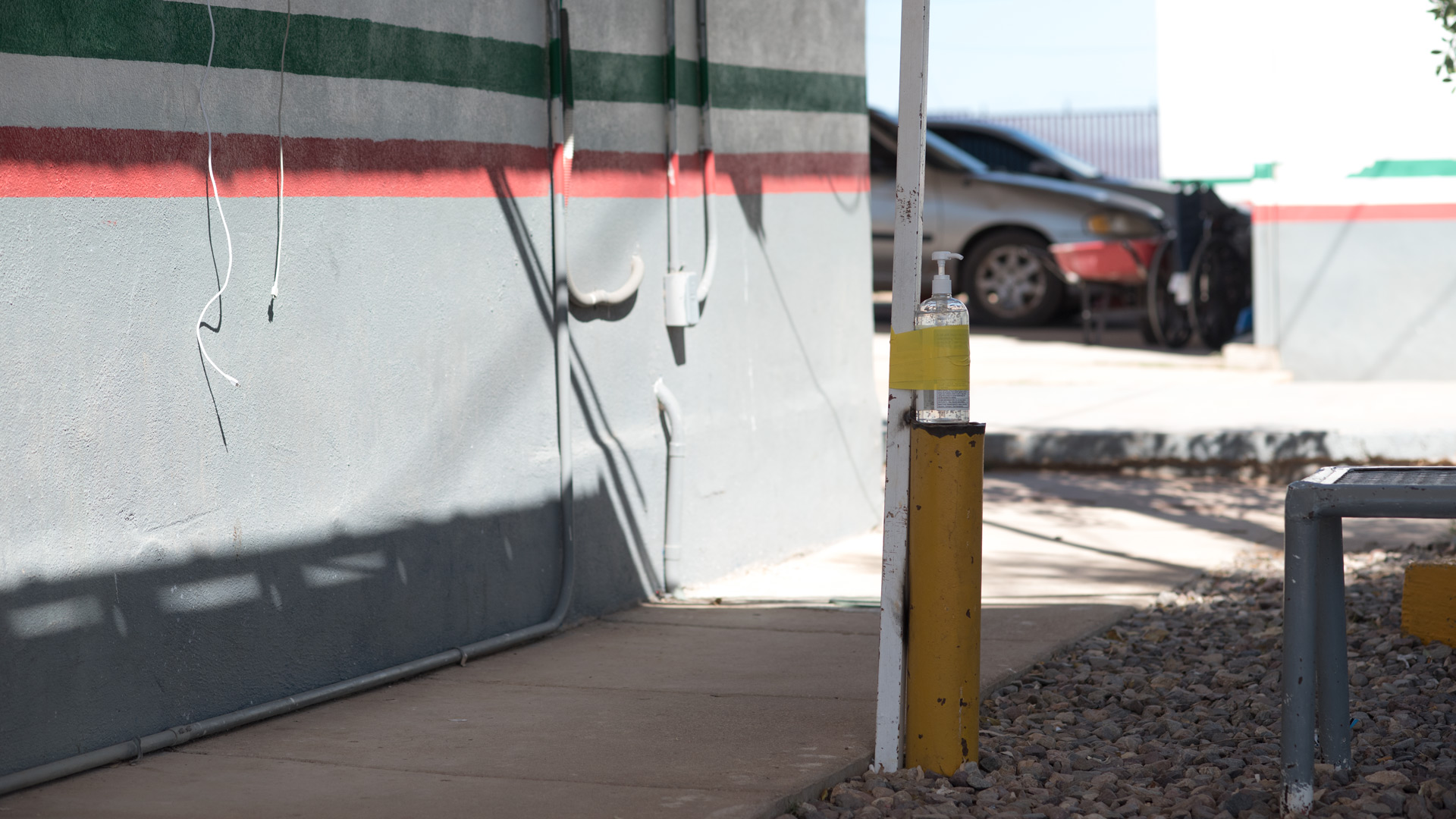 VIEW LARGER A bottle of hand sanitizer is taped to a pole at a migrant aid station on the Mexican side of the port of entry in Sasabe. Volunteers have been handing out hundreds of water bottles, food and masks to migrants expelled there.

Alisa Reznick/AZPM
Acting Customs and Border Protection Commissioner Mark Morgan has repeatedly blamed migrants for increasing the risk of COVID-19 contagion by traveling and told reporters Title 42 is a public health safeguard.
"Because of Title 42, CBP has removed more than 300,000 migrants, all who were at potential risk for further introducing COVID in the United States, helping to avoid and prevent a COVID catastrophe."
CBP data shows more than 66,000 of these apprehensions occurred across the southwest border in October alone. That includes asylum seekers and families. Children traveling alone were included until a federal judge ordered the Trump administration stop the practice this month.
Advocates like Dora Rodriguez, a humanitarian aid worker based in Tucson, see a practice that forces already-desperate migrants into places ill-equipped to receive them.
"All they do is take their fingerprints, process them, and then they ship back to a town where we know there is no resources for them," she said.
CBP doesn't release the number of expulsions that occur through each port.
But Mexican government aid workers in touch with Rodriguez say the number of expulsions in Sasabe has skyrocketed. In September, they called her looking for emergency services to cope with the unprecedented influx.
In normal times, she says the port might see 30 migrants returned through the port in a busy week. Now, it's normal to see 100 people a day. This month, she said the aid workers recorded more than 750 expulsions in less than two weeks.
She and other volunteers are making bi-weekly trips to the area to deliver hundreds of water bottles, sandwiches and now, winter clothes.
Rodriguez knows what it's like to brave the desert. She did it herself 40 years ago when, at 19, she fled the civil war in her home country of El Salvador to claim asylum in the U.S.
VIEW LARGER Dora Rodriguez was 19 years old when she crossed the Arizona desert in 1980 to claim asylum from the civil war in El Salvador. Today, she supports migrants who are at the border and in detention through her aid organization Salvavision.

Alisa Reznick/AZPM
She was one of 26 Salvadorans following a guide across the borderland a few hours away from Sasabe in Organ Pipe Cactus National Monument. Half of the group died after getting lost for days in the desert.
She was rescued by Border Patrol agents. Now, she feels like newcomers in her situation would simply be turned away.
"I never thought I would be living what I see now in this country. Because this is a country of hope, right? This is a country of freedom, but there is none at this moment," she said.

Rodriguez said she's met families and women with small children in Sasabe, and even migrants who present themselves at the border are not given a chance to make their case.
"I do understand you have to abide by the law, I do understand you have to do it the right way, as so many people say," she said. "But what is the right way? You're not giving that opportunity in your country of origin when you're fleeing violence, rape and gangs — there is no right way."
Immigration officials in the Trump administration have long railed against the so-called catch and release policies of past administrations and say policies like Title 42 deter migrants from trying to enter the country illegally.
But CBP data suggests people might be attempting to cross again, and again. Since Title 42 began in March, the recidivism rate has surged to 37%, more than five times the rate in 2019.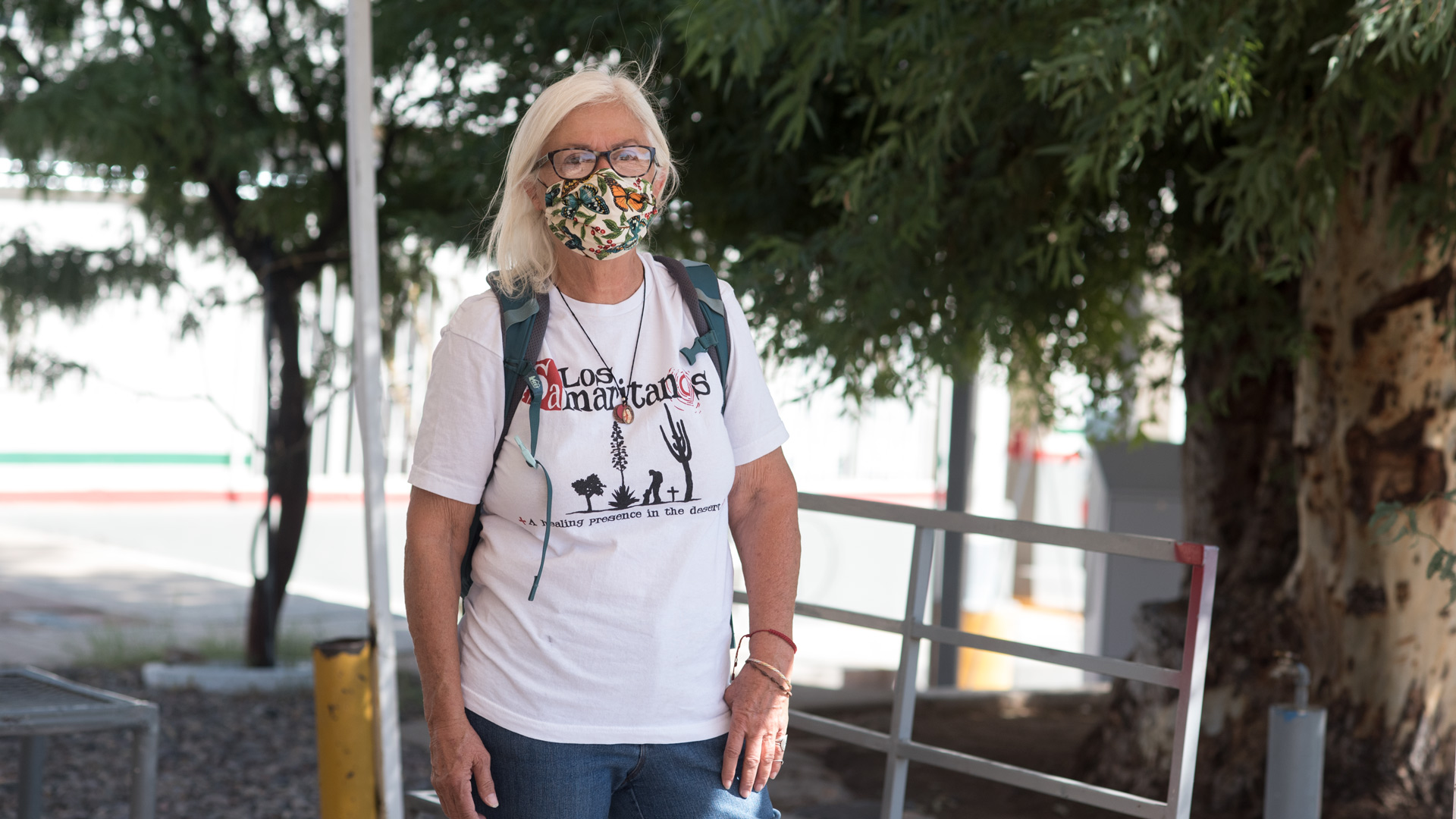 VIEW LARGER Gail Kocourek, 69, stands inside an area where migrants are processed on the Mexican side of the port of entry in Sasabe. This fall, Kocourek and other volunteers started making bi-weekly trips to the area to hand out food and water to migrants after they've been expelled by Border Patrol agents.

Alisa Reznick/AZPM
With so many people ending up in places like Sasabe, Gail Kocourek with the aid group Tucson Samaritans said that shouldn't be a surprise.
"What are you going to do? I could sit here and starve, or I could try and go into the states where my family is or my friends are," she said.
That's what happened with Roberto, an 18-year-old migrant from El Salvador who gave only his first name for fear of retaliation. He was expelled twice from Sasabe in September and October.
"I was very afraid because they were telling [us] that lots of people die in that desert, because of dehydration and because they were bitten by a snake or something," he said in Spanish.
Roberto said he paid smugglers $2000 and was given two attempts to cross with a guide. He and three other migrants spent more than a week in the desert before getting apprehended.
I reached him on WhatsApp this month from his home in El Salvador. A rooster cooed in the background as we talked. He said he had to pay an additional fee to be allowed to leave Sasabe and return home.
Roberto said he left his country this year to join an uncle in the U.S. and escape gang violence at home. But knowing, at least for now, there's no chance of asking for asylum, he's not sure if he'll try again.
"What made me decide to go home was that they were taking too much money from us, to cross and to throw us in that big desert, the mountains," he said. "I didn't want to suffer anymore."