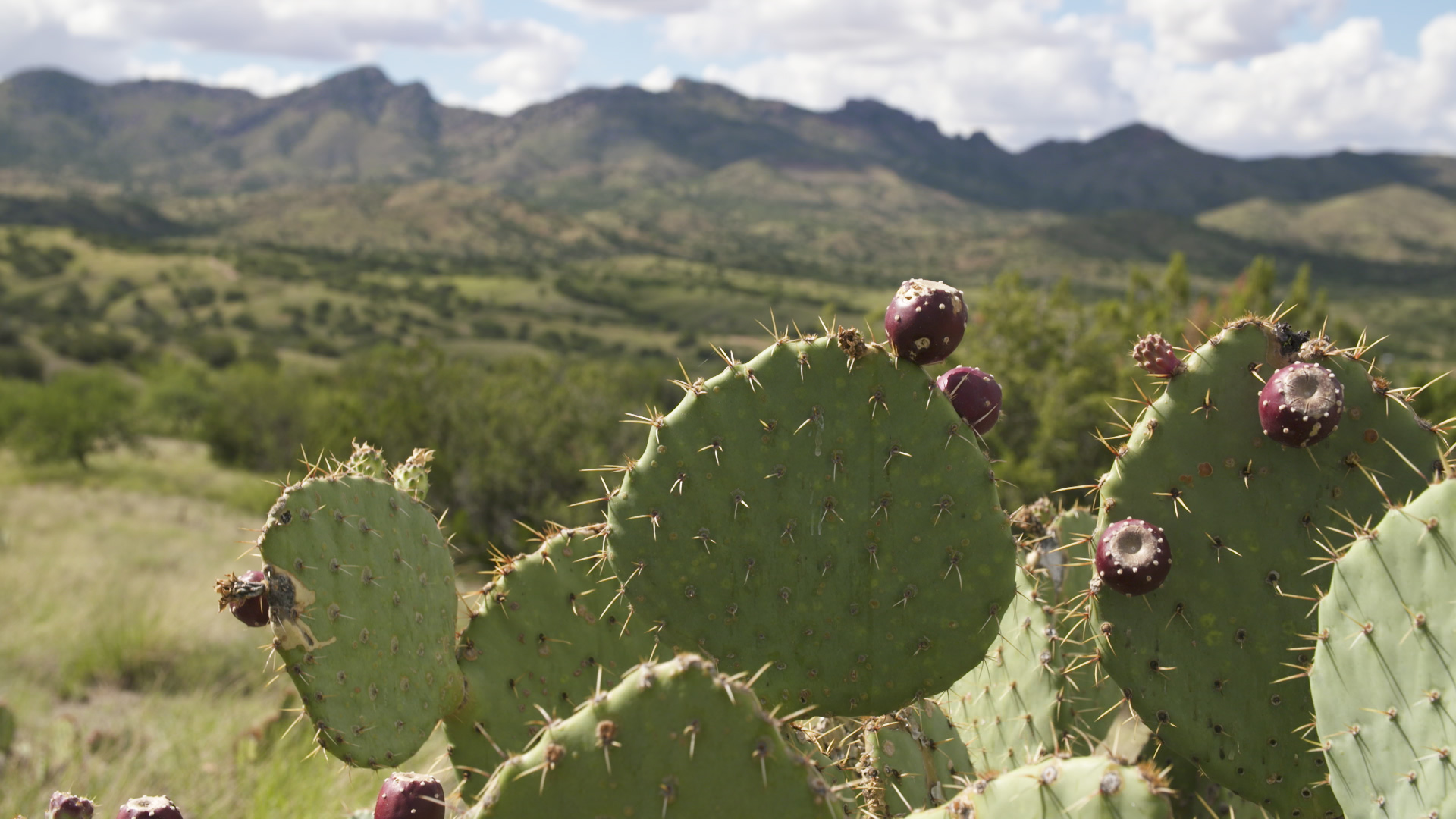 The proposed site of the Rosemont Copper Mine.
AZPM
The U.S. Army Corps of Engineers is thinking of relinquishing its authority over the Rosemont Mine and it recently rescinded an offer to include tribes before making its final decision.
If the U.S. Army Corps of Engineers does relinquish its authority on the proposed Rosemont Mine, the need for the Clean Water Act permit and its protections to the local watershed will no longer apply It could herald the nearby Tucson mine's development.
Stu Gillespie, the lawyer representing the Tohono O'odham Nation, and Pascua Yaqui and Hopi tribes, said without the legal requirements embedded in the Clean Water Act, mine construction would destroy more burial sites, cultural resources, historical villages and the watershed in the area.
He said in early January when the corps rescinded its offer to consult with the tribes, it said there's no need to consult with any tribe in the application of the Clean Water Act, if the matter doesn't impact them.
"To say that that's not an impact to tribes, I hardly have any words to express how untrue that is," Gillespie said. "It appears to be a part of a last-minute attempt by the Trump administration to race forward and revoke jurisdiction over this site."
As of Wednesday afternoon, he said he didn't know if the corps relinquished its authority or not.
He said it looked like that is what the corps plans to do, which he said gives Rosemont a "free pass."
"If this jurisdictional determination has already been revoked, we'll have to deal with that as well. It's all these kind of midnight decisions the outgoing Trump administration tried to put in place. They're unlawful, and they just create a headache. They're an affront to tribal sovereignty."
Gillespie said he expects the Biden administration will reverse the tribal-consultation policy.
According to the Arizona Daily Star, a hearing for an appeal to a July 2019 U.S. District Court ruling that stopped construction of the massive mine is scheduled for Feb. 1.