Saguaro National Park this week discontinued the sale of disposable bottled water or soda through vending machines at its east and west units.
The park is committed to recycling plastic and aluminum, saving more than 61,000 pounds of recyclable waste from landfills in 2010 alone, officials say.
Transporting disposable bottles to be recycled also costs money, time and gasoline. The park could eliminate up to 40 percent of what is currently recycled, which is about 15 percent of the park's total waste stream, Saguaro officials say.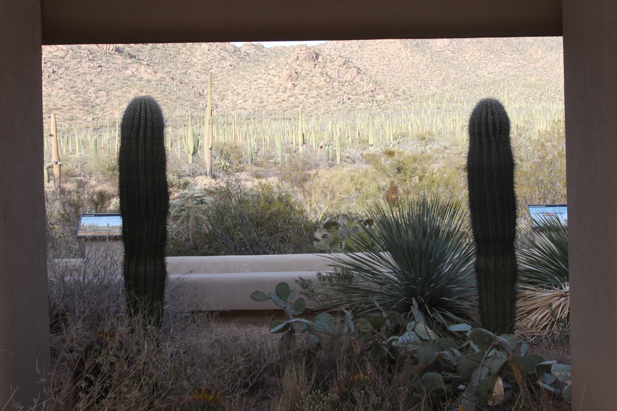 PHOTO: Mark Duggan
An interpretive exhibit overlooks a saguaro forest at Saguaro National Park's west unit visitor's center.
The park conducted an analysis of the potential impacts of eliminating the sale of disposable bottled water and soda. It determined that the more sustainable solution is to provide new water bottle filling stations for visitors to refill their own reusable containers.
Grand Canyon National Park recently banned water bottle sales as well.
(The Associated Press contributed to this story)