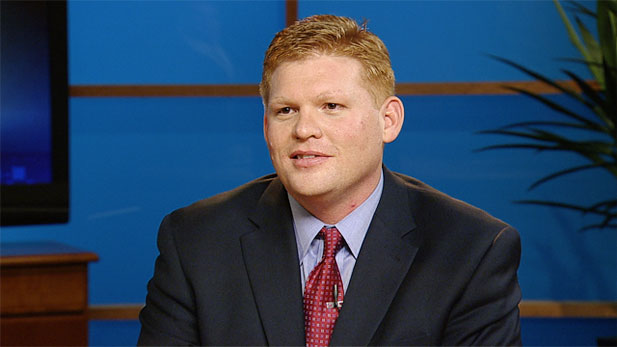 Republican Candidate Wil Cardon explains why he is running for Arizona's open U.S. Senate seat. (PHOTO: AZPM)
Wil Cardon is a fifth generation Arizonan and he wants to be the next Republican to represent the state in the U.S. Senate.
Cardon is facing a GOP primary against Rep. Jeff Flake, who is regarded by most as the front runner.
Cardon isn't backing down. He lent his campaign more than $1 million and already has two TV advertisements running.
Cardon says he is a businessman first, and that is why he should go to Washington. He says that as an outsider who has worked in the private sector, he knows how to create jobs.

The economy and jobs are the No. 1 issues facing voters this campaign season, Cardon says.