The Tucson area's Regional Transportation Authority should ask voters if they want to fix existing roads by reallocating money now intended for new road construction, Tucson City Council member Steve Kozachik says.
Kozachik, a Republican, says in an Arizona Illustrated interview that road reconstruction is what the region needs now, not a mere fix for potholes, something many residents have complained about.
"One of the issues that I've been pushing is this is way beyond potholes any more," Kozachik says. "This is road reconstruction. Three, four, five years ago, we were talking about potholes. Now we've got a significant issue with respect to just rebuilding the roads, rebuilding the infrastructure."
He says voters can tell government to reallocate up to $208 million in revenues that has been assigned by voters to two major road projects, widening of Kolb Road on the east side and Broadway just east of downtown.
The Kolb project is already way over budget and hasn't gotten to construction yet, Kozachik says. The need for the Broadway widening should be reconsidered because other needs are greater, he says.
The RTA can ask voters to consider reallocating the money, creating a source for road rebuilding without raising taxes, Kozachik said. Additionally, the election could be tagged onto the special election in June for Congressional District 8 or done with the August primary or the November general election, so a special, expensive election wouldn't be needed.
He points out that the RTA has $42 million allocated for the $71 million Broadway project, but Pima County's promised $29 million share won't be available until at least 2016 if it finds bonding capacity.
"It's a project we can't afford, we don't need and we don't want. And yet the RTA's mantra is the voters approved these things, and we just have to go straightforward without taking a second thought," Kozachik says.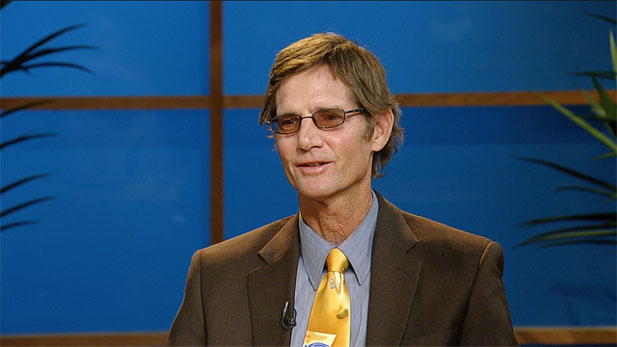 PHOTO: AZPM
Tucson City Councilman Steve Kozachik talks about his proposal for fixing the city's streets.