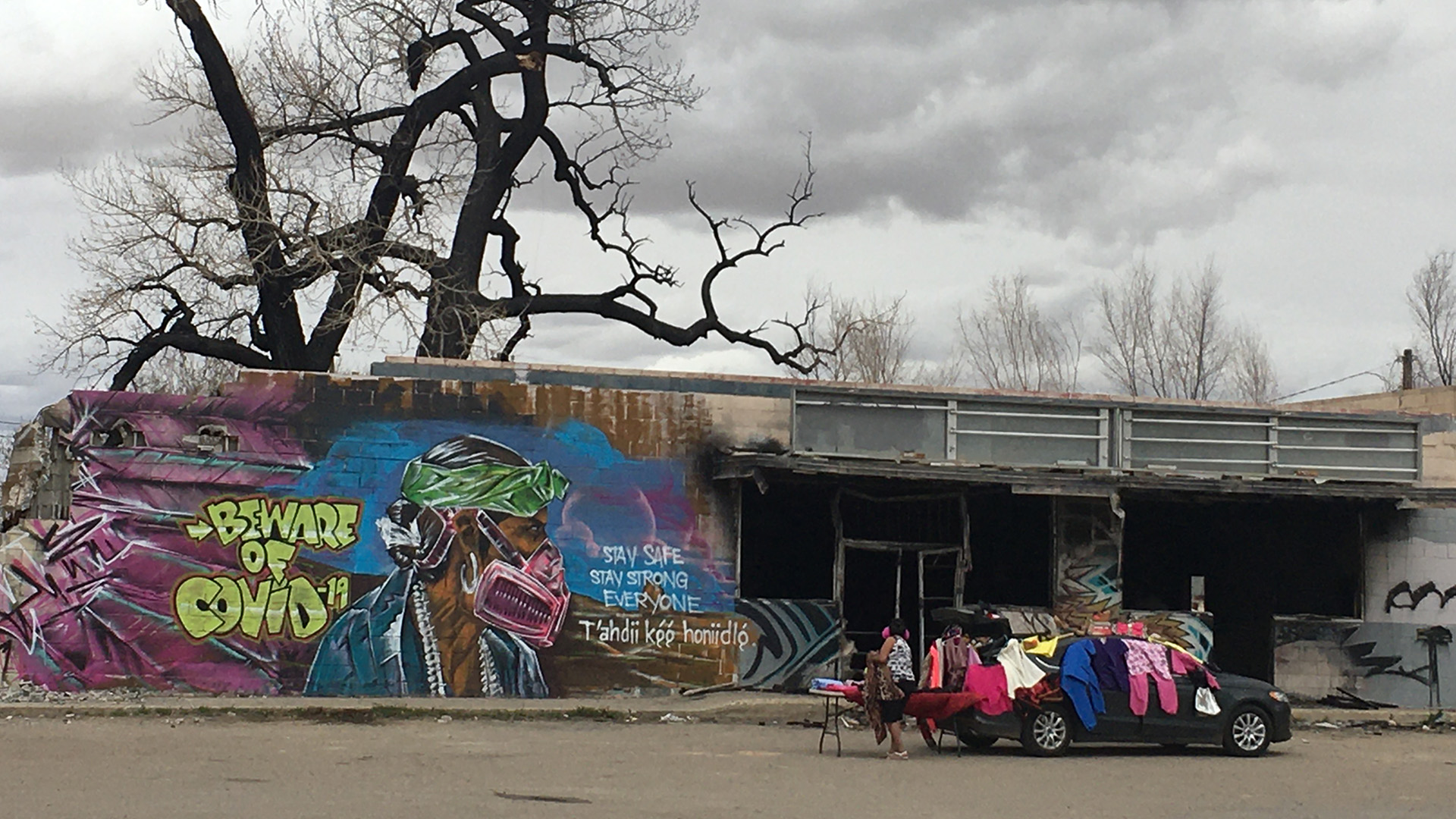 Mural on the side of building in Shiprock, New Mexico, in the Nation Nation March 22, 2020.
Emma Gibson/AZPM
The Navajo Nation announced Tuesday it recorded a case of the COVID-19 variant first identified in California — the B.1.429 variant.
COVID-19 cases are low compared to this winter which peaked at daily count in November of 401, but Navajo Nation President Jonathan Nez is warning of a possible uptick in cases.
Nez said in a press release that the variant is highly infectious and has been identified in the states surrounding the tribal nation, but he said contact tracers in the Navajo Nation didn't find other cases of this variant.
"We're going to stay in orange level. Even though the numbers are low and we're in yellow, we're going to take slow steps — being very cautious here in reopening," Nez said in a virtual town hall Tuesday when discussing the tribe's reopening restrictions.
The nation is currently under a stay-at-home order, but Nez emphasized businesses will still be open.
Last week, the nation announced it identified the variant first found in the United Kingdom. Nez said the person had already had two doses of a COVID-19 vaccine and did not need to be hospitalized, besides an initial evaluation.
Across the tribe, 218,192 COVID-19 vaccines have been administered with 88,513 people fully vaccinated, as of Thursday. He encouraged people during the virtual town hall to ask their family members to get vaccinated.
"Some of our family members are saying, 'Well, I'll wait.' Even our men, they may have said, 'Well, I'm tough.' No, the choice is yours but we're encouraging you to get these vaccines," Nez said. "Please, Navajo people."