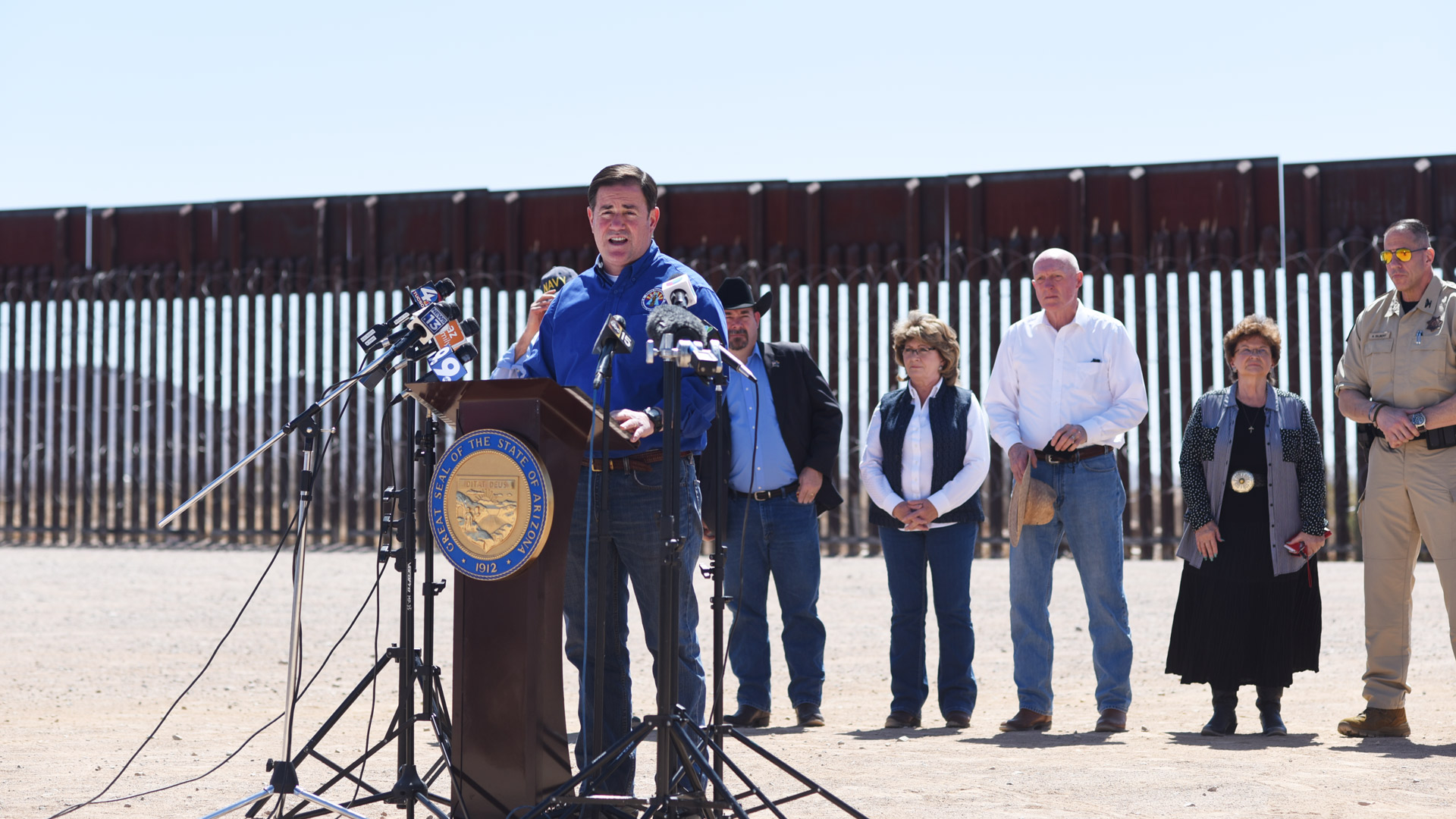 Governor Doug Ducey addresses members of the media in front of a portion of border wall near the Douglas Municipal Airport on March 19, 2021.
Alisa Reznick/AZPM
Governor Doug Ducey is continuing to criticize the White House over border policy.
During a Thursday news conference, Ducey said he is willing to act on the border without federal backing.
"We're working with ranchers and border sheriffs and leaders at the county level. We also have a phone call into the White House. I plan to talk with the President about what their next steps will be but the National Guard will be part of this solution and we will have action taken," Ducey said.
The governor said he will direct the Arizona National Guard to support the U.S. Border Patrol and Immigration and Customs Enforcement. He also said if he is willing to have the state pay for that duty if the federal government will not chip in.
The governor can call out the National Guard but without federal support, or having the guard put under federal jurisdiction, the state must pay for the assignment.