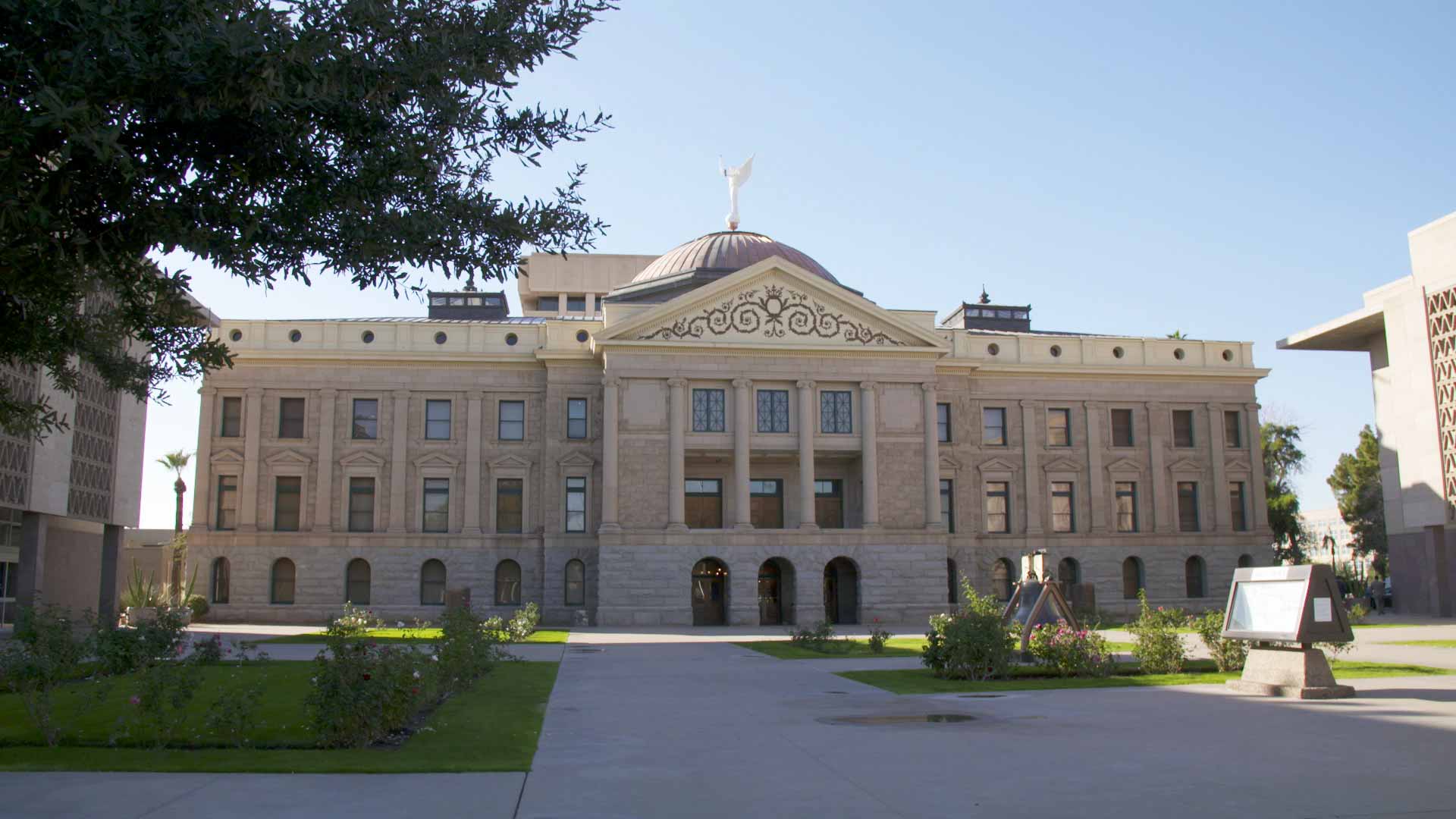 The Arizona Capitol Museum building at the State Capitol in Phoenix.
AZPM Staff
Harm reduction advocates have been pushing for years for the legalization of sites that exchange used intravenous drugs needles for clean ones, and Monday Gov. Doug Ducey signed a bill into law that did just that.
Haley Coles, the co-founder and Executive Director of Sonoran Prevention Works, said they've been introducing this legislation in Arizona for the last four years. Sonoran Prevention Works is an organization that tries to educate and advocate for the health of those who use drugs. She said sterile needle exchange sites first appeared during the HIV crisis and came to Arizona in the 1900s. Since then some people have incorrectly argued the programs enable drug use. She said they actually don't increase drug use, they decrease it.
"A person is going to use a syringe whether or not it's sterile, whether or not it's sharp, and the syringe service program really makes the difference between whether somebody is going to contract HIV or Hepatitis C or they'll stay safe," Coles said.
She said it allows them to "meet people where they're at" and introduce participants to available mental and physical health resources.
"Rather than force people to find a used syringe wherever they can and potentially become very ill, we are going to give them a sterile syringe and build that relationship," Coles said.
By using clean needles, she said participants reduce the chances of contracting HIV or Hepatitis C, and beyond saving a person from getting sick, a clean needle costs much less, at about 7 cents, while the cost of a lifetime of HIV treatment can reach over a $500,000.
The Pima County Health Department and the Southern Arizona AIDS Foundation currently have exchange programs in the county, but until now state law did not explicitly allow them.
Because these problems weren't explicitly legal, Coles said they've mostly been run by volunteers while many health care workers, like doctors, counselors or social workers, avoided the sites to protect their licenses.
"Everyday life is not going to change for anybody, really. It's not going to change for neighbors who are located around these programs," Coles said. "It's really just going to increase safety for people who inject drugs"
These sites are not the same as supervised consumption sites, places where someone can inject drugs in a safe and monitored environment, but Coles said she supports them as a way to reduce the risks involved in drug use.
"A person is going to get high whether they have a safe place to do it or not, and unfortunately what we end up seeing is people injecting drugs in alleys, in neighborhoods, in public places that are not safe for them," said Coles.
A bill that legalized fentanyl test strips also passed into law this month.