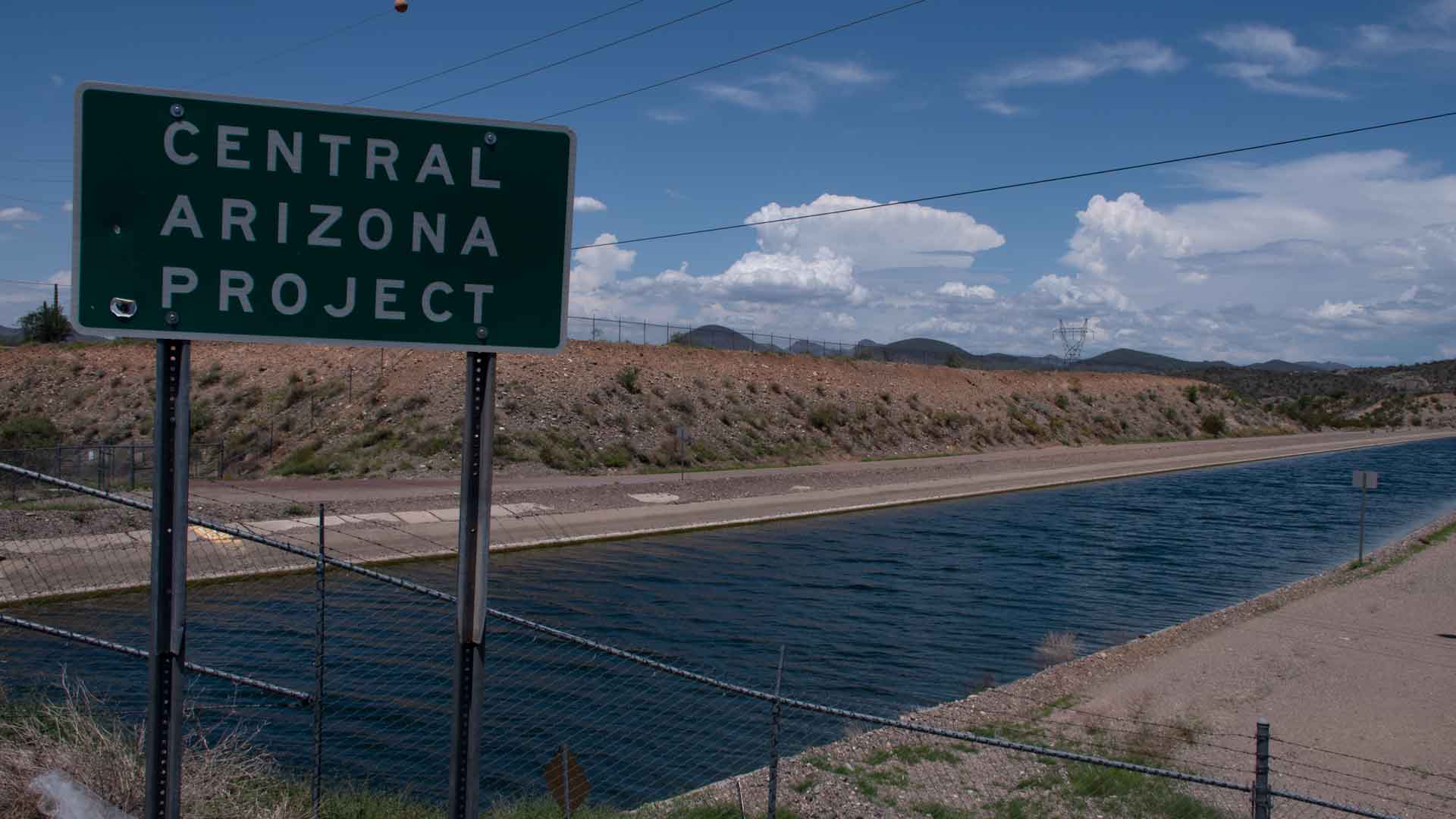 The Central Arizona Project moves water from the Colorado River to southern Arizona. July 2021
Christopher Conover/AZPM
Federal officials formally declared a water shortage on the Colorado River on Monday, signaling coming cuts to Arizona's water supplies.
The long-anticipated announcement comes as water levels in the river's major reservoirs have tumbled to their lowest levels over the course of a prolonged drought.
Arizona will lose 18% of its share of Colorado River water next year.
Cuts in Arizona will fall largely on agricultural water users in the central part of the state.
"Farmers in the three central counties -- Pima, Maricopa and Pinal -- will be losing substantial portions of their surface water," said Tom Buschatzke, director of the Arizona Department of Water Resources.
Nevada and Mexico will also see their shares of Colorado River water cut in the coming year under the Level 1 shortage declared Monday.
Assistant Interior Secretary Tanya Trujillo warned of continuing trends that prompted the cuts in the first place.
"We are seeing the effects of climate change in the Colorado River basin through extended drought, extreme temperatures, expansive wildfires and in some places flooding and landslides. And now is the time to take action to respond to that," she said during a call with reporters. "The basin is experiencing its 22nd year of drought and earlier this summer, the reservoirs hit their lowest levels since they were originally filled."
This round of cuts will not hit Tucson Water customers.
"Tucson Water has been planning for a shortage declaration on the Colorado River for several years now. What that means to us this year is really not much," said interim water director John Kmiec.
The city would not face a cut in its supplies until a Level 3 shortage.
Even then, Kmiec said that would only keep the city from storing as much excess water as it currently banks.
"So, we'll just be able to store a little less but we'll still be able to meet all the current demands," he said.