Listen to the interview:
Dr. Timothy Beers is the Director of Kitt Peak National Observatory and Associate Director of the National Optical Astronomy Observatory. A graduate Purdue and Harvard, Beers worked for years in the astronomy department at Michigan State University. Beers talks with reporter Mark Duggan about Kitt Peak's public viewing programs, the proposed BigBOSS mapping project for the Mayall 4.0-meter telescope on Kitt Peak, and the challenges of operating a major observatory in a time of decreased budgets.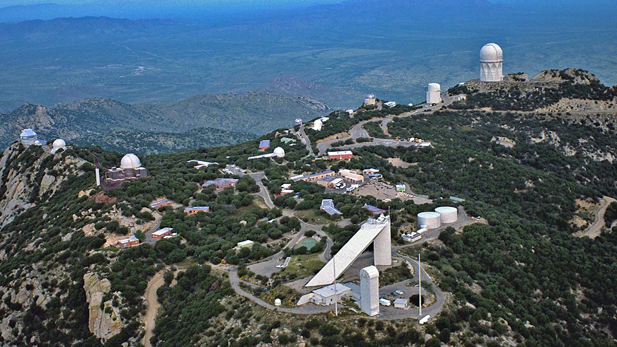 Kitt Peak National Observatory (PHOTO: KPNO/NOAO)
Visit the Collecting Light website for more stories, interviews, resources and images.