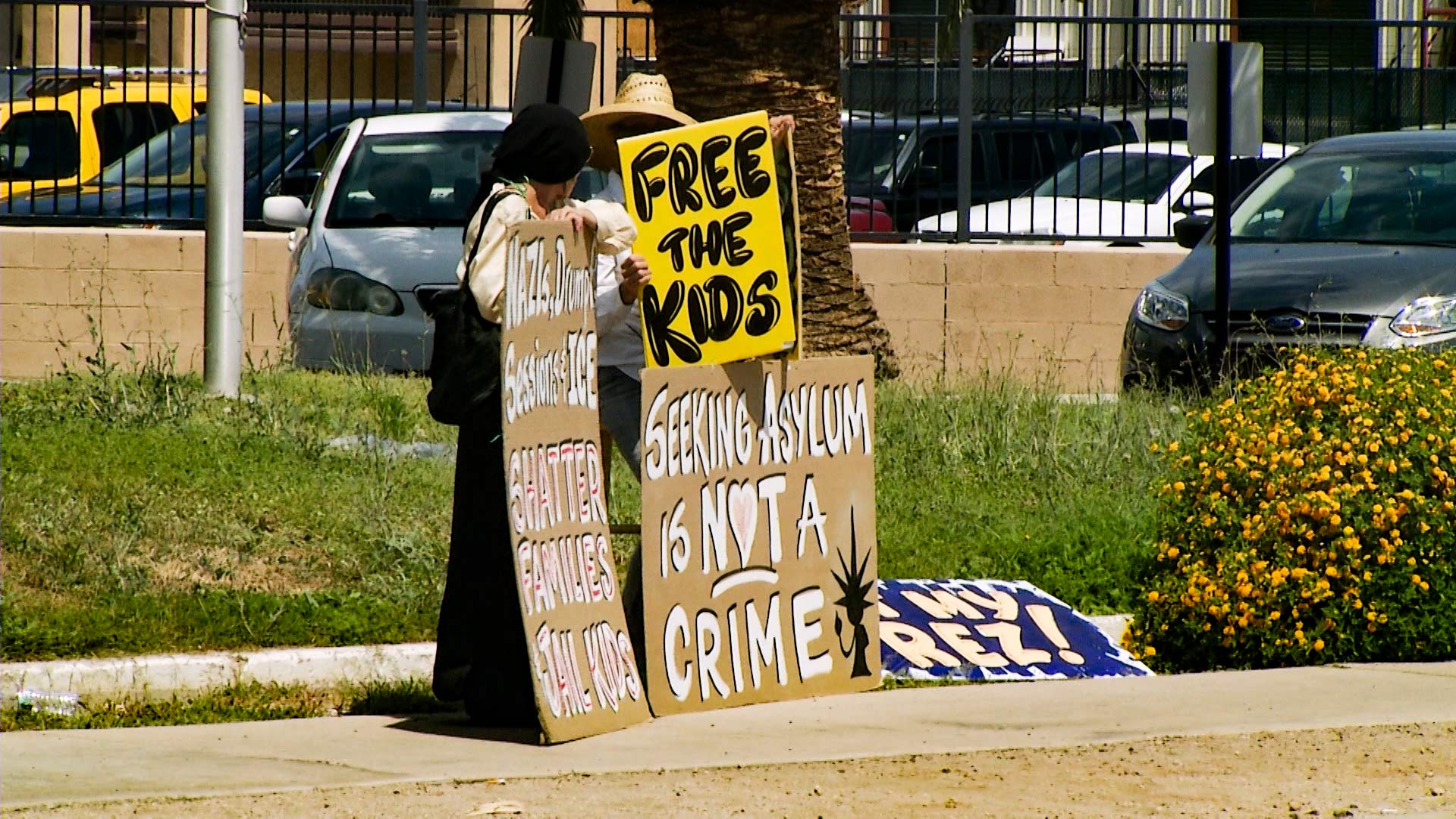 Demonstrators protest the separation if immigrant children from their parents during the visit of First Lady Melania Trump to Tucson, June 28, 2018.
AZPM
The Biden administration has pulled out of talks with migrant families separated at the border under the Trump administration's zero-tolerance policy.
Under zero tolerance, migrants and asylum seekers could be criminally prosecuted and be sent to separate facilities from their children.
More than 5,000 children were separated during the policy's year-long run. The Biden administration says many have still not been reunited and a few hundred children have not been found yet, at all.
Aid and rights groups say families face long-term trauma, and the policy was tantamount to abuse. Lawyers who filed suit for some of those who have been reunited have been in talks for months with the administration, trying to reach a settlement amount for damages, which at one point had reached as much as $450,000.
The ACLU, one of the groups representing families, told media the talks were ended with no explanation.

Fronteras Desk
is a
KJZZ
project covering important stories in an expanse stretching from Northern Arizona deep into northwestern Mexico.