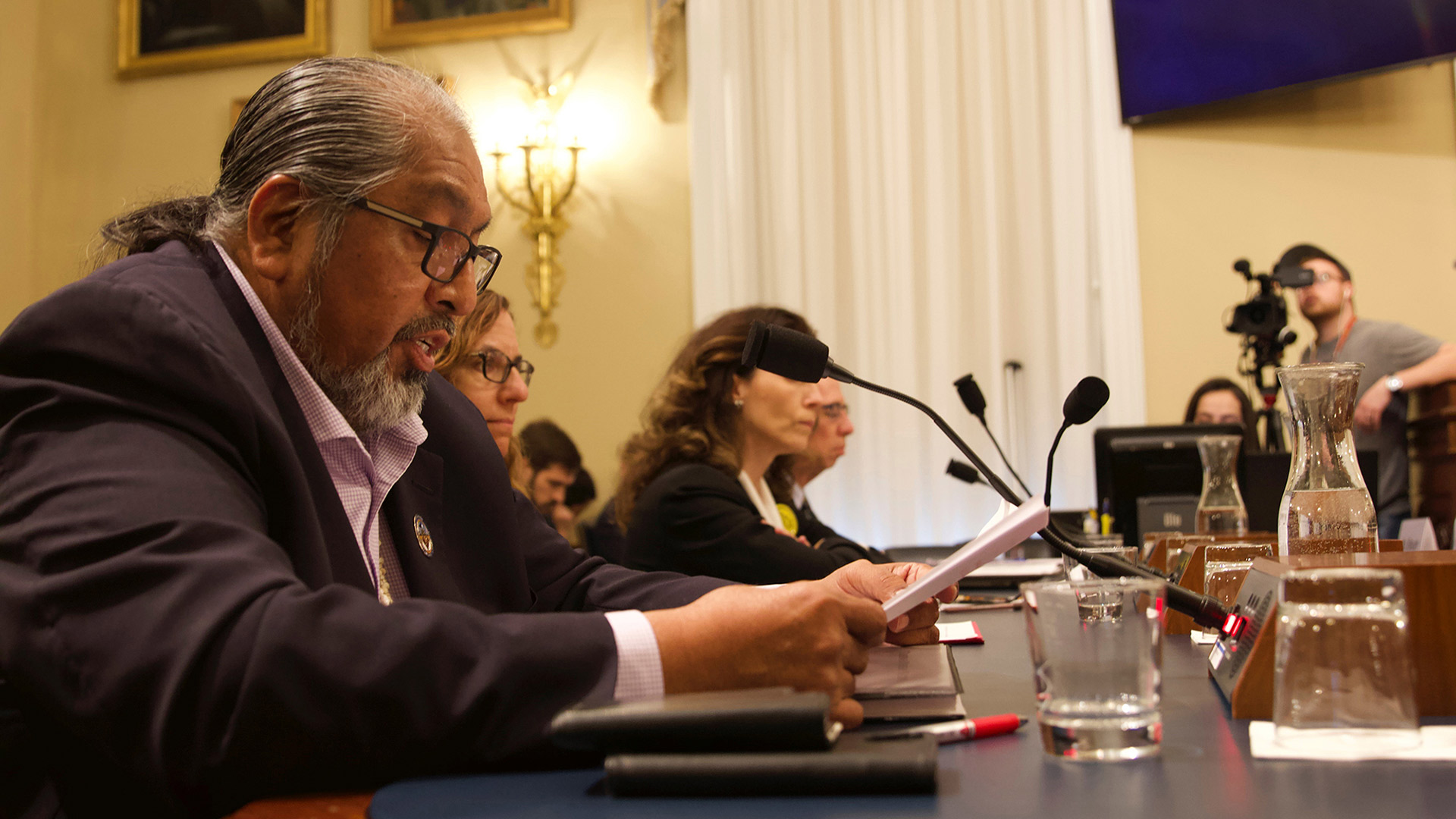 Tohono O'odham Chairman Ned Norris Jr. during congressional testimony in February 2020.
File photo by Jessica Myers/Cronkite News
While COVID-19 cases are booming throughout Southern Arizona, the Tohono O'odham Nation announced Wednesday its top executive leader tested positive for the highly infectious disease.
A press release from the Tohono O'odham Nation says Chairman Ned Norris Jr. has received three COVID-19 vaccine doses and will continue to serve as chairman as he isolates for the next 5-10 days.
"This virus is real and no one is immune from it," said Chairman Norris in a Facebook message. "I'm optimistic that because I have been fully vaccinated and received a booster on December 8th that my symptoms will be minimal as well."
He impressed on the tribe's membership to get vaccinated, and to keep washing their hands, wearing masks and avoiding gatherings.
The last COVID-19 update from Tohono O'odham Nation Health Care was Dec. 29, and it reported high transmission with 16.9% of tests coming back positive
The number of deaths since the start of the pandemic was 90 among tribal and non-tribal community members, at that time, and 57% of the population living within the Tohono O'odham Nation were fully vaccinated, as of Dec. 22.