Satellite image of Tonga eruption January 14, 2022
NOAA
A 6.2 magnitude earthquake hit the Pacific island nation of Tonga on Thursday. That's where a volcano erupted almost two weeks ago.

University of Arizona geologist Jay Quade has been gathering information about the volcanic event January 15. He says the strength of the blast caught many researchers off guard.
"It took everybody by surprise, but luckily they had been closely monitoring it so they were able to watch the thing while it unfolded," said Quade. "The area's been erupting since 2015. What was so surprising was the size of it."
Scientists estimate the eruption was among the biggest ever recorded. It triggered a tsunami across the Pacific Ocean that affected areas as far apart as China and Peru.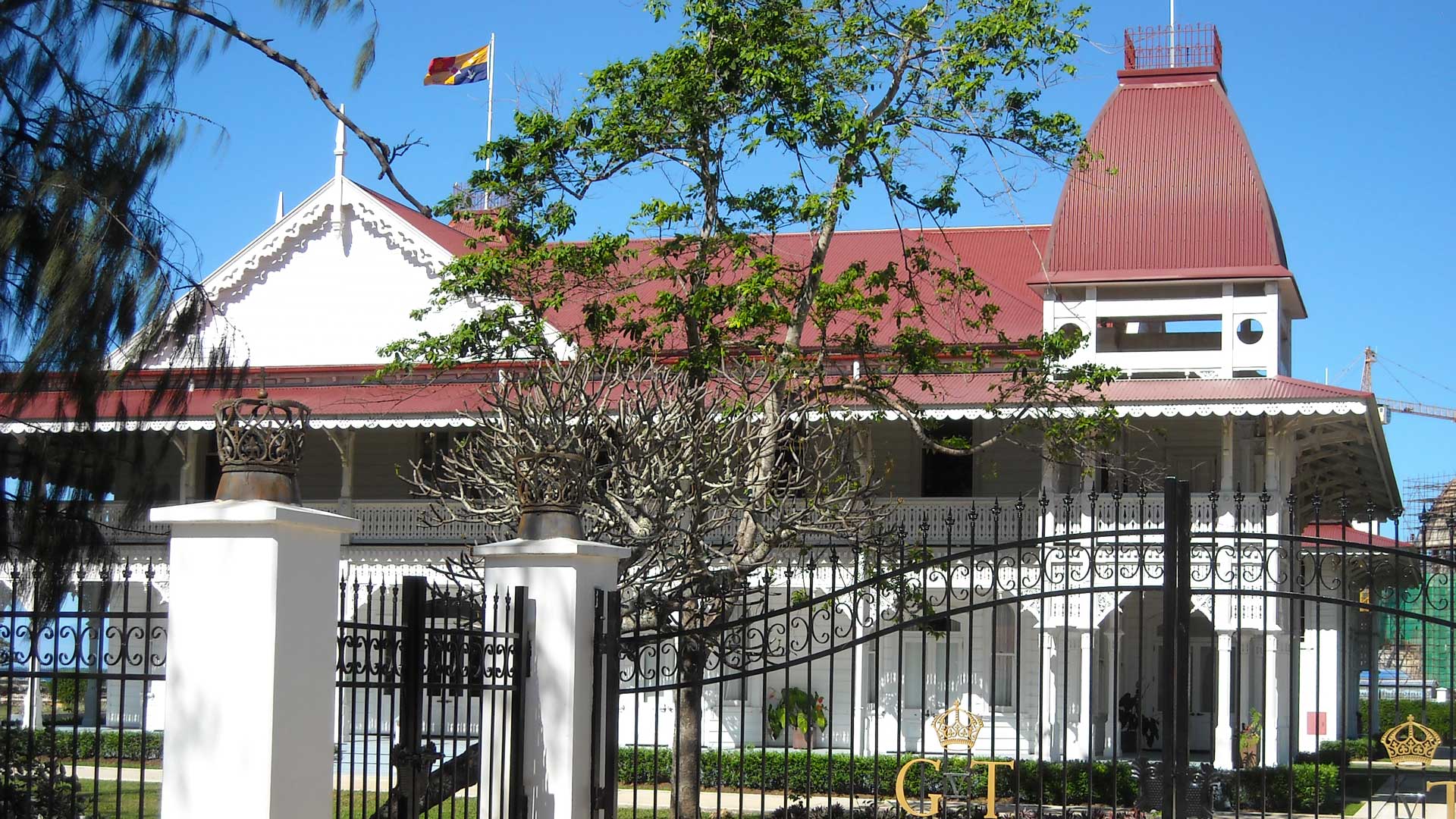 The Royal Palace of Tonga in Nuku'alofa on the island of Tongatapu. August 2016.
Christopher Conover/AZPM