Featured on the February 10, 2022 edition of ARIZONA SPOTLIGHT with host Mark McLemore:
Where were you when you first heard the hip hop duo Outkast? Find out why the answer is important to Dr. Regina N. Bradley, an author and educator who has chronicled the importance of hip hop's cultural influence, particularly in the American South. Adiba Nelson talks with Dr. Bradley in advance of her presentation at the UA Poetry Center, presented by the University of Arizona College of Humanities.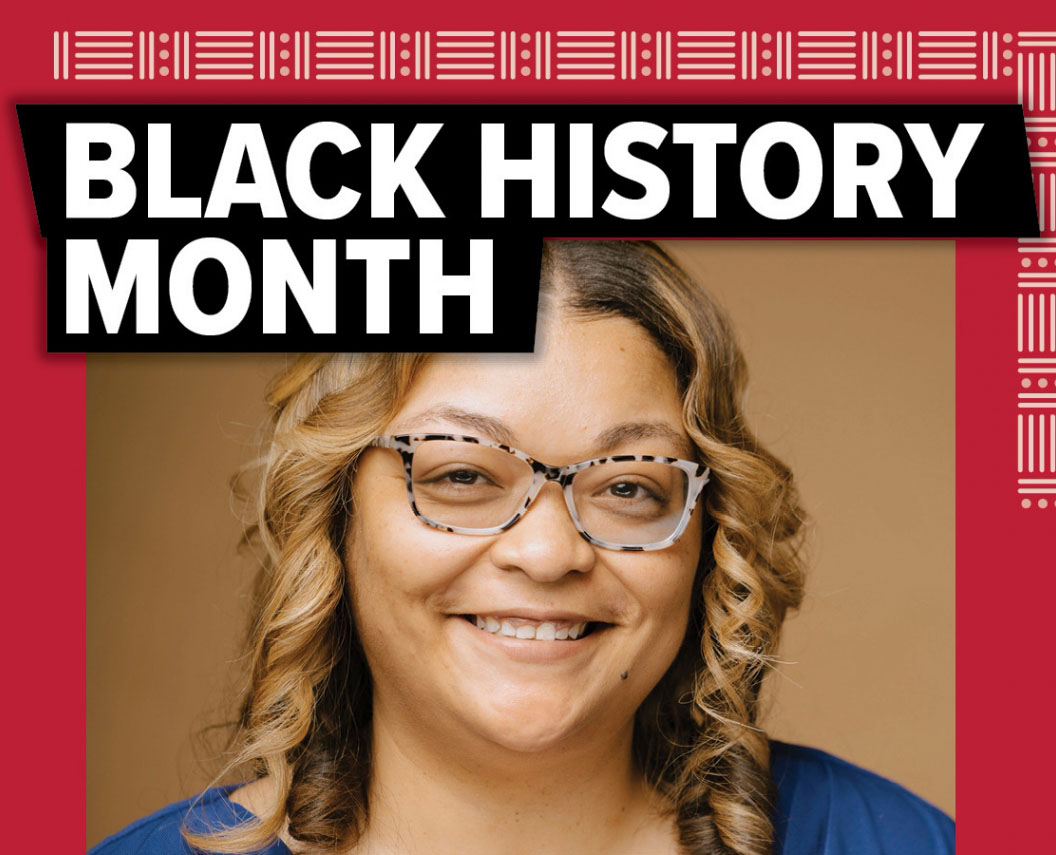 Dr. Regina Bradley, assistant professor of English and African Diaspora studies at Kennesaw State University.
Dr. Regina Bradley, assistant professor of English and African Diaspora studies at Kennesaw State University, will talk about her forthcoming book, Sitting on Zora's Porch: Notes from a Black Girl in the Hip Hop South on Tuesday, February 15 at 6:00pm at the UA Poetry Center, presented by the UA College of Humanities, and will be available via live stream.
"The Mountaintop Ain't Flat" / Regina Bradley / TEDx Savannah
Unlock the "dream logic" of a city, as poet Mathias Svalina guides a group of around 50 people to key locations in downtown Tucson and the barrio, and describes events that probably never happened, except within his own surrealist interpretations. This feature was produced by Andrew Brown for Arizona Illustrated on PBS 6.
"Dream History Tour", from Arizona Illustrated.
And - from 1980 to 1991, the premiere showcase for underground comics art in the United States was a magazine called Raw, edited by partners Art Spiegleman and Françoise Mouly. It offered the finest in sequential art from around the world, much of it biographical in nature. Art Speigleman began to serialize the painful complexities of his own parent's story of survival during the Holocaust, as told to him by his father, through a tiny dribble that over the years had leaked through the tremendous dam of emotions inside him.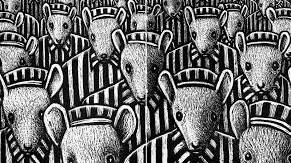 An image from Art Spiegelman's Pulitzer Prize-winning graphic novel "Maus".
The illustrated book that emerged was called Maus: A Survivor's Tale. and it caught the world's attention. So far, the only graphic novel to earn a Pulitzer award, Maus was a way of depicting the reality of the Holocaust by making it utterly surreal. The book is perhaps second only to The Diary of Anne Frank in its ability to open the eyes of younger readers to history.
Last month, a decision by the McMinn County school board in Tennessee has led to Maus being banned from school libraries, citing language and a nude depiction of a female character – that I will remind you is drawn as a cartoon mouse - as the reasons for its removal.
Clinical therapist Sharon Glassberg, 59, who works with Holocaust survivors at the Jewish Family and Children's Services of Southern Arizona, disagrees with the criteria used in the school board's decision to ban Maus.
"They cited two examples to make their case to make the book banned. One was the use of profanity and the other was the depiction of a naked woman," Glassberg said. "It was the excuse to say that, 'we don't need to teach our children about the Holocaust.'"
Matt Spotnitz, 27, a Ph.D. student in Physics at the University of Arizona, shares Glassberg's disapproval in the McMinn County school board's decision.
"I think it's disappointing that people in charge of educating children would take a rather narrow view of what their education consists of," Spotnitz, who read both volumes of Maus in high school and, then again, in college, said. "I think it's important for children to be educated on the full range of the human experience and to be aware of the horrors that humanity can inflict on each other."
Rafi Chesler, 28, who is also a UA Ph.D. student also weighed in on the controversy over the graphic novel.
"I hope that there is a bigger conversation around why this may have happened and that somehow some good comes of it eventually," Chesler said, "Perhaps, it's not the most surprising thing, but certainly a very negative thing, and maybe we can all learn from this, somehow."
Max Ellentuck, 39, who currently works as a chef for the Tucson Hebrew Academy, taught Maus to eighth graders in his former role as a Hebrew School teacher. Ellentuck believes that Spiegelman's graphic novel, which portrays Jewish characters as mice, Germans and Nazis as cats and Polish people as pigs, can work as a tool to help connect young people with Holocaust education.
"Spiegelman's father is on a train and he has to pretend to be not Jewish, pretend to be just a regular Polish soldier, so Spiegelman draws him with a pig mask over his mouse face," Ellentuck said. "So, I talked to the kids, and I'm like, 'O.K., which mask do you wear?'"

Glassberg, whose former role as an administrator at the Jewish Federation of Southern Arizona involved bringing Holocaust survivors to classrooms, recommends incorporating the lived experience of Jewish elders with written testimonies like Maus.
"I have only experienced students who have had an amazingly moving and positive reaction," Glassberg said. "When a Holocaust survivor tells them, 'There's no room for hate. If you are with somebody who is bullying somebody else, or is stating something negative about somebody's culture, or skin color, or hair color, then you move as far away from that person as you can.' And that's the lesson that the survivors want to impart to the students."
(Story written for Arizona Spotlight by Ittai Sopher.)