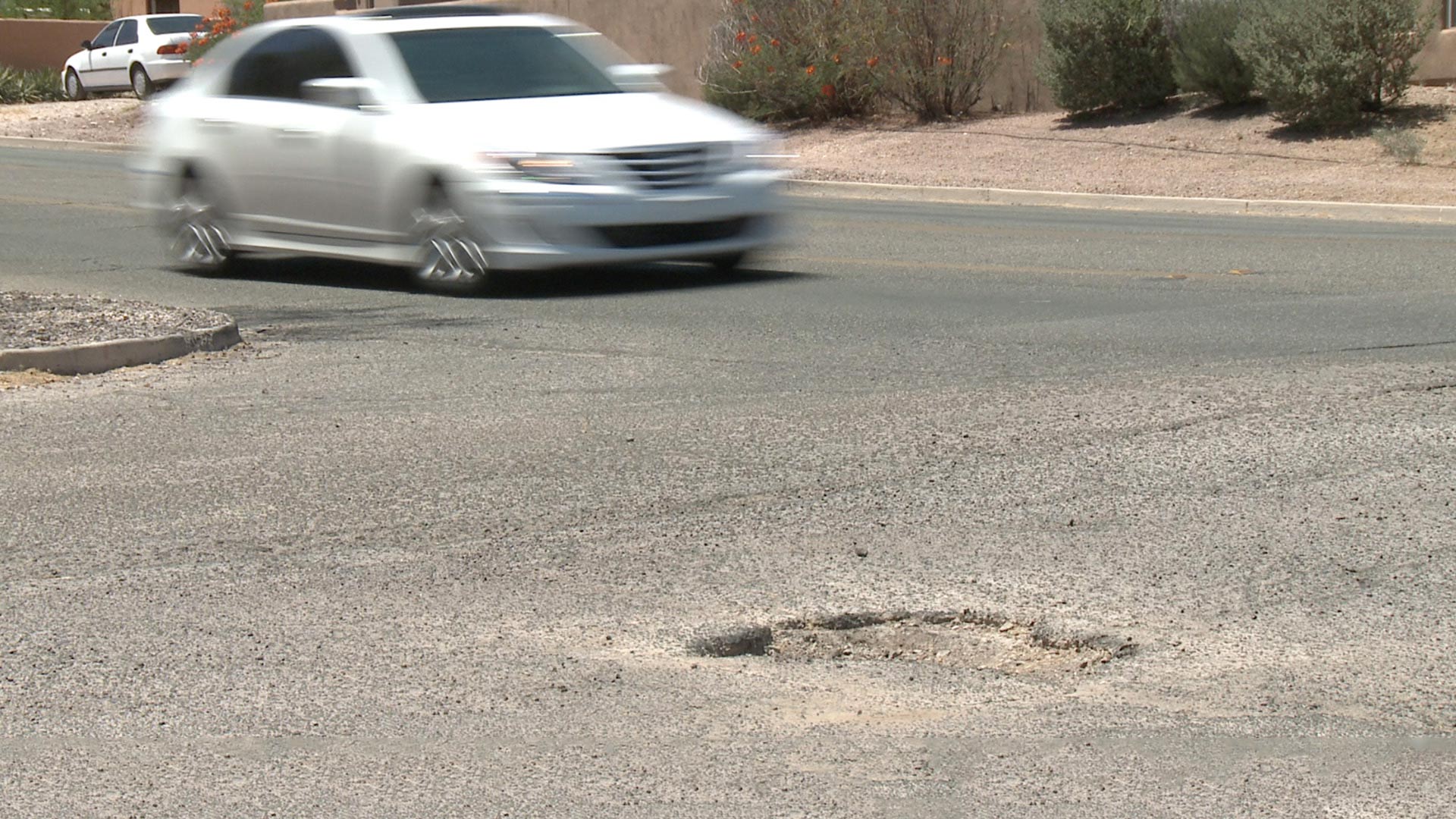 A car travels near a pothole on a Tucson-area street.
Tucson residents are being asked to submit arguments for or against a measure that uses sales tax revenue to invest in road repair projects across the city.
Proposition 411 uses revenue from a temporary, half-cent sales tax to improve roadways and other infrastructure in Tucson. It was approved by voters in 2017 and expires this year. If passed again, it would remain in place for another decade.
Earlier this month, Tucson City Council and Mayor Regina Romero voted to put the initiative back on the ballot for the election May 17. They say if it's approved, the funds will be used to repair, resurface or otherwise improve every local neighborhood street.
Members of the public are being asked to submit their thoughts on the initiative to the city by Wednesday. Arguments for and against the measure will appear on an election pamphlet mailed to voters.

Fronteras Desk
is a
KJZZ
project covering important stories in an expanse stretching from Northern Arizona deep into northwestern Mexico.