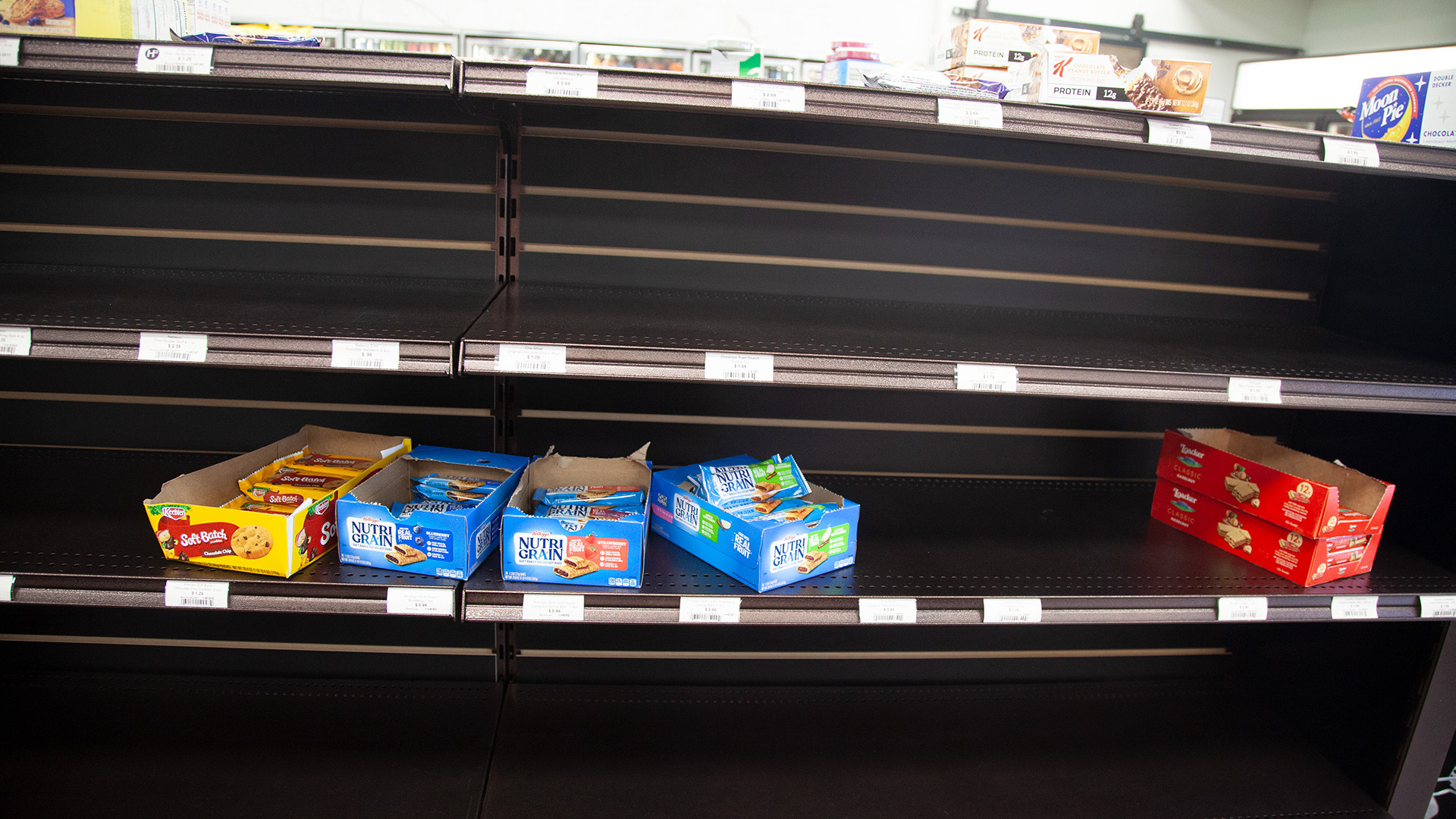 Sparse shelves at the University of Arizona's Arizona Market Nov. 17, 2021.
Samantha Larned/AZPM
University of Arizona researchers are narrowing down the search for what causes us to feel hungry.
UA neuroscientist Haijiang Cai says previous research identified a hormone connected to feelings of hunger and satiation, or "fullness."
Now he's looking at the neural circuitry in the amygdala, the part of the brain that also controls fear, pain, and other strong emotions.
"These neurons might be the intersection between the eating circuits and the emotion circuits," said Cai.
Confirming the location and the method the brain uses to judge how full your stomach feels could help scientists better target drugs to treat eating disorders or weight management.
The research is scheduled to be published in the journal Molecular Metabolism this spring.