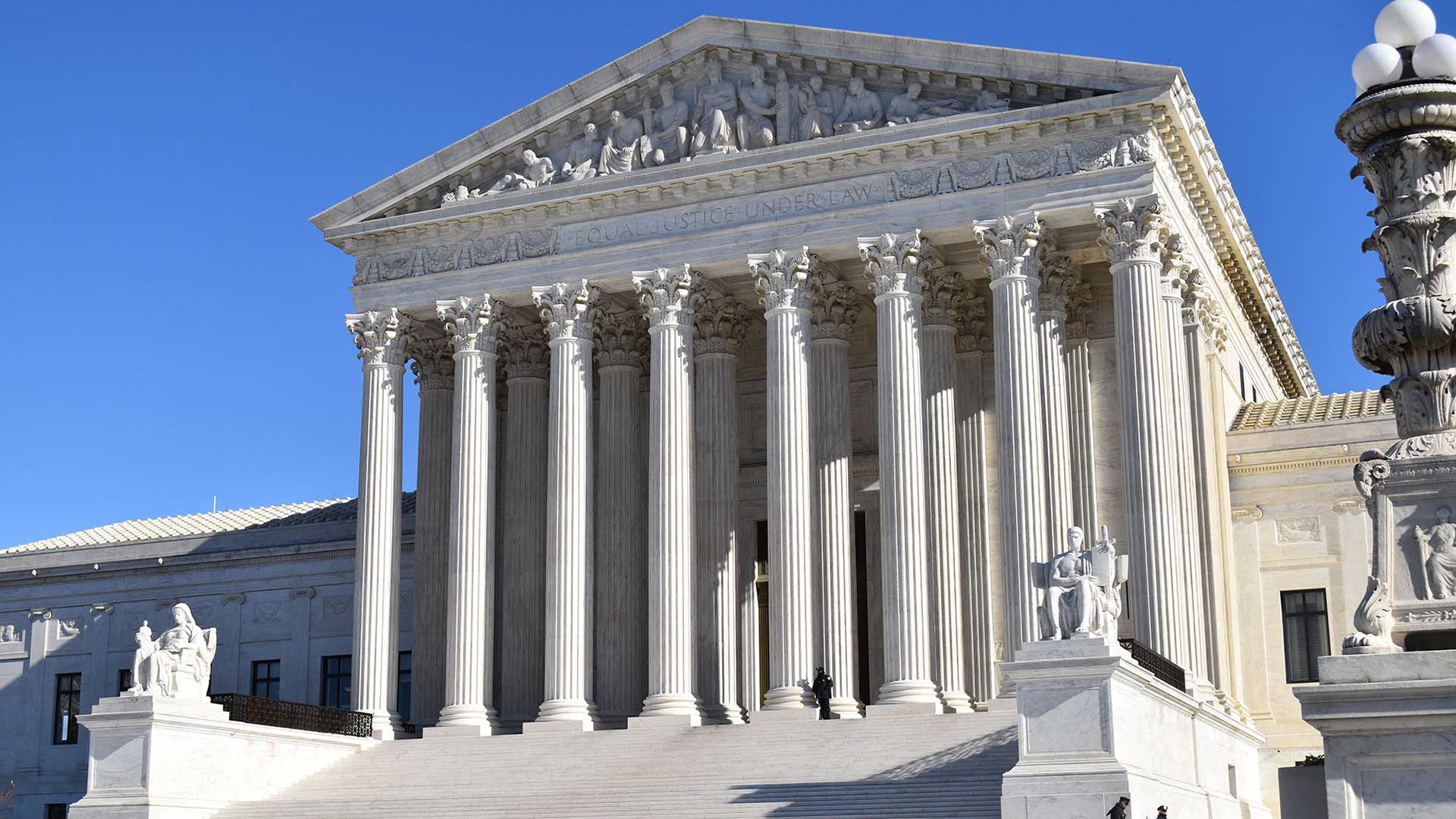 U.S. Supreme Court
Vandana Ravikumar/Cronkite News
Arizona Attorney General Mark Brnovich argued in front of the U.S. Supreme Court on Wednesday morning that the state should have the right to defend a Trump-era immigration rule in court even though the Biden administration has walked away from the defense.
The rule in question required immigrants to prove they had enough money that they would not end up using social services.
The Biden Administration is not defending the rule in court but Arizona, and other states, want to take over the defense.
Justice Clarence Thomas questioned why Brnovich was appealing to the Supreme Court.
"The new administration often changes its position in cases, so what's different from this case in which the administration declines to appeal an adverse ruling?" Thomas asked.
Justice Sonya Sotomayor told Brnovich the Supreme Court was not the right venue.
"If it's an evasion of notice and comment, you bring an APA (Administrative Procedures Act) suit — it's a violation of the APA, that's the proper remedy," Sotomayor said.
During the Trump administration, the justices used violations of the Administrative Procedures Acts as reasoning for not allowing the White House to get rid of DACA.
Brnovich told the court that Arizona, and the other states, do have the right to defend the law and should not have to go the APA route.
"By its very nature, immigration doesn't and this court has recognized that it doesn't stay in one state. So, what happens in California once someone has that status, that does then affect Arizona and the benefits and those programs, those social welfare programs and those safety net programs," Brnovich said.
The court will release its decision by the summer.