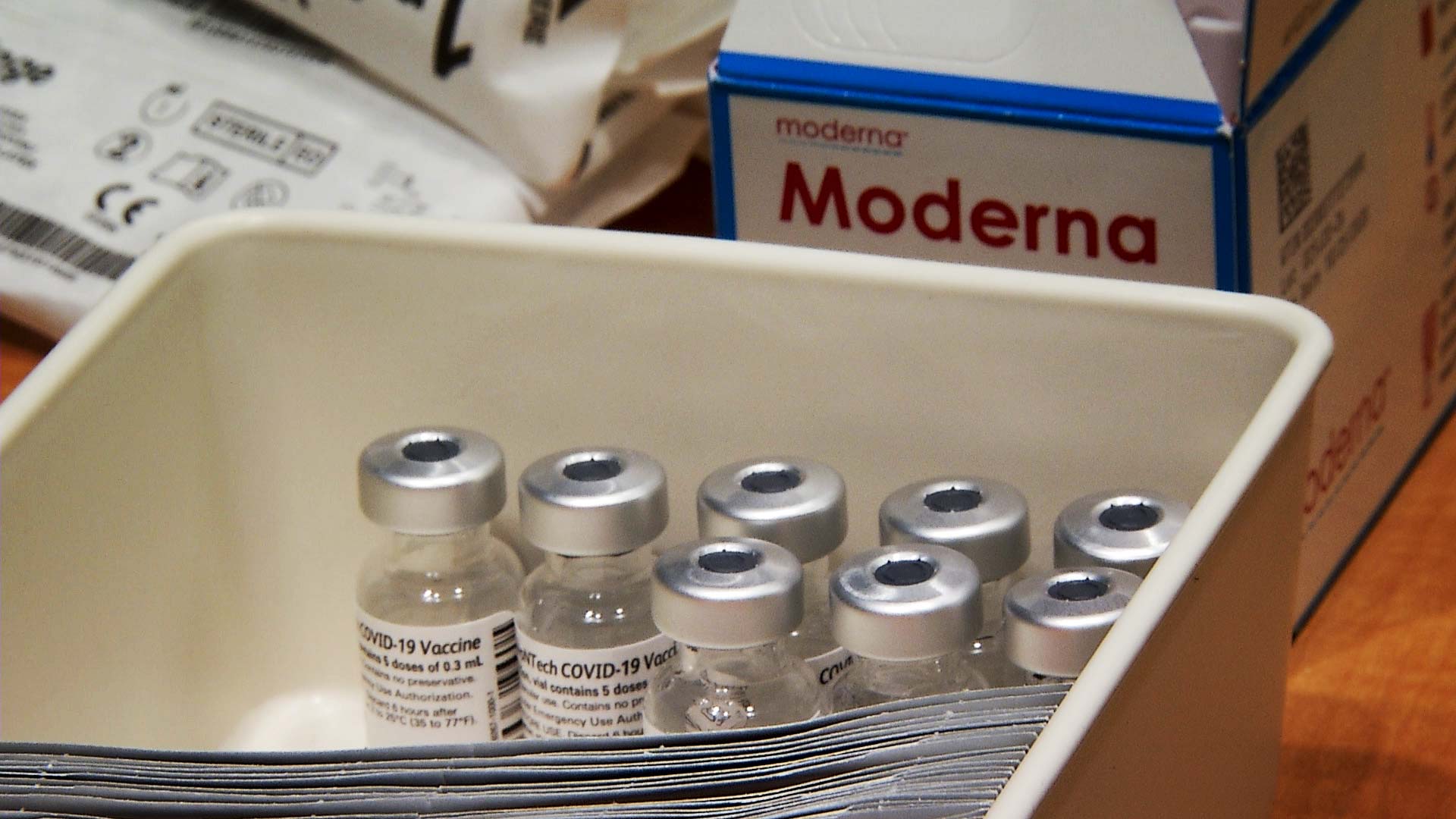 Vials of Moderna's COVID-19 vaccine at a vaccination clinic in Tucson. January 2021.
Robert Lindberg/AZPM Staff
A lawsuit filed by the ACLU against Immigration and Customs Enforcement and the Department of Homeland Security alleges medically vulnerable people who are detained do not have access to COVID-19 boosters.
The suit lists four plaintiffs who are immigrants held in ICE detention around the U.S., including two in Arizona who have been detained for six months or more.
Eunice Cho with the ACLU says all four people have medical vulnerabilities, such as HIV and kidney issues, that could make COVID-19 deadly. But despite asking multiple times, they have yet to receive a booster.
"At the end of the day, we shouldn't have to keep filing these lawsuits to get this very basic protection, booster shots for vulnerable people in ICE detention, ICE should be doing what medical advisors have been telling them all along," she said. "They have been asking ICE facilities for the COVID-19 booster shots, and what's happening is that, in some cases, they're just ignored, they're told that the facility doesn't have a booster shot yet, that there's no program for that."
Court filings describe the multiple attempts plaintiffs have made to obtain booster shots at their facilities. Cho says beyond getting the four plaintiffs the shots they've asked for, ICE needs to set up a process for identifying all vulnerable detainees and prioritizing vaccines.
An ICE spokesperson said the agency can't comment on pending litigation.

Fronteras Desk
is a
KJZZ
project covering important stories in an expanse stretching from Northern Arizona deep into northwestern Mexico.