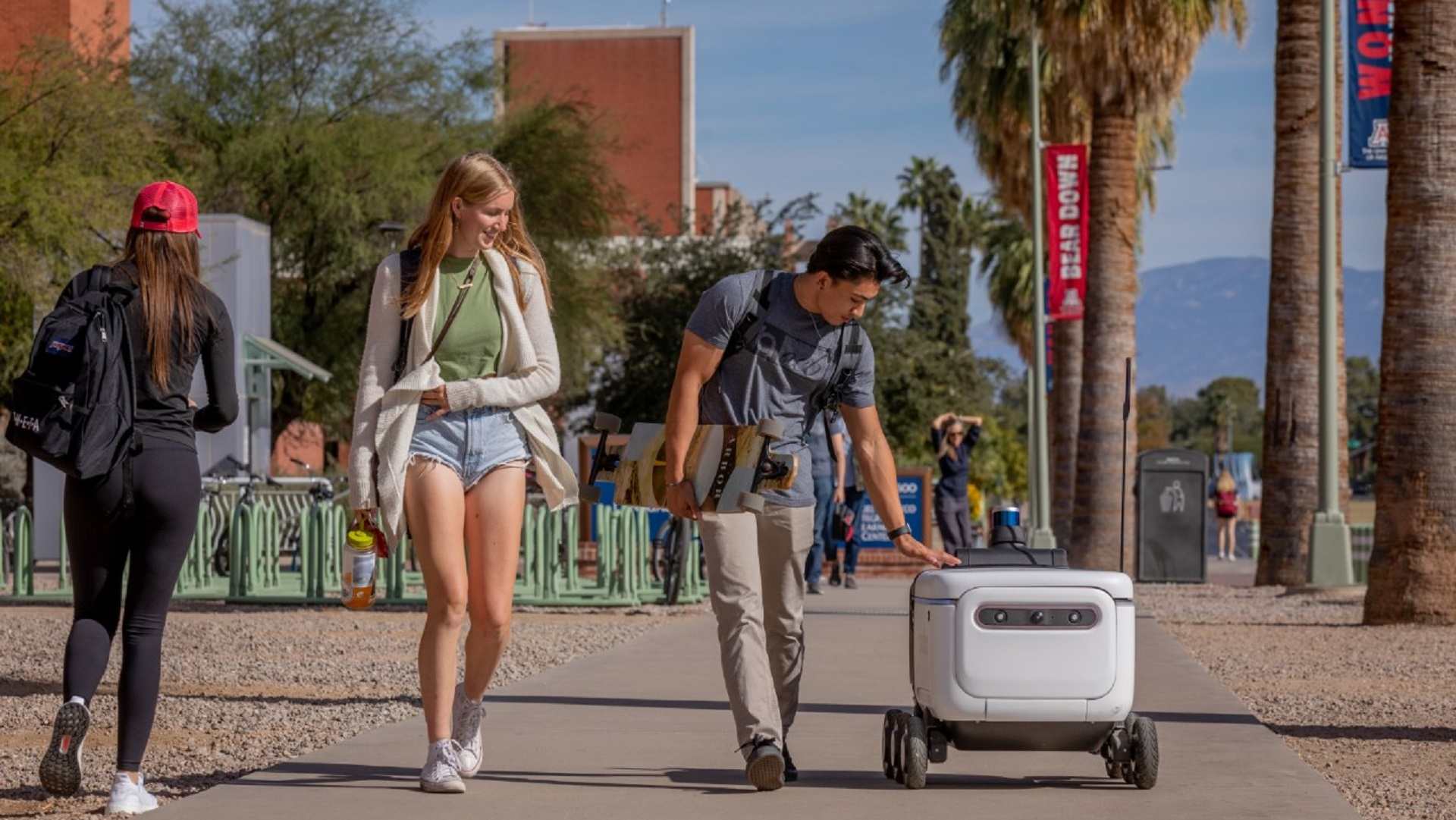 University of Arizona students interact with an autonomous food delivery "robot" operated by Grubhub and supplied by the Russian conglomerate Yandex.
University of Arizona
Russian-made robots are being sidelined at the University of Arizona.

Since November, autonomous vehicles the size of large coolers have been wheeling across campus delivering food orders for Grubhub.

The UA Student Unions announced Thursday the robots, built by the Russian conglomerate Yandex, will no longer be used as the university and the delivery service look for a new hardware provider.
A social media post by the student unions management says the change is "due to the invasion of Ukraine by Russia."

The post says Grubhub will continue to provide delivery service across campus in the meantime.
The University of Arizona was the second campus to adopt the autonomous delivery system, following Ohio State University. OSU has also "retired" the robots on its campus.