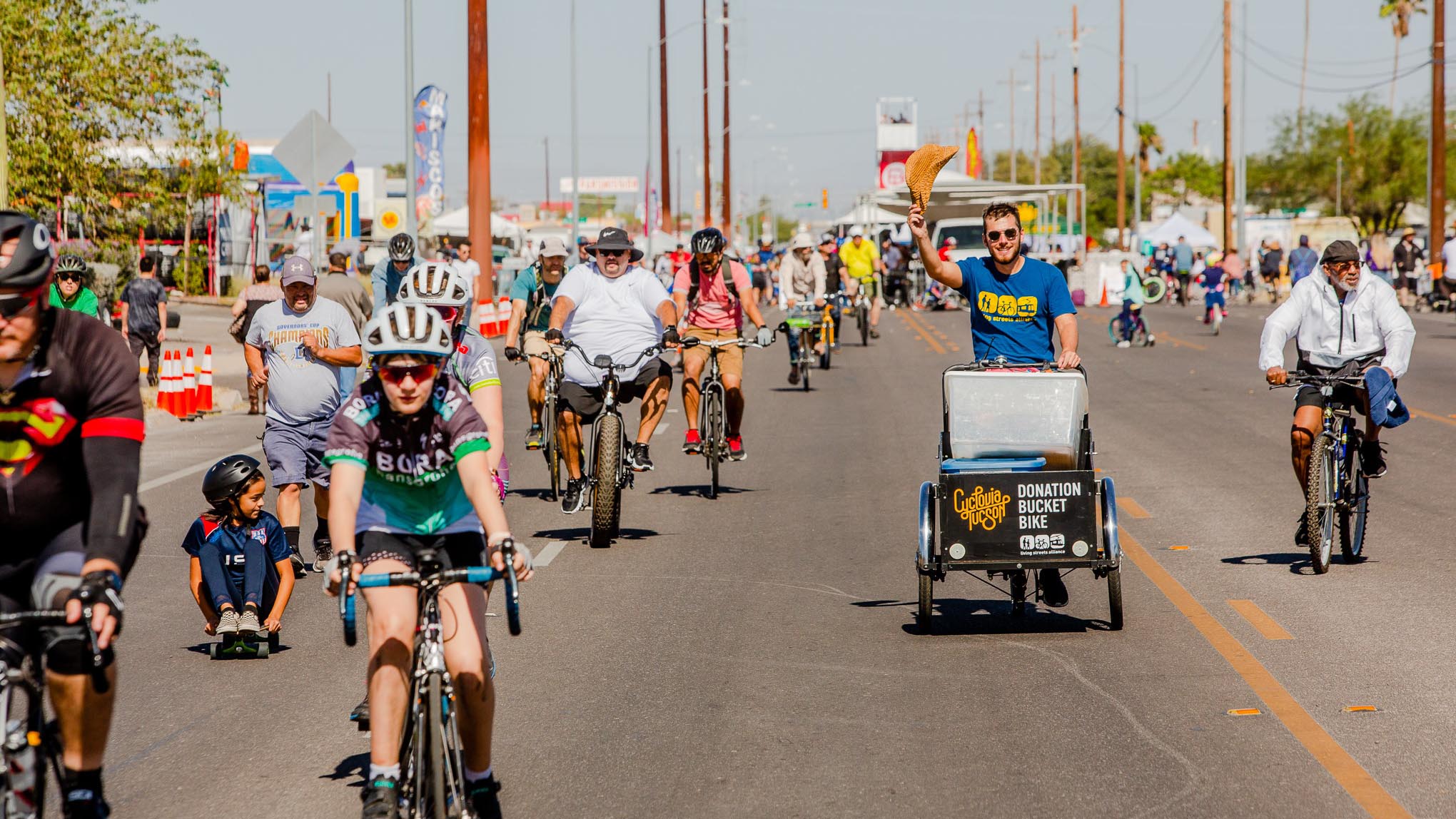 Tens of thousands of Tucsonans took part in Cyclovia, October 2019.
Courtesy Living Streets Alliance
Cyclovia Tucson is returning in March after a two-and-a-half-year hiatus.
Organizers are still looking for volunteers and vendors for the event.
On March 27th, Tucsonans can enjoy a car-free bike route through Downtown and South Tucson.
Sophia Gonzalez of the Living Streets Alliance said the route will be lined with activities, including, "Bicycle obstacle courses, BMX bike ramps, skate jumps. There will definitely be dancing and plant and seed giveaways, or bouncy houses."
The route will have designated car-crossings, and maps and other information are available on the Cyclovia Tucson website.