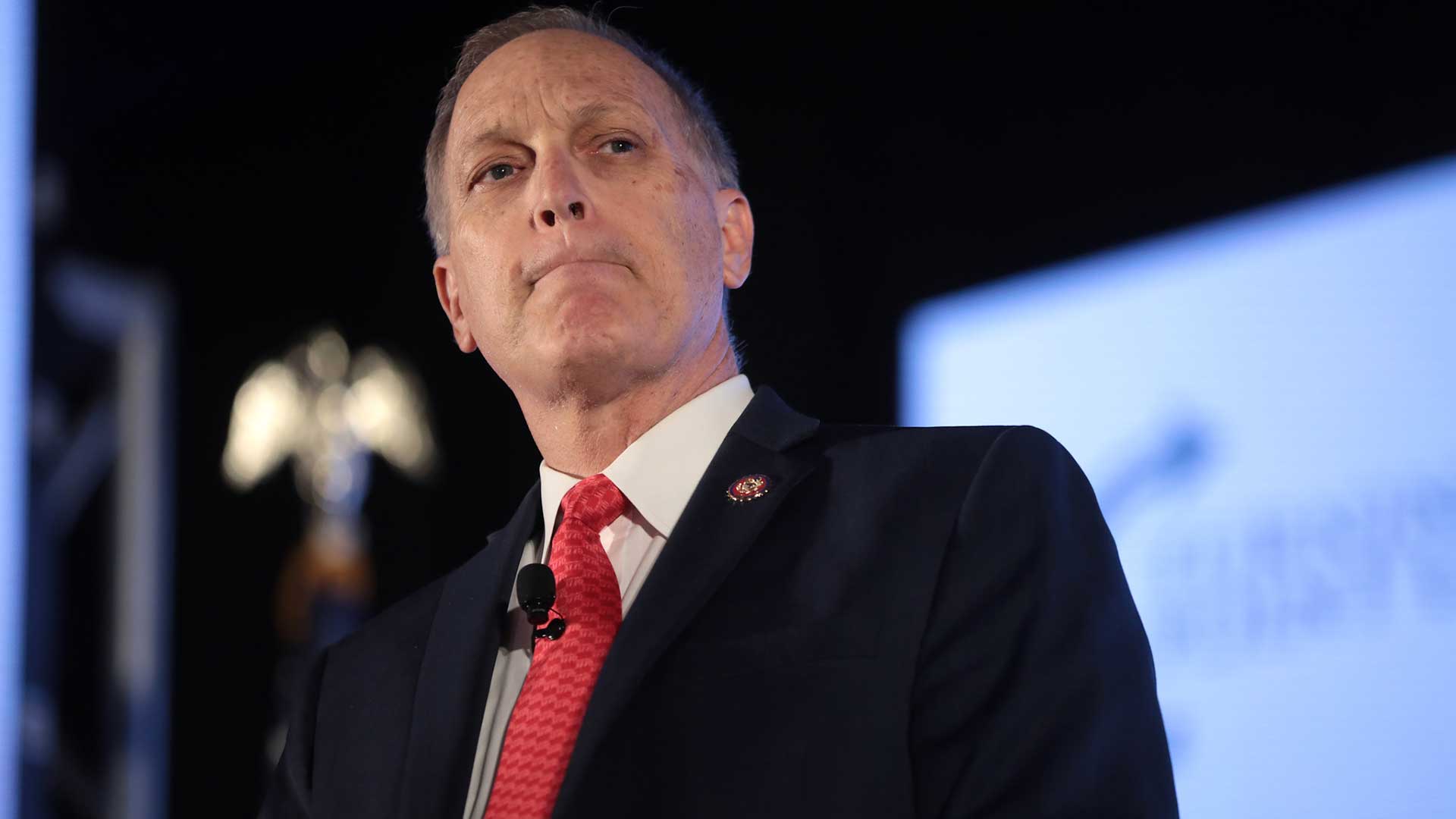 U.S. Rep. Andy Biggs, July 2019.
Gage Skidmore/Flickr (CC BY-SA 2.0)
The congressional committee investigating the U.S. Capitol insurrection has asked three more House Republicans to voluntarily testify about their involvement in the effort to overturn Donald Trump's 2020 election loss.
The requests have been sent to congressmen Andy Biggs of Arizona, Mo Brooks of Alabama and Ronny Jackson of Texas.
The panel is asking for testimony about their involvement in meetings at the White House, direct conversations with Trump as well as the planning and coordination of rallies on and before Jan. 6, 2021. Jackson and Biggs quickly ruled out cooperating.