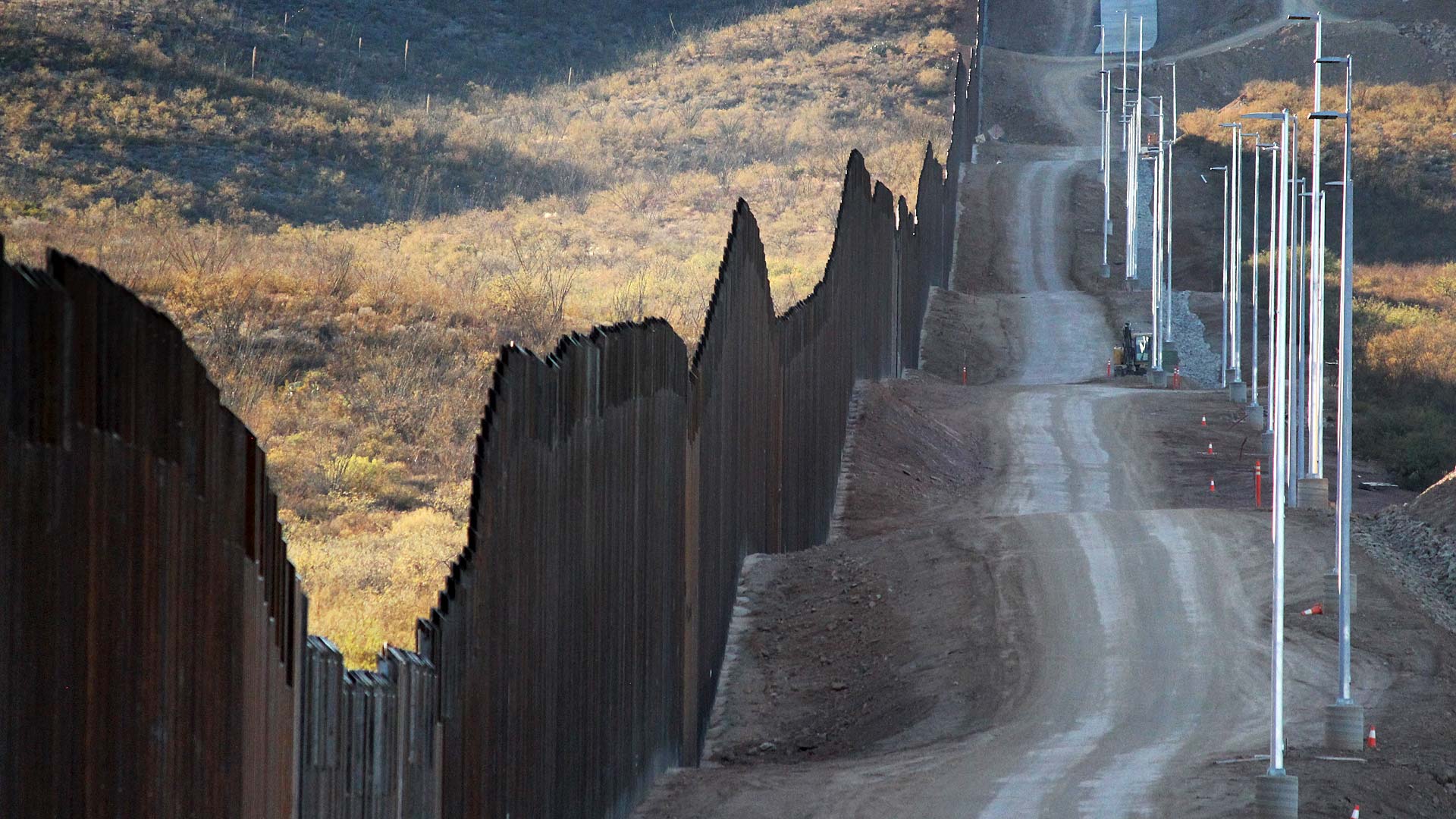 A stretch of border fencing east of Douglas constructed as part of President Trump's initiative to erect a taller wall along the southern border. November 2020.
Lorraine Rivera
A new study from a group of physicians working in the trauma unit of the UC San Diego Medical Center shows a dramatic rise in the number of people dying or suffering serious injuries from falling from the border wall.
The Trump administration built a 30-foot steel wall across some 450 miles of borderland. In many places, it replaced a shorter barrier that ranged from 9-16 feet tall. The physicians said since the new build, the number of people admitted and the severity of their injuries, has spiked.
From 2016-2019, U.C. San Diego Health recorded 67 trauma-related incidents from border wall falls, the authors say. That number jumped to 375 between 2019 and 2021.
The physicians said they're treating things like brain injuries and complex spinal fractures. Many injuries have months-long recoveries and require multiple surgeries. They called the rise a local public health crisis and said Trump administration failed to recognize both the humanitarian toll of the new wall, and its cost to local health resources like staff and bed availability.
The number of deaths is also on the rise. U.C. San Diego Health had no recorded border wall-related deaths between 2016 and 2019, and now counts 16.
Last month in Arizona, a 31-year-old Mexican woman died after getting stuck upside down on a section of the 30-foot wall near Douglas.

Fronteras Desk
is a
KJZZ
project covering important stories in an expanse stretching from Northern Arizona deep into northwestern Mexico.