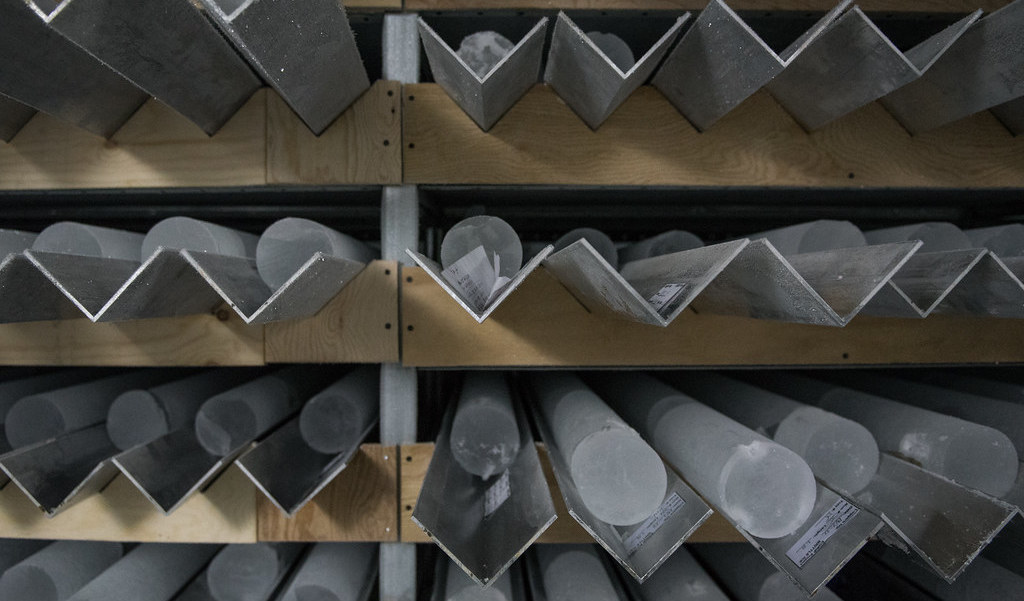 Ice core samples along with tree rings yield information from thousands of years ago.
Greg Biondo
Tree ring research at the University of Arizona is helping resolve one of the biggest mysteries of ancient civilization.

Scientists investigating a fabled volcanic eruption that ended the Minoan empire in 1500 B.C. used particles collected from layers of ice to track down details from the event.
University of Arizona researcher Charlotte Pearson notes the eruption of an undersea volcano called Thera was preceded by one in the Alaskan peninsula, possibly hundreds of years before Minoan civilization was destroyed.

"So that's where cross-correlation with the ice comes in," said Pearson. "Because from the ice you have something very different, layers of ice that can also be dated like tree rings. You can count those layers and go back through time."
Pearson says ash from each volcanic eruption carries with it a chemical fingerprint that can be traced to a specific spot. Disruption in tree rings details changes in climate caused by a sudden event.
What happened to the Minoan empire and exactly when remains a mystery but findings from Pearson's study is bringing historians closer to knowing the answer.