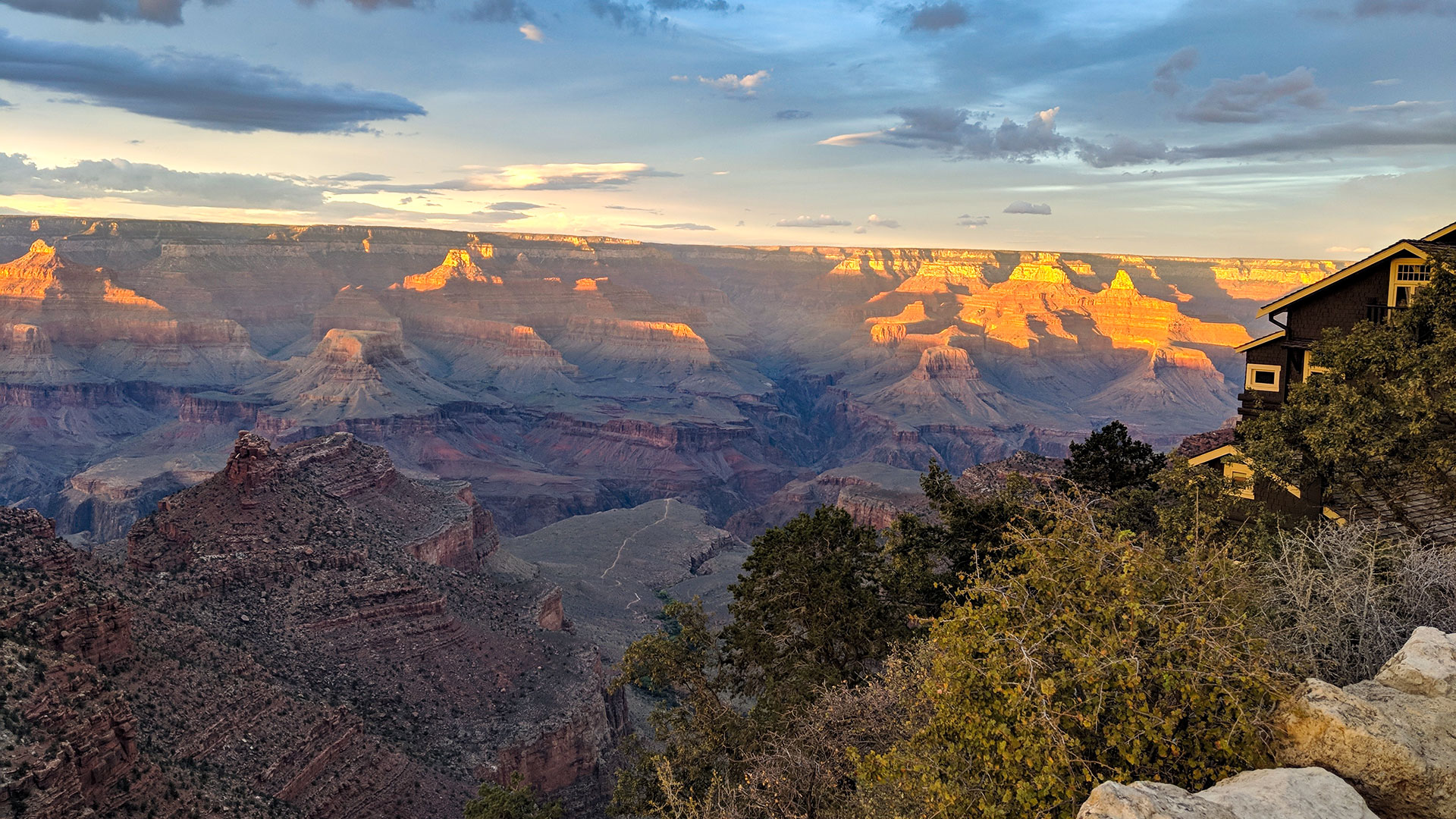 A view from the South Rim of the Grand Canyon, next to the Kolb Studio, September 2018.
Nick O'Gara/AZPM
Conserving public lands is popular in Arizona — 82% of voters support it. Yet, the state has added only 900 acres of protected land in the last decade.
That's about a quarter of the land that Phoenix Sky Harbor Airport sits on.
The Center for Western Priorities said Arizona — and much of the West — used to protect land at higher rates.
Arizona ranked second to last of 11 western states in a new Center for Western Priorities study on protected lands.
Jen Rokala is the center's executive director. She said Arizona's neighbors are also falling behind.
"I think, and we've seen this across the West, is that, you know, Congress is broken. And so when it comes to protecting places, like the Greater Grand Canyon, it's been stuck," Rokala said.
The center recommended state officials work with the president instead of Congress to boost the acreage of protected lands in the state.
Rokala said the area around the Grand Canyon could especially benefit from a stronger conservation effort.
"​​During the pandemic, people flocked to national parks, national monuments, and so there's also an access and a crowding issue," Rokala said.
Arizona dropped down from the top of the list to the bottom in a decade. From 2000-2010, the state added over 2 million acres of protected land. More than half of all of Arizona's land is currently managed by either the state or federal government.