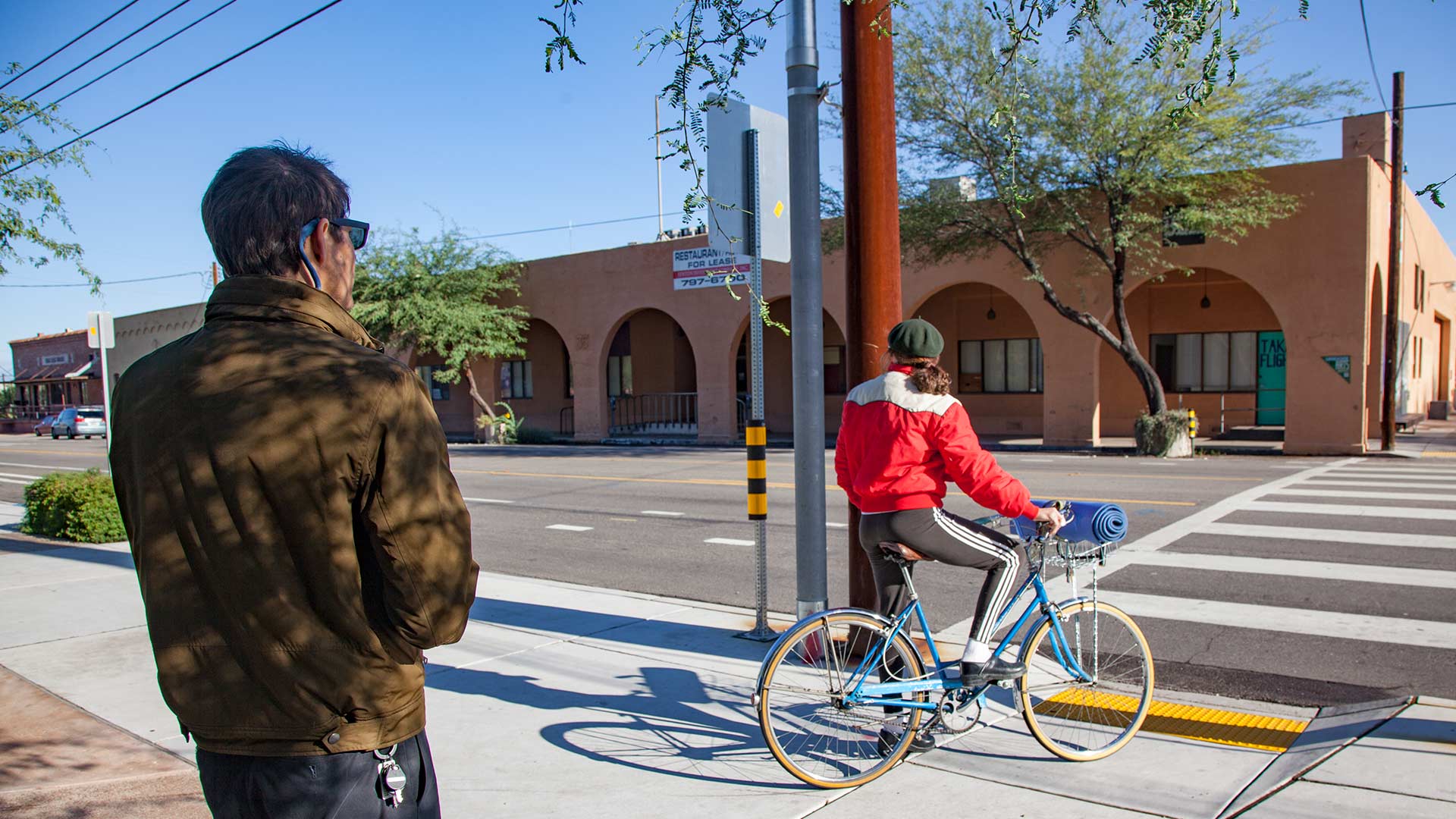 An employee of the Pima Association of Governments makes a note of non-motorized travel for the annual bike and pedestrian count.
Nick O'Gara/AZPM
Friday is National Bike to Work Day and the City of Tucson is encouraging city employees and the public to put on a helmet and take part.
Benjamin Elias with the Department of Transportation said Tucson has had some form of Bike to Work Day since the mid-90s.
"It's just generally introducing folks to biking to work and how easy it can be connecting folks to resources that we already have in the community," Elias said.
He also said some of those resources include bike racks outside of offices and lockers at City Hall that anyone can rent.
The number of bike lanes in the city have earned it a gold level at the League of American Bicyclists.