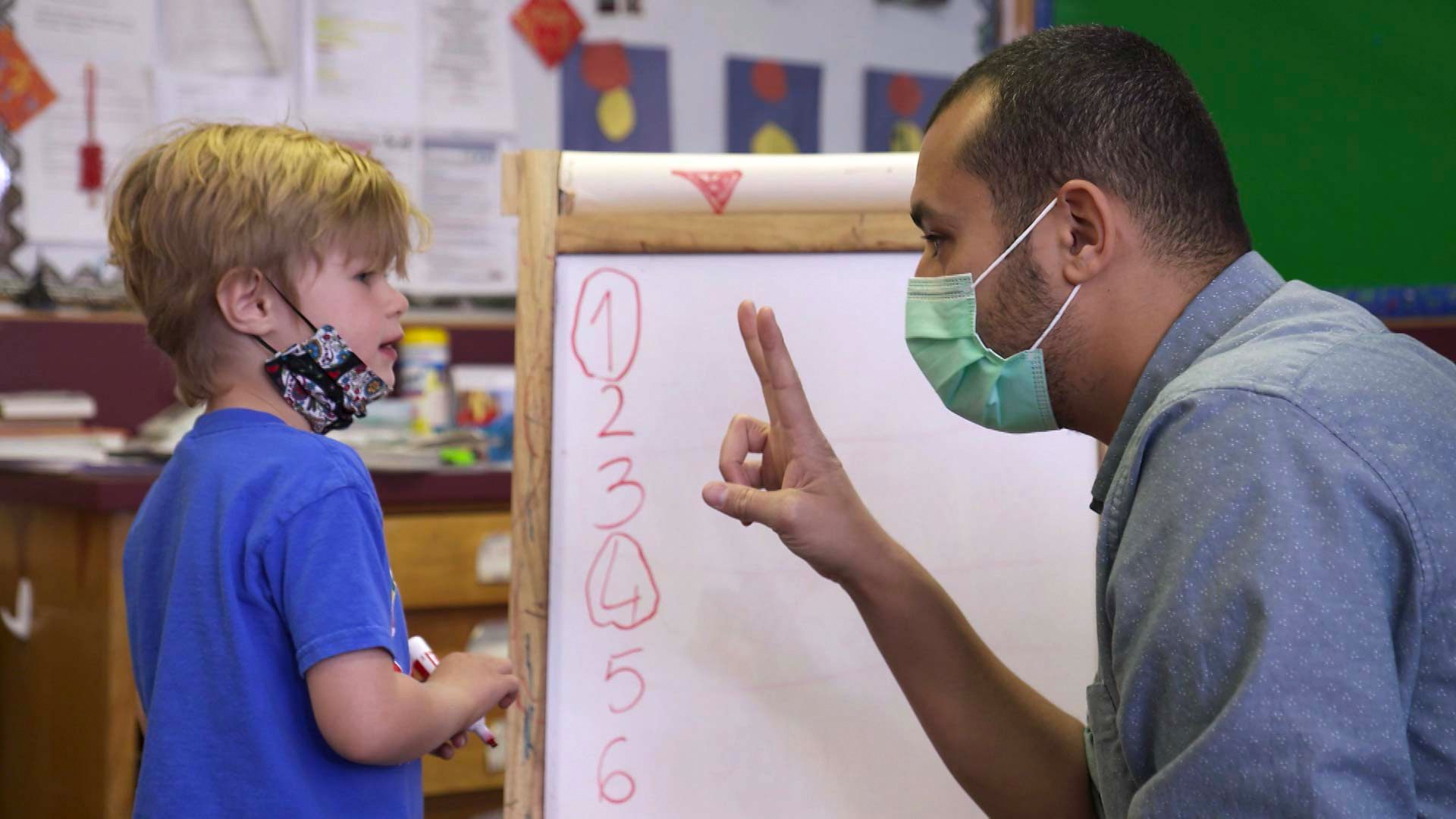 A masked teacher offers instruction to a student at the International School of Tucson. February 2021.
AZPM Staff
University of Arizona data shows teachers take home less money in Tucson than they would in similar cities around the region, even when cost of living is factored in. That makes Tucson less competitive in hiring teachers.
The University of Arizona's MAP Dashboard compares Tucson with eleven Western cities with similar populations, costs of living and other factors on a number of metrics.
Jennifer Pullen is an economist who works on the site, and she said the city came in last place for secondary school wages adjusted for the cost of living.
"When you're adjusting for that high cost of living in San Diego, and your teachers are still making, you know, $30,000 more after adjusting for that high cost of living, that means their salaries are able to buy them more goods and services," Pullen said.
And while teachers make more than the median wage across the board in Tucson, that gap is much lower in Tucson than it is for much of the region and the country overall.
"We're still really at the bottom compared to our peer metropolitan areas, and I think a lot of the problem is that we lose teachers, teachers that can leave the region and go teach in a region that pays them a higher wage, especially relative to that cost of living," Pullen said.
The average teacher salary in Tucson in 2021 was about $47,000.
Pullen also said wages in Tucson overall decreased 2% from 2020 to 2021. At the same time, they increased 9% nationwide.